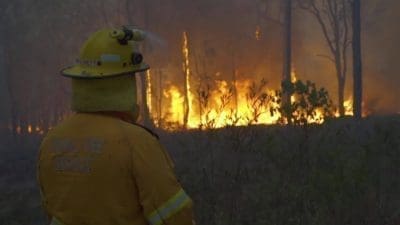 NEW research by the CSIRO has found a significant increase in bushfire activity over the past three decades, with the fire season taking up a larger part of the year.
The findings were based on putting 32 years of satellite data and 90 years of ground-based data against weather observations to determine areas of burnt forests. No data was used to track fuel loads, with the group making models in its place.
CSIRO's Dr Pep Canadell said the study found a significant uptick in forest-fires since 2000, with climate being the main catalyst.
"We have a forest fire danger index, which brings together moisture, soil moisture, winds and temperature," Dr Canadell said.
"The trend shows we are having more extreme fire danger days, where fire can burn so quickly and so hard that trees become part of the fuel load."
Dr Canadell said the group was looking at fires which had altered the landscape enough to be detected on the satellite.
"Our interest was to look at the trend and how it related to climate, so we were looking at big fires driven by big forces of nature or humans," he said.
"Understanding these trends will help to inform emergency management, health, infrastructure, natural resource management and conservation."
More work needed on fuel loads
Management of fuel loads in National Parks has been a hot topic in recent years, with many landholders neighbouring parks blaming them for fuelling damaging fires.
This year was no exception, with a landholder in Central Queensland telling Beef Central fuel loads in the Bulburin National Park had accelerated a fire in the area, causing him to lose some grazing land. He said it was a yearly problem.
Dr Canadell said with the group studying such large areas of land, accurate measurements of the fuel loads were hard to find.
"No one has systematically collected fuel load data across Australia and it is hard to see exactly what is on the ground from satellites – especially with forests," he said.
"There is some work from the Australian National University using remote sensing to determine fuel loads, especially the dryness of fuel loads. Eventually that will be used to inform emergency services about what might coming in-terms of fire.
"But for our study there was no information, so our only option was to make models of fuel loads."
Dr Canadell said data given to the researchers by fire services and National Parks had shown no trend towards a reduction in prescribed burning.
"The amount of prescribed burning has not changed in 40 years, which means we are still burning about one percent of all forests," he said.
"There is a lot of discussion about whether we need to do more prescribed burning than we were before.
"Some of the enquiries after the black summer bushfires found we needed to have five times more prescribed burning than what we are already doing – that is the very minimum of what is needed."
La Nina could bring more fire
Conditions across most of the eastern seaboard this year are very different to the devastating fires of 2019, with widespread rain and formation of a La Nina weather pattern. Recent rain has downgraded the summer fire outlook for a large part of the east coast.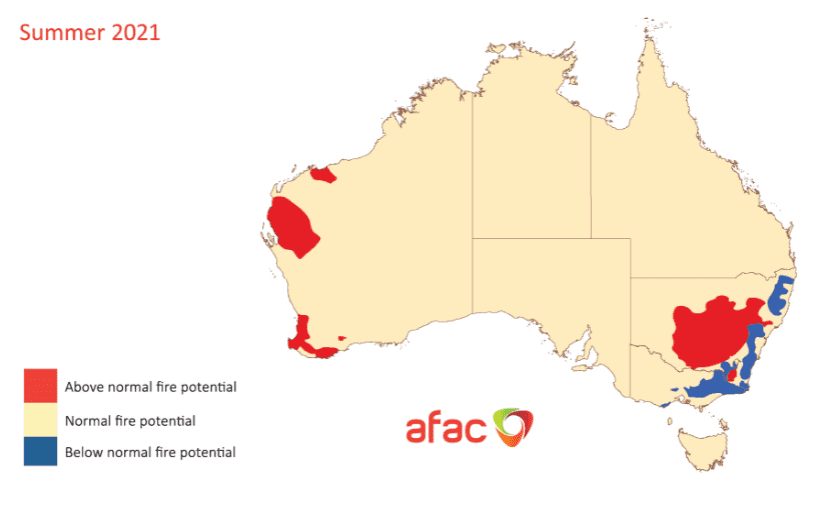 Dr Canadell said the formation of the rain-bearing weather pattern has traditionally been followed by major fire years.
"In 2011, after the biggest La Nina in 100 years, we had the biggest fires recorded in the 32 years of the study," he said.
"Most of this area was in the rangelands because there was so much gras, even close to Alice Springs where fires are rare. It's hard to prepare for fires like that."