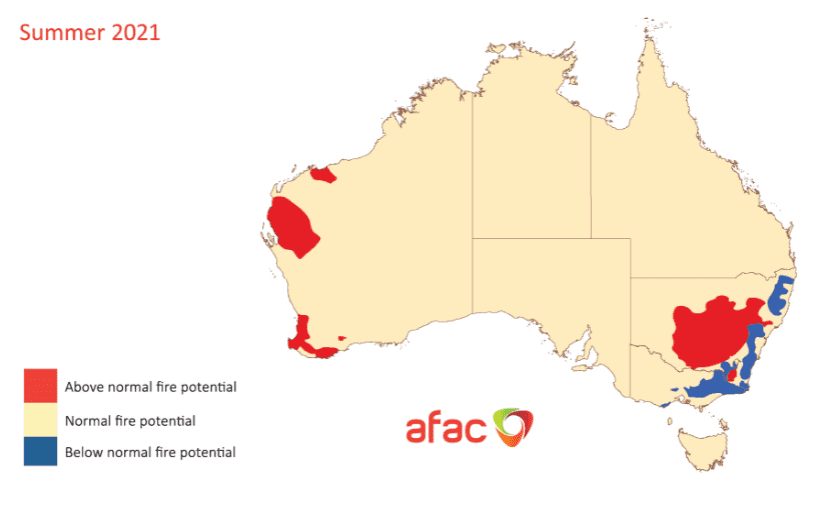 WIDESPREAD across from Central Queensland down to the New England in New South Wales has prompted has downgraded the bushfire risk for a large area this summer.
In its Spring Outlook, AFAC or the National Council for fire and emergency services, had predicted above average fire potential from Capricorn to Central NSW, but most of that area has received recent rain.
Despite the downgrades for a large part of that area, Central NSW remains a concern for the organisation with high grass and crop fuel loads.
"Reports of delayed harvest could increase the risk of high crop loads coinciding with the peak of summer," the report said.
"Although high grass fuel loads exist along the ranges, the likelihood of wetter than average conditions for the coast and ranges balances the risk.
"If above average rainfall does not eventuate or the distribution of rainfall is not consistent these areas could also present a risk of above normal fire potential."
Victoria and Qld are both presenting a low fire risk, with high soil-moisture in Victoria and positive forecast for Qld, which is in drought.
"These milder conditions and the probability of above median rainfall across the state will likely result in increased soil moisture levels, favourable conditions promoting new grass growth, increasing future fuel loads and potential fire risk," the report said.
The report despite the low fire outlook people should still be prepared.