STUCK for Christmas gift ideas for friends or family in the bush? Looking for a good holiday read yourself?
Beef Central has put together these five great options from ABC Books/Harper Collins and Five Mile Press that will absorb any reader who has an affinity with the bush…
Top Dogs
ASK anyone who lives and works on the land with livestock and they will tell you that a good working dog is the heart and soul of bush life.
Working dogs can't be downsized, upgraded, outsourced or made into an app. They are just top dogs – agile and energetic, heroic and hardworking, loyal and loveable.
I
n this joyous tribute to Australia's working dogs, people all over the country share their favourite stories and photos of the incredible dogs that make such a huge difference to their lives each day. These cheerful workaholics are celebrated in tales of heroism, extraordinary intuition, unflagging dedication and intelligence.
Featuring 100 unforgettable photographs drawn from a nationwide competition on ABC Local Radio, and favourite truelife stories from Angela Goode's beloved bestseller Great Australian Working Dog Stories, Top Dogs is a celebration of these irrepressible four-legged companions who greet each day with enthusiasm and a wagging tail.
Author Angela Goode lives on a farm near Naracoorte, SA, where she grazes cattle. She has spent her writing life bringing the images and issues of rural Australia to a broader audience in books, newspaper columns and on radio. In 2014 she was named among the Top 100 Women in Agribusiness.
Hardback. ABC Books. Recommended retail price: $39.99. ISBN: 9780733333286
Drover
BRUCE Simpson's original memoir, Where the Outback Drovers Ride, has become an Australian classic since it was first published in 2005. His stories of drovers running cattle along outback stock routes offered a window into a world that is a part of our cultural heritage.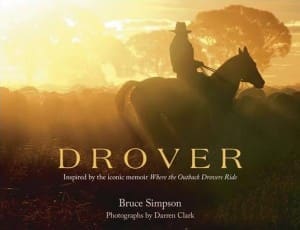 But does that world still exist? Have aerial mustering, motorbikes and road trains changed the outback forever?
Photographer Darren Clark travelled to the outback of the Northern Territory and Queensland to photograph the contemporary world of drovers, ringers and stockmen. He soon found that, although much has changed since Bruce Simpson wrote his iconic memoir, many of the old skills – from 'gaining your spurs' to mustering wild cattle – remain the same.
Bruce Simpson's latest work, Drover, now brings to life yarns and memories with over one hundred powerful colour photographs of contemporary life on properties and stock routes. And from saddling up at dawn to the campfire at the end of the day, Darren's iconic and beautifully set photographs capture the characters, the hardships and the joys of the drover's life.
Bruce Simpson is a bushman, storyteller and poet. He is the authentic voice of the outback drover whose stories and poems recall life in the bush on horseback.
Darren Clarke is a Melbourne photographer whose work is collected by every State and Territory Library across Australia, as well as the National Library of Australia, Canberra.
Hardback. Recommended retail price $39.99.
Outback Stations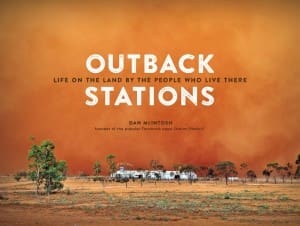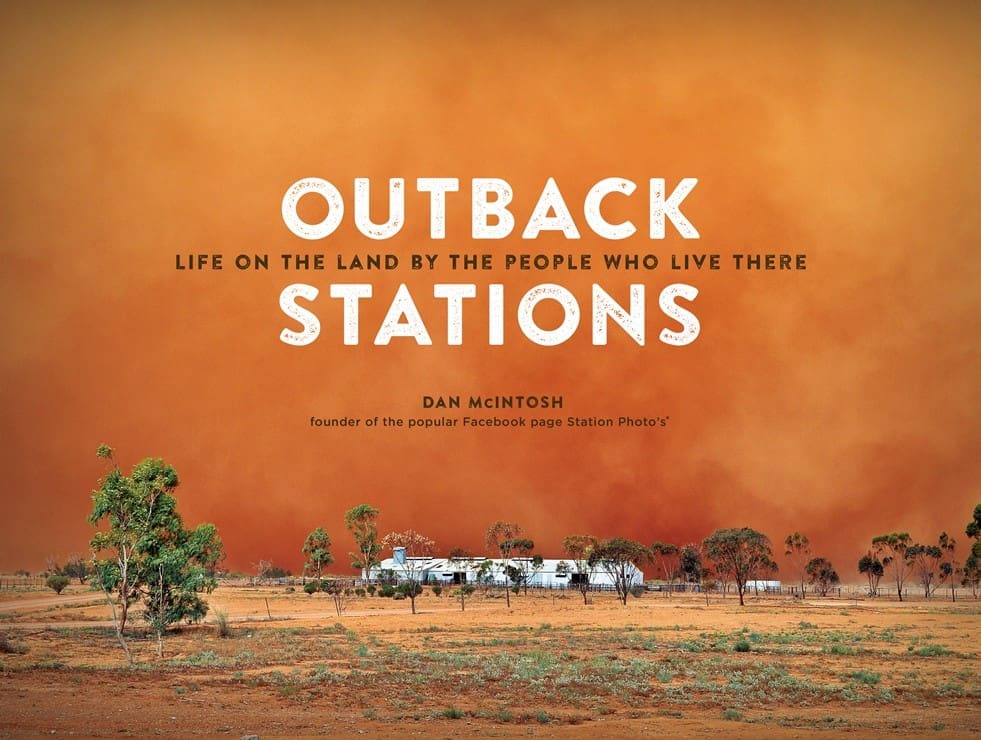 Outback Stations (reviewed earlier this year on Beef Central – click here to access original story) was born from a competition on the 'Station Photo's' facebook page to show a day in the life of an outback station.
The response was overwhelming – and the very best of the images are featured in this book. Like the Facebook page, which has become an online social media phenomenon, this book is a celebration of country Australia and the way people live and enjoy life on the land.
Hardcover, RRP: $39.99, ISBN:  9780733333439
The Long Paddock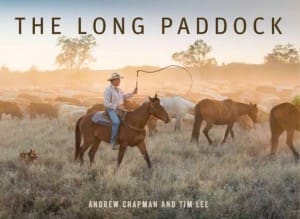 ACCLAIMED documentary photographer Andrew Chapman and award-winning journalist and author Tim Lee have followed in the pathways of the drovers across the vast plains of Australia capturing in stunning imagery and evocative writing the richness and beauty of a timeless tradition.
Click here to view Beef Central's recent review.
Published by The Five Mile Press, October 2014. RRP $39.95.
Grainfed: The history of the Australian feedlot industry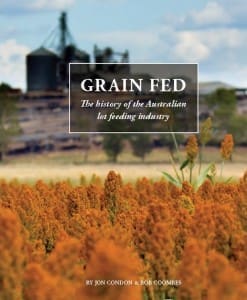 SEVENTY years of colourful feedlot industry history, and the people who shaped the grainfed sector, are captured in this 200-page coffee table style hardcover book, richly embellished with historic and contemporary images.
Written by Beef Central's Jon Condon, the publication captures the key turning points that shaped the grainfed industry's future, and the people that made it happen.
Click here to read an earlier review on Beef Central.
Published by the Australian Lot Feeders Association. RRP $60.00 plus postage. Available only online:  click here to access.