A RUNAWAY success Facebook page capturing images portraying the life and times of people living on outback stations has been transformed into a hugely successful coffee table book.
In March 2013, station cook and keen amateur photographer, Dan McIntosh had an idea. He wanted to share the pictures he had taken of his life on far-flung properties across the north, where he had worked for the previous 30 years.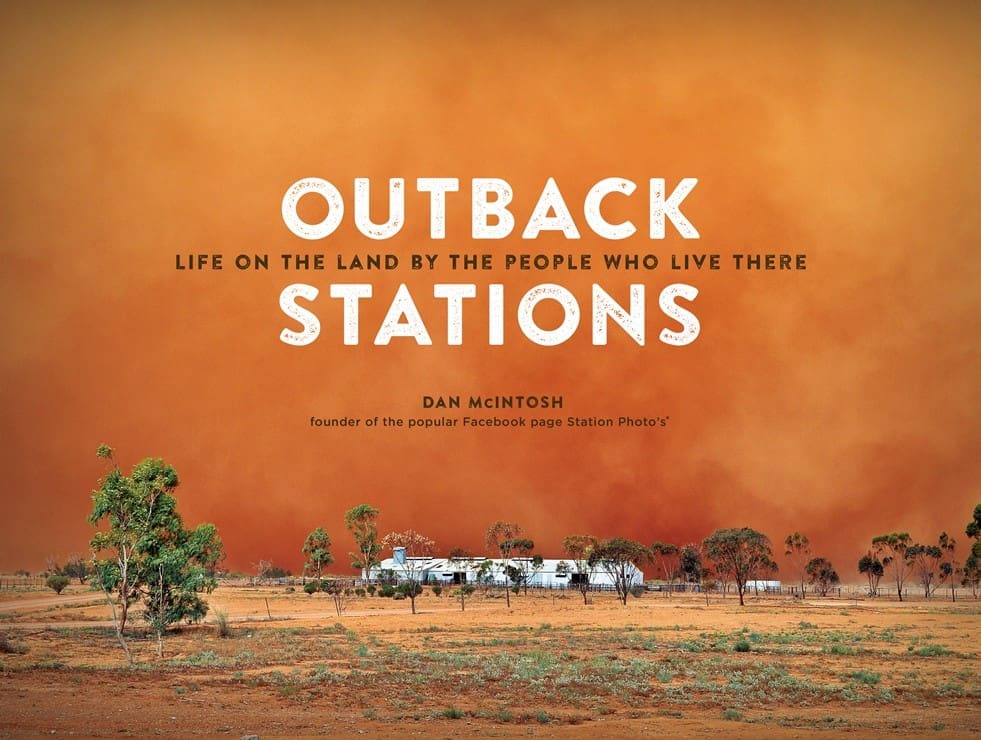 He originally set up a Facebook page to share his photos only with family back in Mackay, but encouraged by his sister, Dan started a community Facebook page called Station Photos.
He wasn't expecting much, but the bush telegraph kicked in, and the page had received a thousand 'likes' within six days of launch. Pretty soon, tens of thousands of people were liking the page, and contributing their own photos.
A year on, the Station Photos Facebook page has 52,300 followers and has attracted a staggering 30 million views from around the world.
What people love so much about Station Photos is that it's real: real people taking photos on their cameras and smartphones of what makes them laugh (and cry), the land they love, their kids, their mates and their animals.
It's a way of life that most Australians living in the cities along the coast never get to experience, yet it embodies so much of the spirit and folklore of Australia.
The success of the Facebook page spawned interest earlier this year from publishers, ABC Books and HarperCollins.
"I thought it was a practical joke when the ABC first came to me and said they wanted to turn the Facebook page into a book," Dan said.
Six month later and the book, "Outback Stations" was a reality, with an official launch in Darwin three weeks ago.
The book was born from a competition on the Facebook page to show a day in the life of an outback station. The response was positively overwhelming – and the very best of the images are now featured in print. Click on gallery images at base of page to view a sample.
Like the Facebook page, the "Outback Stations" book is a celebration of country Australia and the way bush people live and enjoy life on the land, despite its hardships.
"Every one of the couple of hundred people who have got a photo in the book are over the moon – they couldn't believe it," Dan said.
Selections from the tens of thousands of images that have appeared on the Facebook page were made by a panel of judges, including professional photographers.
The images are drawn from right across northern Australia, stretching from Queensland's Cape York and Gulf regions, across the Barkly and Victoria River Districts in the NT, and through to WA's Kimberley and Pilbara. Other images come from far-flung stations across central and southern Australia, as far south as remote islands used for grazing off the Tasmanian coast, where cattle are pushed back to the mainland each season during low tides.
Dan has worked as a station cook and gardener across much of northern Australia over the past three decades. He currently runs the kitchen at Manbooloo Station outside Katherine, where he arrived in April this year after several seasons with Milton Jones on Coolibah. Earlier, he worked on properties across Queensland's Gulf country, slowly developing his interest in photography.
The book's launch in Darwin at the end of August has attracted a string of media engagements for Dan, including interviews on Imparja and ABC Landline TV, the NT News, and Sydney Daily Telegraph.
The book itself is 200 pages, with hundreds of photos portraying station life. Many carry an explanation and some commentary.
The book has proved to be enormously popular, and a second print run was already being discussed, Dan said.
"I never dreamed it would come to this," he said.
Outback Stations is published by ABC Books, an imprint of HarperCollins Publishers. Recommended retail price is $39.99.
Win a free copy of "Outback Stations"
ABC Books and HarperCollins have provided two free copies of "Outback Stations" as a giveaway for Beef Central readers. To go into a draw for a copy, simply send an email including your name and postal address, with the words "Outback Stations book draw" in the subject line to cath@beefcentral.com
Readers have until 5pm Sunday, September 28 to submit an entry. Winners will be announced Tuesday, September 30.