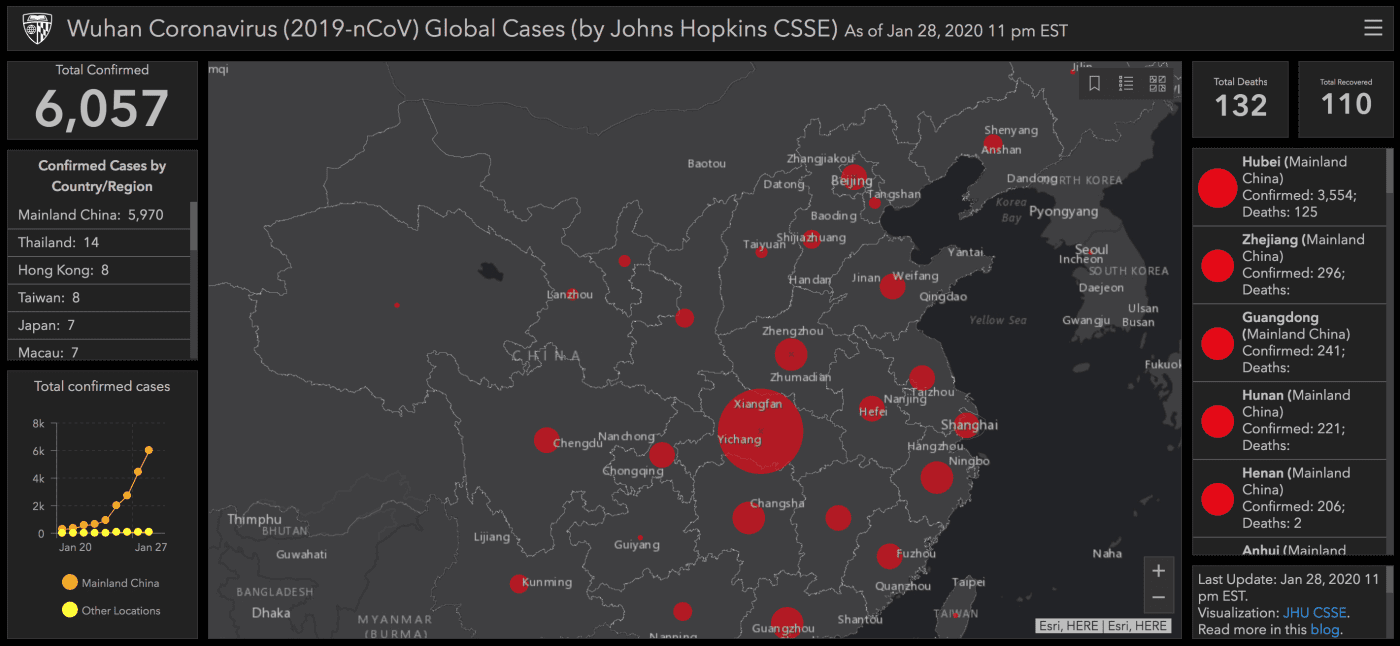 RED meat and live cattle exporters are bracing for an impact in demand for Australian beef in China following the coronavirus epidemic, in the latest chapter in what has been a wild ride for export beef prices to the market over the past four months.
As the concerns around coronavirus continue to grow, Chinese authorities overnight confirmed there have been 131 deaths and almost 5500 coronavirus cases diagnosed so far. The virus has spread to at least 13 other countries and regions, including the US, Canada and Australia, with more than 70 confirmed cases overseas.
One large Australian exporter told Beef Central this morning that the disease episode could impact beef trade to China on a number of fronts:
The Chinese government has moved aggressively to limit travel in and out of the Wuhan region where the outbreak began, and 'stay-at-home' commands, holiday extensions and fear of contracting the virus are keeping Chinese people across the country at home. Chinese citizens themselves were electing to avoid dining out and non-essential travel, which could substantially reduce beef demand
Transport restrictions between Chinese provinces and labour limitations could limit ability to distribute beef across the country.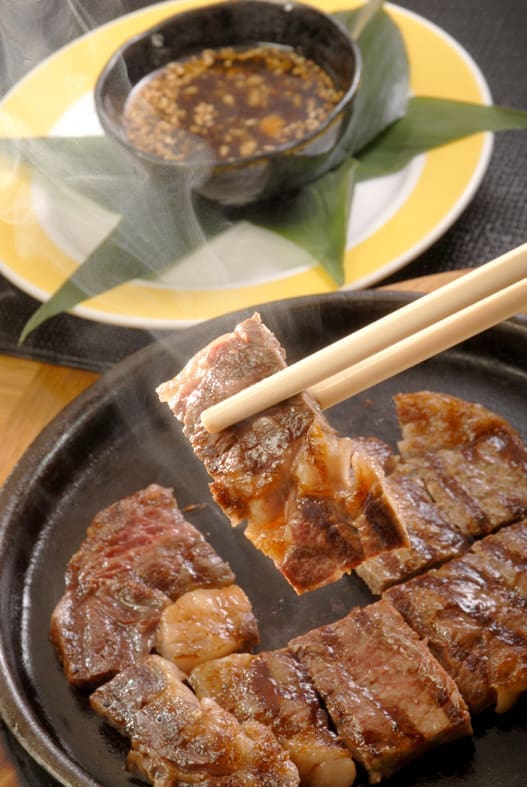 China swept past traditional major beef customers Japan and the US to become Australia's largest export market in 2019, accounting for just over 300,000 tonnes, or 24.4pc of all Australian beef exports last year.
It was also Australia's third largest market for live cattle exports, taking 158,126 cattle in 2019, primarily dairy heifers and beef breeding cattle, up from 136,227 in 2018.
One large shipping company yesterday reported that up to 6000 refrigerated containers of imported chicken, pork, beef and other proteins remained unclaimed on Chinese ports this week, as demand dried up, virtually overnight.
Chinese New Year, the country's largest annual celebration, had been virtually 'cancelled' by the government, an Australian export contact told Beef Central this morning.
"It's a scary time," he said. "Most Chinese people are avoiding going out, and are bunkered down at home."
Worst hit had been the food service sector (restaurants, take-away outlets, bars and hotels) which had been large abandoned by patrons, the contact said.
"Retail meat for home consumption has been less affected, but the overall demand for meat has dramatically changed," he said.
With so many Chinese consumers staying mostly indoors for the foreseeable future, there would no doubt be an impact on demand for imported beef, especially in out-of-home dining, Meat & Livestock Australia general manager for international markets Andrew Cox told Beef Central.
Although food supply is considered a vital service and therefore exempt from the imposed new year holiday, it was likely there will also be an impact on the supply chain, especially due to lack of labour in food processing, he suggested.
"However the exact scale of the impacts remain to be seen at this stage, and the severity will depend on whether they can get this virus under control within a month or so. It must also be noted that post Chinese New Year is always the slowest demand period in China," Mr Cox said
Fake information spread by social media is fuelling scare campaigns about meat in addition to other products. Mashable reported that misinformation about the coronavirus being found in pieces of popular Asian food was being spread on Facebook and Instagram in Australia.
Posts are spuriously claiming the virus has been found in Wagyu beef along with Yakult, onion ring snacks, peach iced tea, instant noodles, fortune cookies, Red Bull and even rice. LINK HERE.
Beef's 'wild ride' in China market
Australian beef exporters reported the China export market demand as 'extremely soft' this week, adding to a wild ride for beef prices into China over the past four months.
After skyrocketing to record levels in October and November last year, commodity-type imported lean manufacturing beef prices to China slumped in November/December, prompting some buyers to seek to renegotiate prices on consignments of imported meat already on the water. In some cases buyers simply walked away from 30pc deposits on meat consignments, because the price movements over a few weeks were in fact greater than 30pc in value.
While sellers in major exporting countries would normally walk away from buyers that conducted business in such a way, Chinese buyers currently account for such a big portion of global demand for beef that makes it especially hard to walk away from that business, analysts said recently.
Most, if not all of the eye-catching gains in imported 90CL beef prices seen in the final quarter of 2019 were lost by late December, exporters told Beef Central.
Analyst Gerard Liu from Meat International Group in Shanghai said after scrambling for goods in October and November for the coming Spring Festival (prices hitting 60.5rmb/kg), importers started to ditch the orders they placed due to overstocking, which in turn forced exporters to lower their selling prices. A fortnight ago MIG reported imported fullset prices in China back at price levels last seen in 2017.
Some analysts suggested that the lower prices in the imported market early this year reflected an effort from both Australian and New Zealand export processors to diversify their book of sales away from China.
Since the middle of January, prices have stabilised, with some reports suggesting small improvements later this month. Beef Central's US imported 90CL beef graph reflects this trend.
Imported Australian 90CL beef prices that were around US 215-218c/lb in early January improved to 220-225c/lb early last week, partly due to buying interest from other markets, and a strengthening in trade into the US. New inquiry had also been received from Chinese importers, before the coronavirus episode took hold, they said.
The rapid escalation in the coronavirus disease episode has changed all that, however.
"China is dead in the water at the moment," a prominent meat trader said yesterday. "All people in the trade are doing there presently is sorting out problems, they are not really thinking out front about what the next business is going to be. But the problem is if an exporter stops packing product for China (Australia's single largest export customer last year), they are then pushing the same beef back onto other markets – whether that be a cow chock roll to Korea, or a point end brisket to Japan," he said.
"People are having to start to re-think where they are going to sell meat, until China starts buying again – and its impossible to tell when that will happen, given the issues surrounding the disease outbreak."
Live exports may be impacted
Australian live exporters are also keeping a close eye on the unfolding situation in the key market.
Australian Livestock Exporter's Council CEO Mark Harvey-Sutton said he was not aware of any impacts to scheduled shipments at this stage, but noted that logistics could become an issue as China shuts down more transport routes.
"We still need to wait and see whether there will be any impact to the live export trade," he told Beef Central this morning.
"Obviously shipments to China are going well at the moment so considerations will have to be made to ensure (livestock export company) staff are appropriately cared for and appropriate procedures are put into place, but in terms of any broader ramifications we will have to wait and see."
Meanwhile fake information on social media is fuelling scare campaigns about connections to meat and other products. Mashable has reported that misinformation about the coronavirus being found in food is being spread on Facebook and Instagram in Australia.
Posts are spuriously claiming the virus has been found in wagyu beef along with Yakult, onion ring snacks, peach ice tea, instant noodles, fortune cookies, Red Bull and even rice.
Fake news and misinformation around the coronavirus is wild. Childcare centres are sharing a post claiming wagyu beef and mi goreng could have traces of the virus and that the "bureau of diseasology Parramatta" is testing the air. Everyone knows that burea relocated to Ryde. pic.twitter.com/FO3Nbd5z5L

— Kevin Nguyen (@cog_ink) January 28, 2020