CHINA yesterday suspended a sixth Australian meat processing plant from export, as political tensions between the two countries continue to mount.
China's General Administration of Customs said on Monday night that it had stopped receiving applications and registration for beef exports from the Australian Meramist plant from December 7.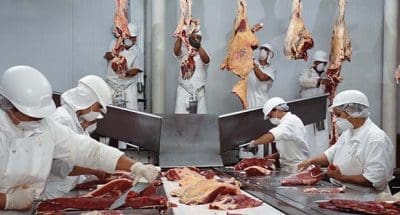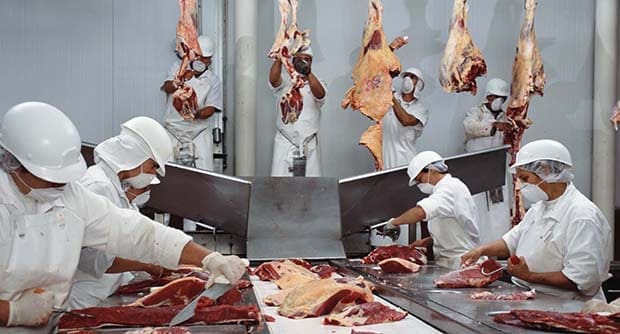 The Meramist multi-species plant near Caboolture, north of Brisbane (Ausmeat Establishment Number 3416) is principally known as a horsemeat processor, but is export-licensed for frozen beef to China. The small facility, with a capacity for around 300 beef per day, has recently picked up a number of new service kill clients, including Wagyu beef supply chains affected by earlier China suspensions at other Australian service kill abattoirs.
China originally announced the suspension of four Australian beef processing plants back in May, including JBS Australia's Beef City facility near Toowoomba, JBS Dinmore, near Ipswich, Kilcoy Global Foods north of Brisbane, and Northern Cooperative Meat Co at Casino in northern NSW.
In August, China suspended imports from a fifth Australian plant, Queensland abattoir John Dee, over alleged, but dubious residue detections of an obscure drug used principally to treat eye infections in horses and dogs.
During the height of Victoria's COVID outbreak back in July/August, two southern Australian meat processing plants voluntarily withdrew from supply to China, following a series of suspensions by Chinese authorities of overseas meat processing plants, mostly in South America and the US, where widespread COVID sickness had occurred among staff.
As well as targeting beef, China has recently imposed prohibitive tariffs on Australian barley and wine, blocked imports of Australian lobsters and delayed the unloading of Australian coal.
Yesterday's suspension is the latest blow in the already strained relationship between Australia and its largest trading partner.
The Australian embassy and agriculture minister David Littleproud were notified of the Meramist suspension on Monday.
A document containing 14 grievances China has with Australia was also leaked to metropolitan media, with the list including Australia's push for an independent investigation into the origins of coronavirus, interference in China's affairs with Taiwan, Hong Kong and Xinjiang, and issues in the South China Sea. Most recently, the Federal Government condemned China's foreign ministry spokesman Zhao Lijian for posting a doctored image of an Australia soldier appearing to prepare to slit the throat of an Afghan child following the release of the Brereton report into alleged war crimes.
The Morrison government will this week seek to pass a foreign relations bill that will allow it to tear-up deals that are not in Australia's interests between foreign governments and states, territories, local councils and universities.
Meramist earlier made headlines after an investigation into cruelty to former racehorses destined for slaughter. Biosecurity Queensland charged three men connected with the company after footage emerged of former racehorses being poorly treated before they were processed at the German-owned facility.
China sticks to theory about COVID contamination via imported frozen food
Chinese officials earlier this week again blamed foreign imported meat products for the country's original coronavirus outbreak in Wuhan.
According to an article in the New York Times under a headline, "China peddles falsehoods to obscure origin of COVID pandemic," Chinese authorities were blaming frozen imported meat products, and specifically referencing 'Australian steak', for the original Wuhan COVID infection.
Chinese officials have previously claimed that they have detected coronavirus on imported frozen products including chicken wings from Brazil, squid from Russia, shrimp from Ecuador, pork from Germany and salmon from Norway.
The World Health Organisation has consistently said there is no evidence of the virus being transmitted via frozen foods or their packaging, but the Chinese Government has doubled down on the theory.
New rules slow protein imports
Recently Chinese authorities introduced new 'disinfection' rules on imported frozen proteins entering the country.
The new national 'disinfection' requirements for imported meat and poultry packaging and transport vehicles was slowing inspection and clearance procedures at China's ports, and movement of product to inland cold storages and end users, export sources have suggested.
Sources in the trade have reported slowdowns in product movement at Shanghai and especially Tianjin, with some importers attempting to switch clearance to less congested ports.
According to the new rules, imported products, containers and trucks must be certified as disinfected at the port, and again at each wholesale warehouse where products are inventoried.
Some reports suggest local inspectors are also asking Chinese retailers and restaurants to further disinfect products before sale and preparation.
The new disinfection procedures and certification comes on top of mandatory testing for COVID-19 on imported product packaging, both at the port and at cold storages. This comes despite the World Health Organisation's insistence that frozen foods or their packaging, are not vectors for the transmission of the virus.
Some reports have surfaced of Chinese retailers removing imported product from store shelves, or removing country-of-origin identifiers in order to avoid what is being characterised as 'heavy supervision' by local authorities.
The trade expects the situation to improve once procedures and paperwork requirements become clearer, but some have concerns that consumer demand could slow as Chinese media continue to report new findings.
The intensified scrutiny was the result of new COVID findings among workers associated with handling imported goods, including most recently a small cluster of infected cargo handlers at Shanghai Pudong International Airport, a trade source said.
Chinese epidemiologists warned that during the northern hemisphere winter, regular non-cold chain cargo could harbour viable virus as cold temperatures facilitate longer survival times.
In other developments, China's State Administration for Market Regulation (SAMR) recently announced plans to comprehensively promote the establishment of a traceability platform on imported cold-chain food to address concerns related to COVID infections.
In a statement, SAMR said it had set up a national database using regional data provided by nine provinces and cities that account for more than 90pc of first-stop imports of cold-chain food.
The agency requested that regional-level officials make digitalised traceability compulsory in order to ensure more effective nationwide tracing of cold-chain imports.
Lack of disinfection capacity at local warehouses and resources necessary to complete inspections are still slowing product entry, trade sources suggest.