A Queensland export meat processing facility has been suspended from supply to China, following a residue detection found during routine screening in imported meat.
Small traces of an antibiotic sometimes used in treatment of eye conditions in dogs and horses was found by Chinese customs authorities in a consignment of beef processed at John Dee (Warwick Bacon) near Warwick. The plant's suspension was activated overnight.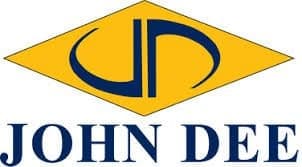 "In order to ensure the safety of imported meat products, the customs has officially notified Australia to suspend the export of the company to China, and requires Australia to conduct a comprehensive investigation of the relevant company within 45 days and provide feedback to the Chinese side," a translation of a statement issued by Chinese customs authority said.
The suspension is unrelated to earlier suspension of four Australian beef processing plants over export documentation issues, or recent Chinese moves to suspend some imported meat suppliers in North and South America whose plants have been impacted by COVID detections among staff.
John Dee packs grainfed beef under its own export brands, but also provides a substantial service kill to a number of other high-end Australian Wagyu and Angus beef supply chains. It is assumed at this stage that they, too, will be impacted by the suspension. John Dee, along with Northern Cooperative Meat Co at Casino, are the two largest Wagyu beef processing facilities in Australia.
NCMC, along with Kilcoy Global Foods, JBS Beef City and Dinmore, lost access to China in May, over documentation irregularities.
The residue detection at John Dee has taken the Australian beef industry completely by surprise, as the drug involved, chloramphenicol, is not registered for use in food animals. Beef Central understands its primary use is as an eye infection treatment in dogs and horses. In the 1980s, it was also used to treat mastitis in cows.
The National Residue Service routinely tests meat samples for chloramphenicol, and no positives have previously been found over the past ten years of testing.
"This is a highly unusual compound to have been detected," the Australian meat Industry Council spokesperson Mary Wu told Beef Central. "It is a broad spectrum antibiotic that is not approved for use in the food industry."
As a result of that, there are no prescribed maximum residue limits (MRLs) in place for the compound, meaning any trace detected in testing, regardless of its concentration, is unacceptable.
Some industry stakeholders this morning have speculated that the naturally-derived chloramphenicol may have been ingested by a beast from grass fungus spores, or other sources. Some research literature supports this possibility.
"We think that's highly unlikely," Dr Wu said. "If it was more prevalent in this way, logic would say that would show up in NRS testing," she said.
Australian authorities are now investigating the detection, and most report back to China within 45 days. Australia has a robust system of investigation for such matters through the NRS, to provide assurance around such issues.
How long John Dee's suspension remains in place is unknown.