FOUR large Australian export beef abattoirs have been suspended from accessing the China market overnight, as trade tensions with our largest agricultural trade partner escalate.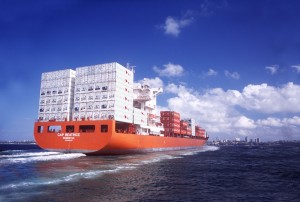 The four export plants caught up in the trade halt are JBS Australia's Dinmore facility in southern Queensland – the single largest beef plant in Australia; JBS's dedicated grainfed Beef City abattoir outside Toowoomba; Northern Cooperative Meat Co's Casino abattoir in northern NSW; and Kilcoy Global Foods' Kilcoy abattoir in southern Queensland.
Collectively, they represent a large portion of Australia's current chilled beef access capacity into China, ensuring the action has had maximum impact.
Most of the suspended plants were also involved in another similar, surprise suspension of six facilities that took place in 2017, which dragged on for months. All three companies involved in the suspensions have trading offices in China. Somewhat surprisingly, Kilcoy Global Foods is owned by Chinese interests.
The reasons for the suspensions remain vague this morning, but were described to Beef Central as alleging 'inconsistencies in labelling and documentation' to do with HGP status of the beef involved. The shipments were apparently all made in late 2019.
It remains unclear what the suspension means for meat from the four export plants that is already on the water to China. Some industry stakeholders suggested this morning that further suspensions may follow.
The developments come at a time when China remains desperately short of meat protein in general, as a result of the impacts of African Swine Fever. ASF has decimated the domestic Chinese pig population, leaving a protein deficit estimated by analysts at up to 15-20 million tonnes over the next 3-5 years.
Australian trade sources say China's decision is entirely politically motivated, and has nothing to do with plant performance, regulatory or documentation issues surrounding HGP status.
The beef plant suspensions follow news published on Grain Central yesterday that China is considering putting an 80 percent tariff on Australian barley, which has halted forward grain trade and redoubled industry and government efforts to dissuade China from making the imposition.
Australia is currently involved in trade tariff disputes with China over imported steel and aluminium.
China and Australia do not always see eye to eye when it comes to issues including human rights, or Chinese activity in the South China Sea.
The precarious relationship between the US as a long-term ally of Australia and China may have some effect on China's response to historic pricing of Australian barley.
Inflaming this is the US line that China constructed the COVID-19 virus, and growing international support for an independent investigation into the source of the disease in China.
It is important to note that China's actions overnight are plant suspensions, not de-listings.
China is Australia's largest volume export market for beef, accounting for close to 300,000 tonnes in 2019, representing about 29pc of Australia's total beef exports.
Industry, Government responses:
JBS Australia issued the following statement this afternoon:
The Federal Department of Agriculture and Water Resources (DAWR) informed JBS yesterday that two of its beef processing facilities Dinmore and Beef City in Queensland, have been suspended from shipping product to China produced after 12 May 2020.
We understand there are also two other Australian beef processing facilities that have also been suspended by China.
DAWR has informed that the Chinese suspensions relate to a range of technical issues.
JBS Australia is firstly working with DAWR to understand the technical issues that China has raised and secondly, based on understanding the issues, we will be responding through corrective actions with DAWR.
The Australian Meat Industry Council issued a statement this morning, saying China was a valued export market for Australian beef.
"We have created strong commercial relationships, linkages and supply chains to supply Chinese consumers with high quality Australian product," AMIC chief executive Patrick Hutchinson said.
"Australia remains as one of the world's most reliable exporters throughout the COVID-19 period, faring exceptionally well due to the preparedness measures implemented by establishments," he said.
"AMIC and its members are well aware that China has strict requirements for technical matters, including labelling, and the Australian meat industry takes these concerns exceptionally seriously. While not desirable, we have dealt with issues of this nature before, and are working closely with the Commonwealth. This is a trade and market access issue that is being led by the Commonwealth."
Asked about the terms of the suspension and whether it would affect export meat already on the water, Mr Hutchinson said AMIC was seeking clarification, but it 'looked like' the suspension would apply only on shipments from 12 May (today).
"That's the current public interpretation of what's on the GACC (China's regulatory for imported products) website," he said.
AMIC was working hand-in-glove with DFAT (from a trade policy perspective) and the Department of Agriculture (technical perspective) to better understand the issues raised in the suspension.
"These are issues raised on a business-by-business basis, about regulatory verification activity," he said.
"The Chinese have given these individual companies a very specific list of the issues raised – even down to product code."
"Ultimately the aim will be to get the suspensions lifted as quickly as possible. We went through a similar circumstance in 2017, and we were able to get that resolved within three months. Obviously we are looking to get this matter resolved more quickly than that, given that there are less plants involved."
Mr Hutchinson said AMIC was working also with its industry association partners, including AMPC and MLA on the response.
"Since the last similar episode in 2017, AMIC has led the charge on a China trade relationship strategy, working with MLA and AMPC. We have, in fact, made a lot of inroads, with volume reaching 180,000 tonnes in 2018 and 300,000t in 2019. There's a lot to be said for the work that's already been done in this space."
"But at this point nobody has any idea how long this will take to resolve. It could be a week, a month, or a year."
A statement from trade minister Simon Birmingham said the Government was notified yesterday about the suspensions imposed by Chinese authorities relating to labelling and health certificate requirements.
"We are concerned that the suspensions appear to be based on highly technical issues, which in some cases date back more than a year," the statement said.
"I've been speaking with industry leaders, colleagues and departments overnight to formulate a comprehensive response."
"We will work with industry and authorities in both Australia and China to seek to find a solution that allows these businesses to resume their normal operations as soon as possible."