Yesterday's $10.1 million sale of Elders' Charlton feedlot to the nation's second largest processor, Teys Australia, carries some cattle supply, custom-feeding and even property market implications which will take effect in coming weeks.
The move will greatly expand Teys's company-owned grainfeeding capacity, adding 20,000 Standard Cattle Units to its existing infrastructure at its Jindalee feedlot, neat Springdale in NSW (18,000 SCU) and Miamba feedlot near Condamine, on Queensland's Darling Downs (28,900 SCU).
In combination, Teys will now have one-time capacity for up to 70,000 grainfed cattle across its company-owned feedlot network in Queensland, NSW and Victoria.
The move produces a significant re-ranking of Australia's largest grainfed beef producers, based on exclusive survey data held by Beef Central.
Following the completion of Teys Australia's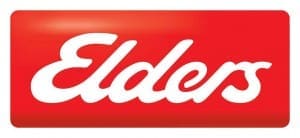 takeover of Charlton at the end of this month, it will assume second position, based on one-time capacity among Australian lotfeeders, behind JBS Australia (112,000 head combined SCU), but now significantly larger than NH Foods' Oakey Holdings.
Elders, following Charlton's divestment, will now fall from fifth to equal ninth position in Australian lotfeeding rankings, on the basis of its remaining 20,000 head capacity Killara feedlot near Quirindi in NSW.
Strategic value to Teys
Teys Australia chief executive Brad Teys told Beef Central yesterday that Charlton was a 'good fit' for the company's southern beef operations, complementing the company's existing Jindalee feedlot near Stockingbal, and within reasonable reach of Teys' Naracoorte and Wagga export and domestic processing facilities.
The purchase did not represent any major change of direction or re-emphasis for the company's southern beef operations, however, as it would largely replace grainfed cattle currently being custom-fed for Teys by other lot operators.
Teys Australia already has about 10,000 cattle on-feed at Charlton, where it has been a large custom-feeding client for the past few years, including large numbers of EU-eligible grainfeds and some southern supply models for Woolworths. Another large Elders custom-feeding client at Charlton has been TFI International – an alignment which might lead to alternate arrangements having to be made, once Teys assumes control.
While the purchase of Charlton will certainly enhance Teys' southern capacity to produce grainfed beef, the fact is that the company has recently had up to 110,000 head of cattle on feed at one time, split between company-owned and custom feedyards.
"It got to a point where we asked ourselves, why don't we buy the Charlton assets and do more of it it ourselves?" Brad Teys said.
"It also provides us with some risk-management security, because there is no guarantee that another new owner of Charlton would make custom-feeding space available to us, as Elders has. And larger scale feedlots do not come on the market every day."
Mr Teys said even though infrastructure at Charlton had been in place a long time, the facility remained in 'reasonably good nick' – but the company would spend perhaps $3 million on capital improvements and upgrades to allow the site up to run more efficiently and at closer to capacity.
Securing the 20,000 head feedlot in north central Victoria would improve the quality and consistency of product supplied to Teys customers year-round, he said.
Charlton sale has no bearing on Killara's future
Elders chief executive Mark Allison said Charlton was not core to Elders' ongoing business strategy, and marked a further step towards the company's commitment to simplify the business, concentrating on high-return activities and reducing term debt.
He said the sale of Charlton would have no bearing on Elders' future intentions for its second Killara feedlot near Quirindi, NSW, which would remain a core part of Elders' business strategy, within its feed and processing division.
"Both from a geographical viewpoint and for other strategic viewpoints within the Elders network, Killara will remain a critical asset for us," Mr Allison said.
Killara would continue to play a role, both for the company's agency services business, and its feed and processing services business (encompassing both Killara and international investments in feedlots, processing and high-end brand development work in Indonesia, and brand development in China.)
The sale follows the immaterial disposals of the held-for-sale wool trading business in New Zealand (which has since settled), and the held-for sale New Zealand network business (which is due to settle before the end of July – see Beef Central's earlier report here). Proceeds from both have been, or will be, applied to Elders' term debt reduction.
Asked whether the Charlton sale marketed the end of recent asset sales, Mr Allison said the earlier sell-down of assets was all around the bigger debt reduction approach from Futuris's time.
"But Elders itself has now gone back to being a pure-play agricultural business, and we're looking at our operational performance and our capital structure. Our recent half-year results showed the business is running well, and we sell that trend continuing," he said.
"In our half-year results, we placed Charlton among our assets 'held for sale', which when complete will take Elders to a term debt level which is acceptable."
"So far as we are concerned, it's then a pure-play agribusiness, and we are out of the turmoil of the last five years," he said.
Click here to view this morning's separate feedlot property valuation discussion
Click here to see Beef Central's preliminary Charlton sale item filed yesterday