Elders' sale of its Charlton feedlot in northern Victoria to Teys Australia yesterday (click here to view main story), delivers a valuable property market guidance in a market segment which has been starved of any real transaction data on which to make valuations.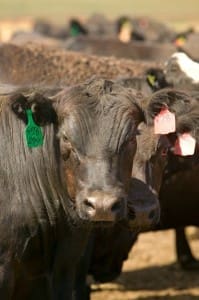 Elders yesterday quoted the gross proceeds from the sale at approximately $10.1 million, which values the facility at $505 per Standard Cattle Unit.
With just 810ha of surrounding farming country involved, the sale result reflected the market for thefeedlot infrastructure itself, rather than any large-scale surrounding land value.
Conservative replacement cost to build a 20,000 SCU feedlot from scratch today range from $1500 to $2000/SCU, depending on standard of facilities, industry stakeholders say, valuing Charlton's sale to Teys at much less than half its replacement cost. Caution is urged, however, in applying a 'blanket assumption' that every feedlot in Australia is worth $500/beast area, as the Charlton example included some a extenuating circumstances, and conditions. Not only was Elders an 'enthusiastic' vendor, given its financial position, but Teys Australia was the feedlot's major custom-feeding client.
Despite the number of feedlots either actively or passively on the market in Australia at present, Elders chief executive Mark Allison told Beef Central yesterday that Charlton had attracted a lot of investor interest, both from within Australia and overseas, since the decision was made to divest the asset earlier this year.
He suggested the price, at around $500/SCU, represented 'good value for both parties', in the current market climate.
"It's good from Elders viewpoint, because it aligns strategically with our debt reduction approach, and what we are doing with our feed and processing division. And it's a good outcome for the buyer as well," he said. "We think it's been a win-win for both parties. I don't think Elders, as vendor, did particularly well, but nor did it do particularly badly."
Beef Central commented on the lack of market signals in the feedlot property space in this article in November last year, "What's a feedlot worth on today's market?"
While there has been no shortage of evidence of either 'active' or 'passive', sale listings of commercial feedlots across the three major eastern lotfeeding states, there has been a virtual vacuum of transactions, especially at the larger end of the market, for the past four or five years, rural property valuers say.
The last outright sale of a feedlot of any real size was JBS's purchase of Itoham's Rockdale feedlot and integrated processing facility in the Riverina in 2010, but no price was ever disclosed.
JBS also purchased the Yambinya feedlot in NSW as part of its $150 million Tasman Group deal a year earlier, but it was impossible to distinguish the feedlot's worth as part of Tasman's broader portfolio of assets. JBS then tried unsuccessfully to sell Yambinya three years later.
Toowoomba-based specialist feedlot valuer, Doug Knight, said transactions of large feedlots often involved processing or other assets as part of a vertically-integrated business sale, making it difficult to define value for the feedlot component.
Asked about the price paid this week for Charlton, Teys Australia's Brad Teys told Beef Central it was "certainly a lot more reasonable than if we tried to build a feedlot from scratch."
He said the lack of transactions in the feedlot property market had made it very difficult for Teys to arrive at its own valuation.
"There's been a few smaller ones, like Ladysmith feedlot in NSW (6500 head SCU, bought a year or so ago by Associated Feedlots for a value also believed to have been around $500/SCU), but it was very hard to get a measure on it," Mr Teys said.
An experienced feedlot sector analyst said it was a 'no brainer' for Teys to buy Charlton at the price it did, given its capacity to turn off between 60,000 and 100,000 grainfed cattle each year.
"Being such an early-established feedlot (built in stages from 1971), the R&M costs at Charlton are likely to be a little higher than in a newer facility, but that is perhaps reflected in the price, also," the analyst said.
Charlton feedlot snapshot:
Elders' Charlton feedlot is a 20,000 head licensed capacity feedlot established on an 810ha property situated near the township of Charlton in north central Victoria.
Although the feedlot was one of the first established in Victoria, it incorporates modern technologies in livestock and grain processing systems.
The majority of cattle are currently sourced through the Elders network
Charlton supplies cattle to both the domestic and export markets with feeding programs ranging from 60 days through to 150 days.
In procurement, Charlton has had a strong preference for large lines of cattle that have been prepared using backgrounding, pre-vaccination and pre-conditioning principles under FeederGuard, low stress handling and yard weaning.
The feedlot holds an extensive array of operating certificates, including EU, MSA, LPA, NFAS, together with ISO 9001:2000 (Business Management Systems) and ISO 14001:2004 (Environmental Management Systems).