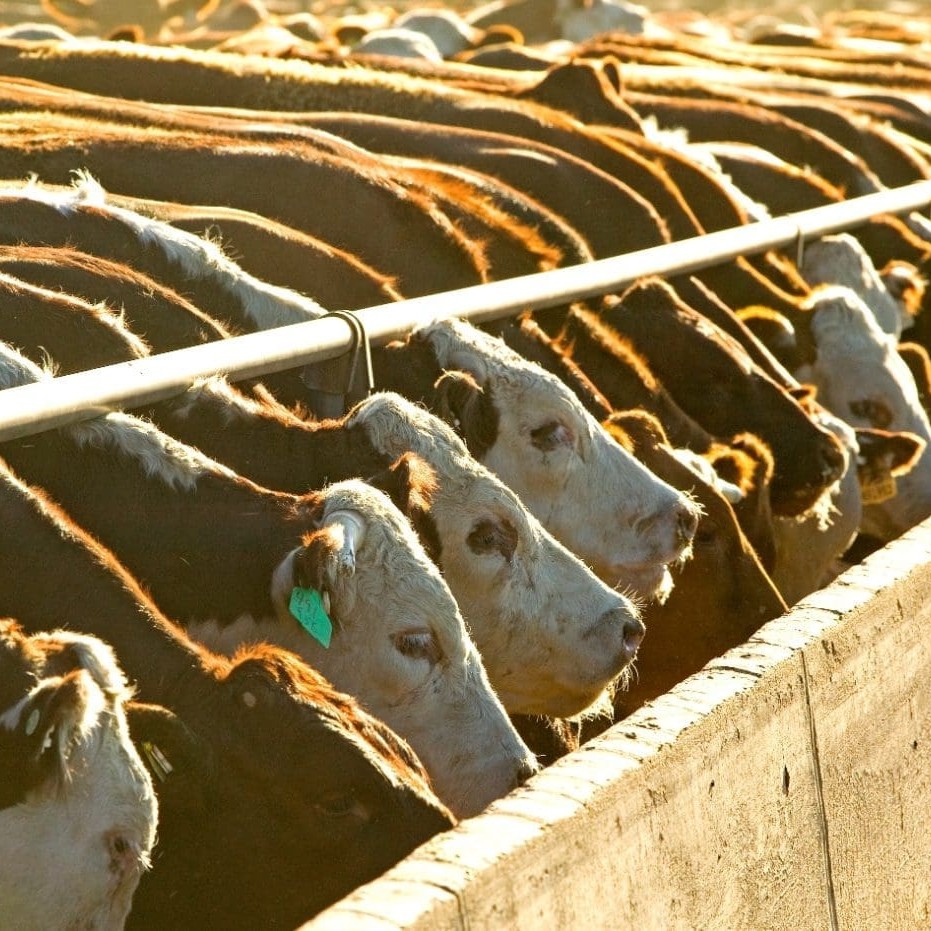 This week's news that the Rodgers Creek feedlot near Warwick has sold through receivers for a price understood to be less than $3 million (see this morning's companion story) poses the question: what's an Australian feedlot worth on the current market?
Looking broadly across the feedlot segment of the rural property market, it's hard to find evidence of any significant sales at all over the past three or four years.
The last outright sale Beef Central could identify was JBS Australia's purchase of Itoham's Rockdale feedlot and processing plant in the Riverina in 2010, but no price was ever disclosed.
JBS also purchased the Yambinya feedlot as part of its $150 million Tasman Group deal a year earlier, but it was impossible to distinguish the feedlot's worth as part of Tasman's broader portfolio of assets. JBS then tried unsuccessfully to sell Yambina, a story which has recurred over and over during the past three years.
Here's a short list (far from complete) of feedlots that have been offered for sale unsuccessfully over the past few years:
Kerwee feedlot, Jondaryan (Qld)
Brown feedlot, Allora (Qld)
Sapphire feedlot, Goondiwindi (Qld)
Opal Creek feedlot, Cecil Plains (Qld)
Tallawanta feedlot, Moree (NSW)
Wieambilla feedlot, Chinchilla (Qld)
Saxby feedlot, Kilkivan (Qld)
Yambinya feedlot, Mathoura (NSW).
Gunnee feedlot, NSW.
The closest development Beef Central could find to a feedlot 'purchase' recently was the equity investment (said to be 50pc, certainly not an outright purchase) made by Sundown Pastoral Co in Mort & Co's Gunnee feedlot in northern NSW, which was earlier offered for outright sale.
While many Queensland and northern NSW feedlots are currently full to capacity due to drought mitigation, that development does not reflect the general trend in lotfeeding as a financial proposition over recent years. Beef Central's fortnightly feedlot breakeven calculation clearly reflects this, having broken into positive trade territory only a handful of times since early 2011.
"Lotfeeding is increasingly a specialised business," a prominent stakeholder in the sector told Beef Central yesterday.
"The days of feedlots filling-up and emptying out with seasonal cycles are nearly gone. Most financially successful commercial yards have to maintain high occupancy throughout, in order to remain viable, and that means building ongoing relationships with specific customers – be it domestic or export."
"It's a unique, semi-closed industry. For those that thoroughly understand the lotfeeding sector, it remains attractive. For a buyer for an extensive cattle or grain property, what you see is what you get. But because of the intensive nature of the feedlot industry, if it is done well, it can still be a cracking business. But managed badly, it can tear money up very, very quickly," the stakeholder said.
Some people who had gone into lotfeeding earlier, who did not understand the sector well had struggled, he said.
Having said that, he suggested lotfeeding investment had been largely overlooked by some segments of the extensive cattle industry, which were less inclined to vertically-integrate their business.
"A large pastoral company earlier paid $30 million plus to buy a grass finishing property in Central Queensland, that runs 8-10,000 cattle. They could have bought virtually any feedlot in Australia for much less money, and 'run' a lot more cattle. Sure, there are higher input costs, but it delivers the ability to access markets every week of the year, move cattle around and spell country, and you always have a place to go in dry times if you have a feedlot."
Through the last five years of tougher feeding times, lotfeeders had now understood their businesses a lot better than they did earlier, he said.
"It comes down to days, market access, and delivering on what the supply chain wants. If you hit the target it's a good business, but if you're five percent off the mark, you're going to pay a price. But having said that, I don't fully understand why the feedlot property market is currently as depressed as it is."
So what's a feedlot worth on today's market?
A rough rule of thumb used to be that replacement cost, and potentially purchase price was about $1000 per beast capacity.
Toowoomba-based senior rural valuer with Herron Todd White, Doug Knight, is a specialist in feedlot valuation. He says it is very difficult currently to establish benchmarks for feedlot value, given the extreme lack of recent sales.
"Rodgers Creek, as a distressed sale, is difficult to use as any sort of gauge of feedlot values," he said.
"There's a lot of feedlots that have come onto the market, but none of them have changed hands. Kerwee went close, but nothing happened there, and is subsequently not actively on the market now," Mr Knight said.
HTW says the feedlot listings currently can be divided into three segments: distressed sales in the hands of receivers; feedlots being actively marketed to the industry; and those that are lower key, 'passive' vendors who would sell if the right offer came along.
"Valuing feedlots is never straightforward, particularly under the current circumstances. How we look at them currently is a combination of replacement cost, their productivity, location, access to feedstuffs, potential for expansion, water and labour access and other factors," Mr Knight said.
He suggested to get a state-of-the-art 15,000 head feedlot built today, without supplying labour/equipment themselves, would probably cost $1400-$1500/beast capacity.
In contrast, what sales there have been recorded are only showing $200-$700/beast area – but they tended to be on the fringes.
Mr Knight said the Rodgers Creek sale provided no signal of any turnaround in investor mood over feedlots.
"It was priced right, and the right type of buyer came along at the time," he said. "It's a genuine buyers' market, and they appeared to lead the deal accordingly."
He said the industry was going to need a real change in fundamentals – either grain price, feeder price, finished grainfed cattle price, or a combination of these – to excite any real interest in feedlot investment. Strengthening in the broader cattle market would also help.
"Feedlots are all full now, but it's all for the wrong reasons," he said.
Some vertically-integrated companies in a mood for expansion were obviously opting for expansion of existing sites, rather than buying additional ones. Examples include Stanbroke, which has expanded its Bottletree site twice in the past couple of years, Australian Country Choice (Brindley Park) and North Australian Pastoral Co (Wainui feedlot near Bowenville).
If there is to be any acquisition of any of the portfolio of feedlots currently on the market in eastern Australia, it's likely to come from buyers who want to embrace vertical integration, to "get closer to the market," a feedlot sector contact told Beef Central.
"Those people see a feedlot or supplementary feeding capacity as being crucial for continuity of supply. They value a feedlot differently, as a result," the contact said.
"It needs that sort of mentality if any deals are to be done. Once, feedlots filled up when it got dry, and emptied-out somewhat, when seasonal conditions improved. Today, the economics demand that better operators keep their feedlots full, backed by a production system pushing cattle continuously into feedlots, and customers at the other end taking the product on a continuous basis."