WITH much of the focus during the Spring selling season on purchasing new bulls, it is possible to overlook a key component of the herd – the health and ability of the current sire team.
While many producers look at purchasing new bulls to both replace aged bulls and acquire new genetics, maintaining herd fertility requires closer examination of existing bulls and their ability to reproduce successfully this season.
Underlying this consideration is the economic imperative of increasing fertility within breeding herds.  It's worth highlighting that the Future Beef Website suggests fertility is between five to ten times more important in driving enterprise profitability than price received per kilogram.
This is reflected in many on-farm studies of beef cost of production, highlighting the differences in herds' reproductive performance and in the kilograms produced per hectare as a result.
The capacity of the bull team to meet mating loads is driven by many factors.  These range from the bull's structural soundness to his libido and willingness to seek out and mate with females. Additional factors that compound successfully mating a given number of females can include the bulls general and sexual health; the mating groups he is included within and the size, topography and vegetation in breeder paddocks.
Key areas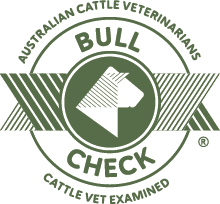 As producers seek to manage their bulls, there are a number of key areas for closer attention.  The first is to conduct an annual inspection and pre health check. While many producers assess their own bulls with a visual inspection and perhaps a manual check of testicles with the bull restrained in a crush, this may not always clearly identify issues that may impact on a bull's ability to serve or identify fertility issues associated with semen quality.
A more effective annual assessment is to have each bull within a sire team undergo a comprehensive breeding soundness check conducted by a qualified vet. The most common form of examination is known as BULLCHECK and is a program delivered by the Australian Cattle Veterinarians. Click here for more details.
The check covers five key elements associated with bull soundness and breeding ability. These areas are:
Scrotal circumference (measured in cm, and including tone or resilience of testes)
A physical examination
Semen analysis for motility & morphology (or structure of the individual sperm cells), and
Mating ability.
It's important to view the results of a Bull Breeding Soundness Examination (BBSE) in two ways.  The first is it immediately identifies bulls that are no longer fertile or capable of serving, and therefore can be removed immediately from the team.
The second is to identify bulls that may have some slight issues that if not identified or managed could impact on the success of the seasons joining. But having identified those issues, it may be possible to manage the bull through a season using strategies such as multi-sire joining and rotation with other bulls in the joining period.
Many producers often overlook subjecting the entire sire team to an examination and concentrate only on older bulls. The theory behind this is the increase of sub and infertile older bulls.  This is well demonstrated in work that was first undertaken by Dr Mike Blockey and since repeated by other research in Australia and New Zealand.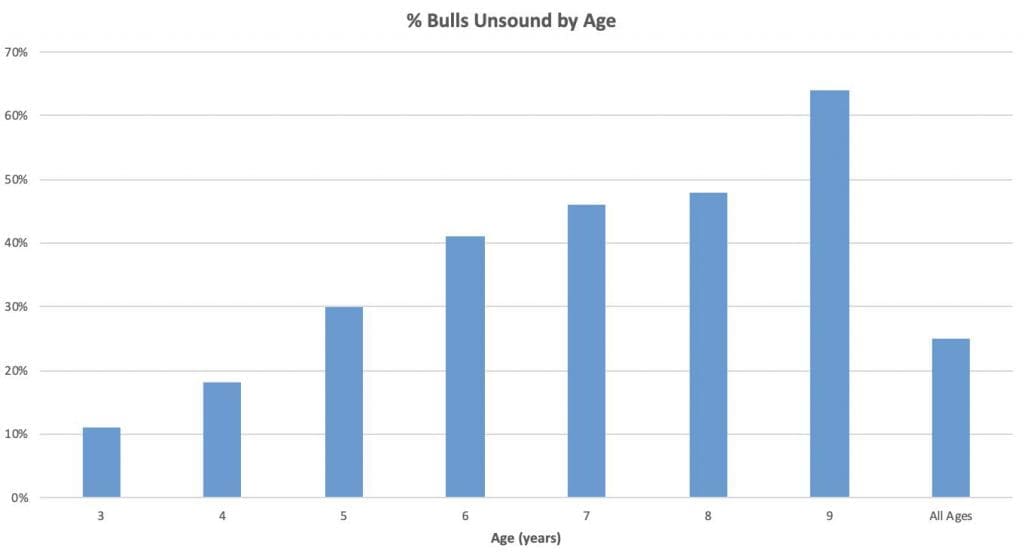 While this trend would suggest the greatest risk (and therefore the need to focus) is on bulls of five years age and older, this overlooks the average of 25pc of bulls of all ages are considered to be infertile or sub-fertile. In simple terms, overlooking young bulls for an exam may not pick up those younger bulls that are developing issues, or may have an issue.
Mike Blockey's research highlighted the number of bulls across seedstock and commercial programs. It highlights the fact that even young seedstock sires can be either unsound or sub-fertile.

Pre joining examinations offer producers an early opportunity to make strategic decisions regarding bull replacements and in many cases decisions regarding how bulls could be joined and used this season.
Highly regarded vet, Dr Shane Thompson from Holbrook Veterinary Centre, presented several useful suggestions as part of a webinar last month. In the presentation he described the differences between herds using single sire matings and these using multi-sires.
"When we compared scenarios, over an eight-week joining, we found a single-sire joining with no rotations achieved a 48pc pregnancy rate. If that changed to single sire with a rotation mid-way through the period, it lifts to 75pc, but a multi-sire joining will give up to 90pc," he said.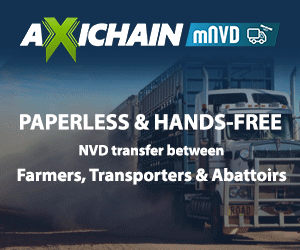 Dr Thompson suggested that using a bull that may have been identified with some issues in the BBSE with a bull that was examined and found to be fit and well, would be a strategic option that could work for producers to effectively use their bull team.
He said it was easy to "gloss over the value of an annual bull breeding examination, but it allows us to identify bulls that may have a few niggling issues, and then manage and observe those bulls more closely."
For those bulls that fail the examination and have to be replaced, commercial producers should speak to their seedstock breeders about the protocols and examinations undertaken on sale bulls.
While bulls may well be veterinary-assessed prior to sale, not all assessments include the full range of assessments described in the BULLCHECK program.
Well ahead of a sale, producers should talk to breeders about their program and the health and soundness of bulls and how this has been determined.
Alastair Rayner is the Principal of RaynerAg, an agricultural advisory service based in NSW.  He regularly attends bull sales to support client purchases and undertakes pre sale selections and classifications.  He can be contacted here or through his website www.raynerag.com.au