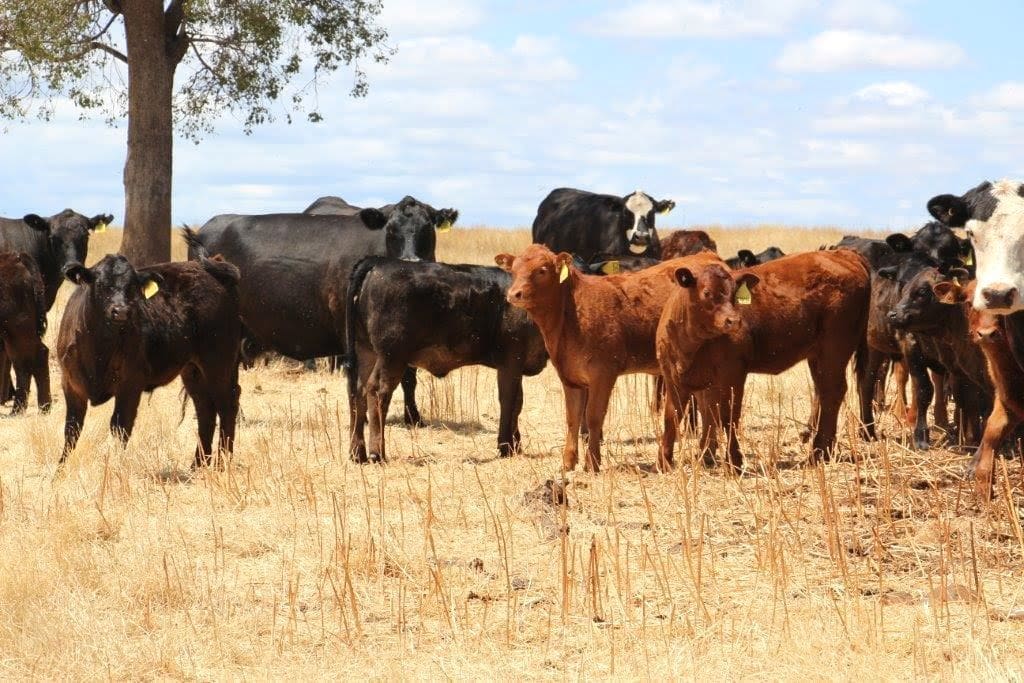 ANALYSIS of beef enterprises across Australia highlights significant variation in profit for both southern and northern systems.
The Australian Beef Report 2020 Vision released by Bush Agribusiness illustrates the potential improvement within many herds.
Fertility is key driver of profit in any breeding operation. The variation in fertility levels across regions and the nation are one of the key contributors to the profit levels observed in industry studies. Another key contributor is a noticeable difference in sale weights.
Risk of overlooking crossbreeding
Within any herd, the genetic potential to perform needs to be a consideration within the larger picture of enterprise profitability. It is easy to overlook one of the effective genetic opportunities available for producers, which is crossbreeding.
In 2019, Beef Central looked at the topic of crossbreeding, attracting a range of responses from readers. It is worth revisiting some of the key points raised by this feedback, and in general terms, ask if crossbreeding is one of the ways many beef producers can drive their production with greater efficiencies.
At the heart of crossbreeding, is the ability to capture and use hybrid vigour in order to increase the performance of the next generation of cattle. As breeders, our selection decisions are made on many considerations, one of which is what traits need to be enhanced within a program, and how much influence genetic decisions will make on these traits and ultimately on the type of cattle that a program operates.
Heritability describes the proportion of variation in a trait that is the result of genetics. Highly heritable traits include mature cow size and carcase traits. If these are areas where producers are seeking to make improvements, selection within a breed can be very effective.
However, these are not the only profit drivers for a beef business. In the case of fertility, particularly traits such as conception and calving interval, these are not traits that are highly heritable. So, while some degree of in breed selection and in herd selection may offer slight gains, it is a long process to make major inroads in a herd's performance.
In these situations, crossbreeding offers significant advantage. Heterosis is inversely related to heritability. In practical terms, this means the greatest effect of heterosis is seen in those traits which are the least heritable.
Gains in fertility, health and cow longevity
Some research I have seen, based on work done in both Australia and overseas, highlights the opportunities heterosis offers.
While most people look at areas such as growth, where crossbred calves may perform around 4pc better than their straightbred parents, it's within the harder-to-measure areas that real progress is made. Some work suggests that gains of 25pc or more in areas such as fertility, health and cow longevity can be achieved when compared to the average of the parent breeds.
In most herds, profit is not always driven by one single area of herd production. While fertility is a major driver, other areas of herd efficiencies including sale weight; replacement rate; age and time of turn off all make significant impacts on the bottom line of a gross margin. The cumulative effect of these areas in turn separates the average herd from the highly productive and profitable businesses.
No silver bullet
Although crossbreeding does offer tremendous potential for many herds to lift areas that impact on production, it shouldn't be seen as a silver bullet to fix all problems. The choice of crossbreeding systems is often a major issue for producers. Unfortunately, many well-designed and managed crossbreeding systems don't always achieve the desired outcome for producers.
The reason for this often lies in the genetic choices made by producers. There is in some cases a perception that since it's a crossbreeding herd, a producer doesn't need to select and use sires (or dams) that are at the better end of the breeds genetics.  Unfortunately, it doesn't really work like that.
Choosing average sires and joining them to average cows of another breed, will result in a first-cross calf that will be more productive than either of the parent breeds.  However, if those parents were in the average performance range of the breed, it may well be that the crossbred calf could still be outperformed by a straightbred animal of either breed in some production traits.

Source: Breeding for Profit QLD DPI
While there may be other gains in fertility, it would seem that the advantage that comes from embarking on a crossbreeding program is potentially wasted by choosing to use 'average' genetics.
In the case of genetic opportunities today, it is possible for producers to find the sires, and females that are genetically superior, and use these animals in a well-designed program.  The genetic advantage combined with the impact of hybrid vigor would certainty see those program start to perform.
Several years ago, the QLD DPI in its Breeding for Profit manual highlighted the importance of this approach in breeding programs. A herd undertaking crossbreeding without selection pressure and use of superior genetics will eventually be outperformed by straightbred herds where selection has been rigorous it warned.
Even in traits with low heritability, over time and with enough selection pressure, that herd will outperform an "average" herd.
However, combining selection of superior genetics and using those for crossbreeding, as well as  maintaining a high level of management and on-farm selection, results in sustained improvement over time. From a profitability perspective, these gains, particularly in areas that clearly have an impact on a herd's performance, these are opportunities that are too good to overlook.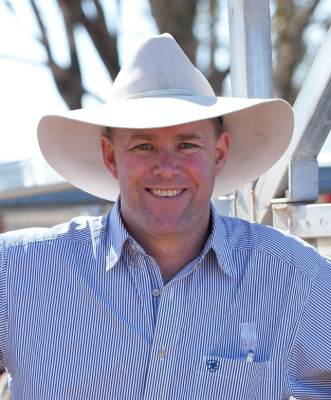 Alastair Rayner is the Principal of RaynerAg, an agricultural advisory service based in NSW.  RaynerAg is affiliated with BJA Stock & Station Agents.  He regularly lists and sell cattle for clients as well attending bull sales to support client purchases.  Alastair provides pre-sale selections and classifications for seedstock producers in NSW, Qld and Victoria.  He can be contacted here or through his website www.raynerag.com.au