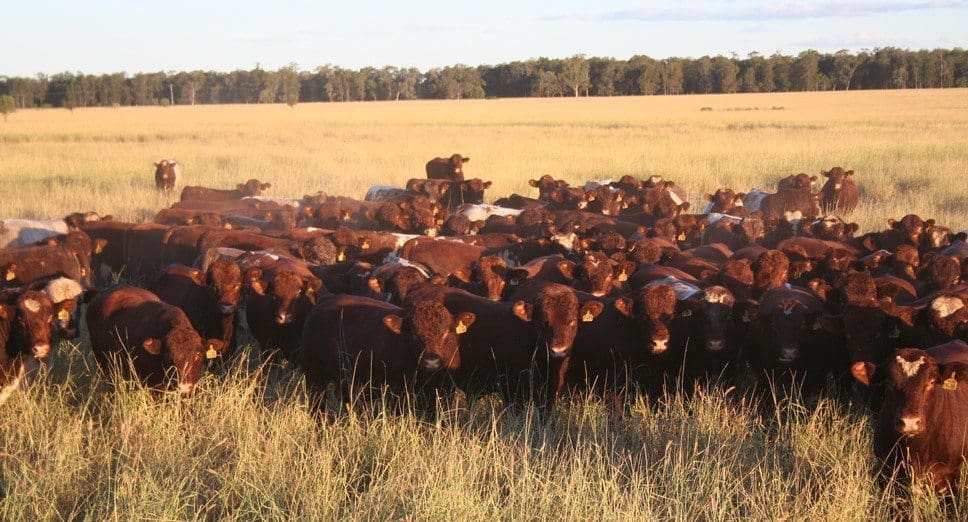 FOR many producers, the cost of bulls is a constant source of discussion.
Following last week's column, it was highlighted to me by by numerous readers that costs associated with bulls are a more complex issue than many realise. There is no doubt this is the case.
A key component to offsetting the cost of purchasing a new bull is the capacity to maximise his use and exposure to cows over his working life.  However, the question of 'working life' is one that creates the most issues in commercial operations across the country.
Bull breakdowns significantly undermine the capacity of producers to expose bulls to cows – reducing both the number of calves born annually, and reducing the capacity of the investment made on a bull to be offset across more working years.  The causes of breakdown range from health and disease through to physical injury.
One of the most comprehensive studies into bull soundness on Australia was conducted by Dr Mike Blockey of the Victorian Department of Agriculture in the 1980s. His work examined 2085 bulls in temperate areas, finding more than 25pc of bulls older than three years were unsound for breeding.
The key issues around breakdowns were associated with a bull's ability to walk, with 13.8pc of unsound bulls having issues with feet or legs. Issues with the bull's penis accounted for 6.3pc of breakdowns.  Other key concerns included low libido with some bulls – 3.2pc and almost 2pc of bulls having issues with testes or semen production.
Pressure to perform
Dr Shane Thomson of the Holbrook Veterinary Centre highlighted these statistics as part of the Agriculture Victoria Better Beef Online conference in 2020.
In addition to reflecting on these issues, Dr Thomson highlighted some of the changes in beef production over the past 20 years, including shorter joining periods in southern Australia and the fact that bulls now have more pressure placed on them to achieve higher mating loads in shorter time periods, with mating loads increased to 1 bull to 50 – 60 in a six-week period.
This increased "pressure to perform" adds additional risk of breakdown and can contribute significantly to the losses that could occur if a bull does become injured or unable to work.
The impact of these issues significantly reduces the working life of bulls used commercially. It is estimated that the current working life of bulls is around 2.8 years in southern Australia. While the increase in mating loads does increase the exposure of bulls to cows, this increase is then offset by the increased risk of injury.
Dr Thomson has also considered the cost per calf across different bull sale prices. Looking at increasing purchase price levels for bulls this year, he suggested that as a rule of thumb, the cost per calf is around 1pc of the bull's purchase price.
While this is similar to the concepts presented in last week's column, Dr Thomson suggests another way to consider the impact of costs is to compare similar-priced bulls for their working lives.  He offered the online workshop the example of an $8000 bull used for one through to five years.
Similar to the key messages of last week, the driver for lower costs per calf is associated with the number of cows a bull is exposed to over his working life. However, with the average working life of bulls as low as the industry expects, many producers may find they are unable to realistically recoup as much from their initial investment in bulls as they first expected.
Many producers argue that higher priced bulls offer genetic advantage and these genetic advantages offset the costs of purchase. While improving genetic performance is a permeant and cumulative gain to any herd, it's important to remember that many of these improvements are not realised as immediately as many would like.
It is also possible to compare the value of a calf from genetic improvement and bull longevity.  In this case, Dr Thomson illustrated the value of calves bred from a bull that was in the top 10pc of a breeding index.  Using that index, those calves should be worth an additional $11.50 each.
If that bull was used for four years, instead of three, that would bring the cost of the calf down by $11, which gives a similar financial outcome for the business.
From this work, the key solution in reducing bull costs is increased exposure to cows.  However, this needs to be done in a way that avoids the significant wastage of bulls associated with many breeding programs.
Underpinning this message is firstly for commercial producers to increase their emphasis on selection for physically sound bulls that are capable of working for additional seasons and coping with increased mating loads during these joining periods.
Pre-joining examinations should be considered for all breeding programs.  However, in the case where larger purchase prices have been paid and the expectation of performance is very high, these pre-joining examinations have to be undertaken.
It is also essential that commercial breeders place these expectations on their seedstock breeders.  Seedstock breeders do need to offer a comprehensive process of ensuring bulls are structurally sound.
This may require more rigour with the use of independent assessment and selection of bulls for structural soundness as well as conducting a full Bull Breeding Soundness Examination (BBSE).
Both of these practices may help identify bulls that are unlikely to have the longevity required to cover the number of cows needed to make calf cost more acceptable for the commercial breeder.
While injuries do occur, particularly in joining, producers and seedstock breeders should work more closely to identify and record bulls' performances in order to increase the longevity of bulls and as a result improve the number of calves they can potentially sire in their working career.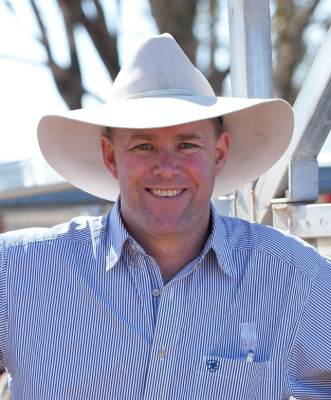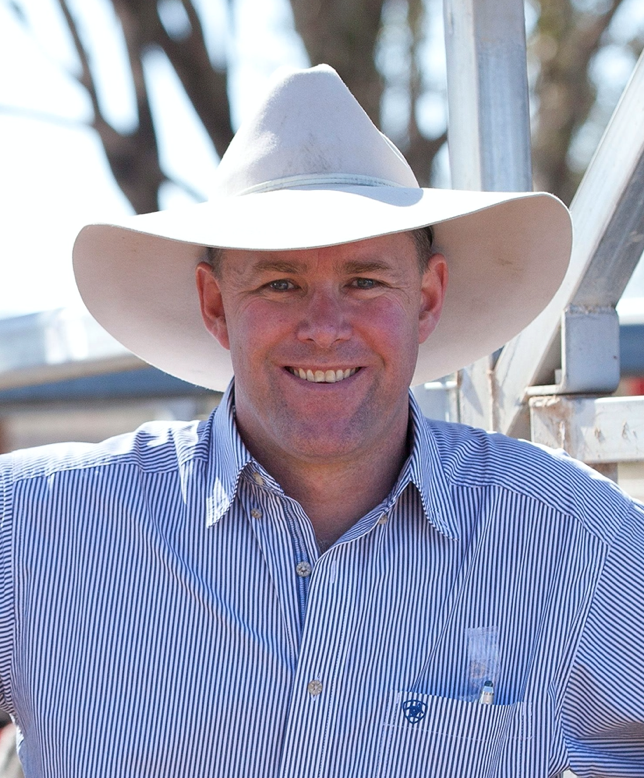 Alastair Rayner is the Principal of RaynerAg, an agricultural advisory service based in NSW.  RaynerAg is affiliated with BJA Stock & Station Agents.  He regularly lists and sell cattle for clients as well attending bull sales to support client purchases.  Alastair provides pre-sale selections and classifications for seedstock producers in NSW, Qld and Victoria.  He can be contacted here or through his website www.raynerag.com.au