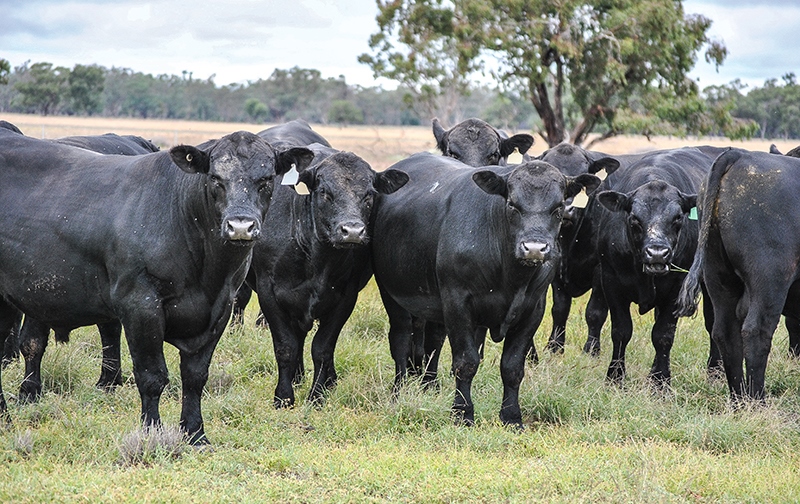 AS the autumn bull sales continue to attract high clearances and record high averages in many cases, it is clear many of the high prices are being paid by commercial producers.
It can be easy to assume that many of the sale records, as well as purchases consistently exceeding average price thresholds are driven by seedstock breeders seeking new genetics.
While seedstock breeders are competing to purchase the elite bulls from sale catalogues, their competition is increasingly coming from commercial cattle breeders seeking to upgrade their own genetic base.
One industry observer commented recently that the prices commercial breeders are now prepared to pay is easily on par with that of many seedstock budgets.
The motivation of commercial breeders to pay above average prices  can be attributed to a number of factors.
Ian Locke of Wirruna Poll Herefords in southern NSW is one seedstock producer who has seen strong demand for bulls at his annual sale.
"There's no doubt many of the commercial buyers are very focused on the traits they want in their herd now," he said.  "This focus sees many commercial producers looking to address traits that were important during the drought, like mature cow size or for eating quality like marbling.  So with that in mind, producers are more willing to purchase bulls with strong data in order to get the results they are seeking."
The strong support for bulls with high accuracy EBVs is a trend observed over the past 18-24 months.  However, Ian Locke commented that the mood of many producers was very confident.
"It's not just the confidence of the season or current cattle prices, but a belief that the industry is strong and investment in genetics will pay off for those programs, long-term."
Further west, this attitude was remarked upon by Ruth Corrigan of Rennylea Angus.
In discussing the drivers behind the stud's recent successful autumn sale, Ms Corrigan said the confidence and optimism being seen among producers was very high.
"Of our draft of 110 bulls, 109 went into commercial herds this year.  Producers are very focused on the opportunities to access genetics that have accuracy and can be applied to shape their herds direction," she said.
If the trend is towards a confident industry where commercial producers are willing to purchase genetics at higher prices throughout 2021, how should a bull's value be judged?
Ian Locke said many producers still follow rules of thumb, such as 'A bull should be worth the value of eight weaner steers'.
With the current record prices being paid for weaner steers, this does help explain the additional value some producers have re-invested in bulls this year.
However putting a cost around bulls is perhaps a more challenging undertaking.
A number of breed consultants, as well as industry organisations such as MLA encourage producers to set budgets on the purchase price of bulls based on the Index value most appropriate to individual enterprises.
This method, outlined in a previous Beef Central article, can help set a budget which may be above the sale/breed average, while realistically accounting for the number of calves likely to be sired over the working life of the bull.
While this method is a practical approach to setting budgets, many sales in 2020 and in 2021 have exceeded the budgets and plans of many producers. The competition for specific bulls has seen incredible prices paid.
In these instances, producers then need to reconsider how to spread this cost across the business in order to justify these prices.
At the conclusion of a sale, particularly where new average price records have been set, the successful purchaser needs to focus on how to make the investment in genetics pay off.
In general terms, the measurement of this is taken as the cost/calf born. Cost per calf shouldn't only include the purchase costs of the bulls at sale. Over the working life of the bull there are costs associated with feeding, health and annual Breeding Soundness examinations. These costs need to be factored-in and used to adjust the cost it takes to get a calf on the ground.
It is worth noting there is very little difference in these annual costs regardless of how much the bull initially cost at sale.
Bull investment calculator
Professor Jim McGrann of Texas A & M University has developed a bull investment calculator which can be used both to determine these annual running costs and establish a price per cow serviced.
Taking into account weaning percentages, it's possible to compare the impact a more expensive bull may have on a budget: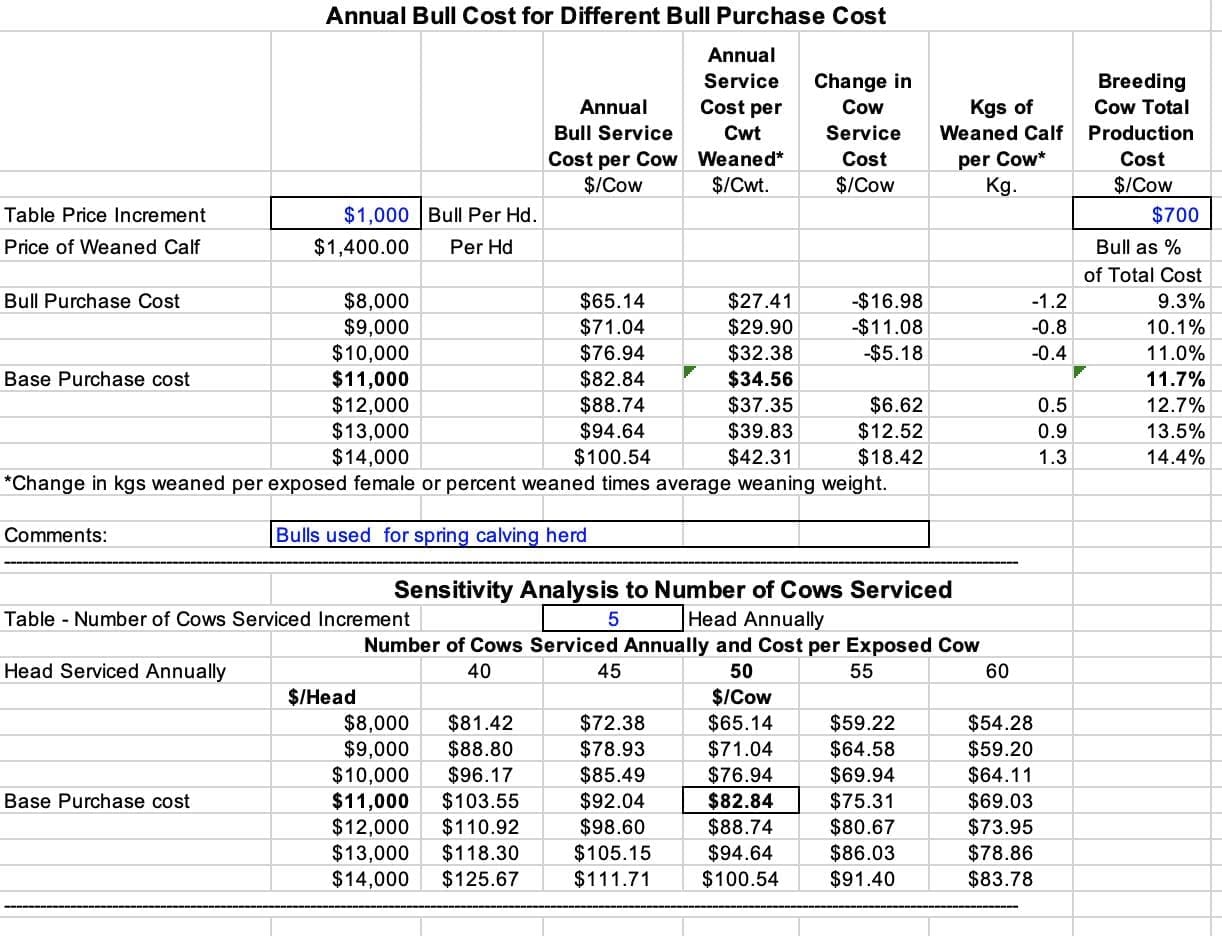 Many people consider the cost of the bull at purchase to be the key point of focus. However working through this analysis with a range of scenarios highlights the purchase price of the bull does not have the degree of impact many producers expect.
Comparing the cost per exposed cow between an $8000 and a $11,000 bull shows a difference of around $17/cow exposed.
However, this $17 can be regained in a number of ways. Firstly there is the improvement in genetic potential, which may see increased weaning weights or in traits with a direct value at sale.
These improvements shouldn't be discounted, but there are also immediate impacts for producers looking to have a lower cost per cow.
The driving factor is the number of cows the bull will be exposed to over a working life. A close look at the sensitivity chart highlights the difference that number makes. If the $8000 bull was exposed to 45 cows annually, as opposed to the assumed 50 cows for the $11,000 animal, the difference in cost is between the two reduces to around $10 per cow exposed.
As a practical message, higher prices can be accommodated if producers are able to manage their bulls to achieve slightly higher mating loads or have a longer working life than the current 3.5 year average.
It is also worth noting that many producers are now considering the opportunity to collect semen from newly purchased bulls for use in Fixed Time AI programs, as a method of increasing this exposure to cows and more widely increasing genetic merit in the breeding herd.
While every producer purchasing bulls should work within a budget, in those occasions where the budget is exceeded though the fierce competition, it's important to think on strategies such as these to offset the cost and make the outlay on genetics be seen as investment, and not just an annual cost.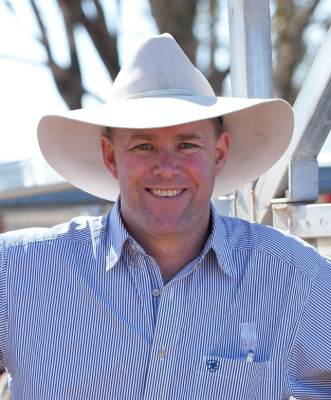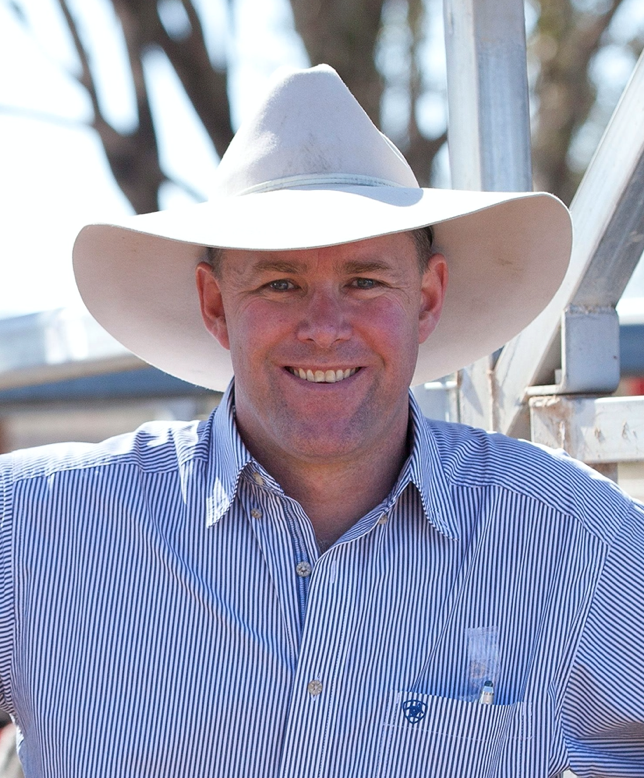 Alastair Rayner is the Principal of RaynerAg, an agricultural advisory service based in NSW.  RaynerAg is affiliated with BJA Stock & Station Agents.  He regularly lists and sell cattle for clients as well attending bull sales to support client purchases.  Alastair provides pre-sale selections and classifications for seedstock producers in NSW, Qld and Victoria.  He can be contacted here or through his website www.raynerag.com.au