Location: Bowenville, Qld
Operating capacity: 17,500 head
Turnover 2014: 44,000 head
2003 Top 25 ranking: 19 (7200 head capacity).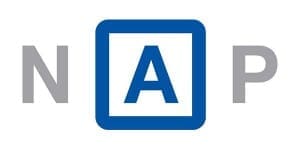 WHILE the vertical integration strategy is commonplace among corporate-scale northern cattle producers today, the North Australian Pastoral Company was the first to explore an extension into feedlot operations when it bought Wainui, near Bowenville on Queensland's Darling Downs, in 1985.
The site itself is steeped in feedlot industry history, being identified in the recent publication, "Grainfed: the history of the Australian feedlot Industry" as one of the first feedlots in the country. It operated as early as 1957 feeding mobs of 2000 Shorthorn bullocks bred on Australian Estates' (later CSR's) extensive northern breeding properties.
NAPCo's purchase of Wainui in 1985 was primary as a drought mitigation tool, but it wasn't long before the value of providing a reliable finishing system to add weight to cattle year-round became apparent. By about 1991, the feedlot was fully integrated into the company's supply chain model.
Since then, Wainui has been developed by NAPCo into one of Australia's most modern and efficient feedlots.
It grew from its initial size of around 3500 head to 7200 head in 1996. In 2012, the site underwent another major expansion and redevelopment, doubling in capacity again from 7200 to 14,240 SCU.
The current balance between export and domestic-weight cattle means the feedlot has a current operating capacity around 17,500 head.
Steamflaking/milling capacity was doubled at the same time, with the installation of two 24×48 inch R&R mills, and associated milling and commodity infrastructure. On a white grains diet – which the entire industry seems to be moving towards on a more permanent basis – it means that current milling capacity is still well above current feedlot built capacity.
That may be useful, as recent relaxations to Queensland state government regulation around feedlot licenses means there are prospects ahead to extend current capacity further.
Cattle on feed are predominantly company-bred composites from NAPCo's northern breeding properties, plus some bought cattle as opportunities and seasons allow. The programs are a mix of 100-day and domestic 60-70 day programs.
NAPCo currently holds a Woolworths supermarket supply contract, which can range from three to four B-doubles a week, plus some other domestic cattle sold onto the spot market.
The 100-day cattle, about 60pc of overall numbers, are primarily directed through JBS Dinmore and Beef City.
Some lines of company-bred weaner heifers were also grown-out and fed at the yard last year, as part of a drought response. Those young cattle occupied pens for about 250 days, which had some impact on last year's annual cattle throughput, despite the high level of occupancy throughout the year. Cattle throughput last year was about 44,000 head, down from 55,000 head the year before.
The Wainui aggregation includes an irrigation and dry-land farm, where grain and silage is produced for feedlot use.
A 5000ha dryland and irrigated farming enterprise surrounds the feedlot, contributing heavily to silage and hay requirements.
This feature is brought to you by Lallemand Animal Nutrition.
Click here to return to Top 25 Lotfeeders table.
Click here to return to Top 25 Lotfeeders introductory article.