Location: Quirindi, NSW
Capacity: 20,000 head
2014 cattle turnover: 55,000 head
2003 Top 25 position: 5 (Killara and Charlton combined).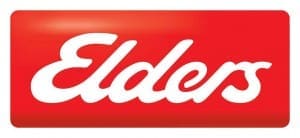 WHILE Elders' overall feedlot business has changed substantially over the past seven months following the sale of Charlton to Teys Australia last July, its remaining Killara feedyard continues to be fundamentally important to the broader Elders agribusiness.
Elders chief executive Mark Allison said at the time of the Charlton sale that Killara would remain a core part of Elders' business strategy, within its feed and processing division.
"Both from a geographical perspective and other strategic viewpoints within the Elders network, Killara is a critical asset for us," Mr Allison said.
The sale of Charlton (see Beef Central's earlier report here) has understandably pushed Elders down the list a little among the nation's largest lotfeeders, having occupied position 5 back in the 2003 Top 25 assessment, when it had an operating capacity of 40,000 head between both yards.
As portrayed in Jon Condon's recent book, "Grainfed: The history of the Australian Lotfeeding Industry" (click here to access purchase details through ALFA), a feedlot has existed on the Killara site near Quirindi since 1971. Original owners were Japan's Mitsubishi Corp and local farmers, the McInnes Brothers.
It expanded several times, reaching its current 20,000 head capacity in 1993, when steamflaking was introduced.
Elders has been associated with the yard since 1998 and moved to 100 percent ownership in 2010.
Killara is well-positioned on the edge of the Liverpool Plains farming area producing summer and winter grains, cotton and other cash crops. Its proximity to the New England grazing district also leaves it well-positioned for livestock procurement.
Today's stock inventory at Killara includes about 14,500 Elders-owned cattle, with the balance mostly custom-fed Wagyu – about 5000 in number. Despite the Wagyu population, annual throughput last year was still relatively high, at 55,000 head.
At different times in the past, especially when margins narrow, the custom-fed proportion can grow, sometimes closer to 50pc. Custom fed cattle are mainly limited to Wagyu clients.
Focus on long-term customers
The yard's Elders-owned cattle are contracted into a variety of long-term end-user programs, including a Woolworths contract for slaughter at Tamworth (Killara has fed for the supermarket since 1996), a 150-day mid-fed export program into Casino, more mainstream 100-130 day export programs, an EU (non-HGP) program and others.
All this presents some challenges in feedlot management, in feeding for so many different end-points from 70 days to +350 days, in the case of the Wagyu. Some other yards profiled in this Top 25 feature feed nothing but 100-day ox, for example.
Elders feedlots Operations Manager Tony Fitzgerald agreed with Beef Central's assessment that few, other yards cover the spectrum of grainfed cattle that Killara does.
"It's a benefit, and a curse, at the same time," he said.
"It certainly adds complexity to our operations. For example we will do a light trade steer into Cowra, a heavier domestic steer into Woolworths, plus all the variety in the export cattle, out to the Wagyu – and many of them overlap. There's no doubt that there's an increased cost in doing that, as well as the management challenge, but at the same time it insulates us against the fluctuations of different markets," Mr Fitzgerald said.
Apart from the Wagyu programs, the remaining inventories of feeders are pure Bos Taurus and their crosses. Procurement and marketing manager Andrew Talbot can coordinate the intake and output for anything up to 1200 cattle each week.
"We attempt to buy all our cattle from the paddock and utilise the Elders network across our supply area. There's a strong focus on key suppliers, delivering quality lines of pre-conditioned cattle," Mr Talbot said.
Pre-vaccination has positive impact
In recent years Killara has had a big push on pre-vaccinating feeder cattle – a move which is clearly showing positive signs in how cattle perform in the feedlot.
Feeders for the mid-fed 150 day programs are straight Angus, while generic 100-day cattle can range into broken-baldies or other British breeds and their crosses. The feedlot only rarely feeds any indicus-influenced cattle these days, with perhaps the occasional pen of Santas that still allow compliance with customers MSA requirements.
Purchased feeder cattle are sourced from a wide footprint of Eastern Australia, extending at different times north into Queensland and south as far as Victoria. Killara was active at the recent weaner sales in Hamilton, Vic.
With the Elders company again pushing back into a healthier financial position, the feedlot is undergoing a capital works program, including new rolling-plant (feed trucks) and other upgrade work.
Killara has also picked up some significant accolades in recent years, including the Woolworths Supplier of the Year award in 2012, and the internal Elders Team of the Year award in January.
Following recent Elders internal restructures, the old Elders Meat and Livestock Trading division, which encompassed the feedlots, the live exports out of Darwin and meat sales, has now been divided. Killara now operates under the Elders Feed & Processing division flag, incorporating the Australian and Indonesian feedlot operations, and the Elders Fine Foods export and domestic meat trading company, which currently exports about 50 tonnes of beef a month into China, plus the EU, Japan, the Middle East and the US.
This feature is brought to you by Lallemand Animal Nutrition.
Click here to return to Top 25 Lotfeeders table.
Click here to return to Top 25 Lotfeeders introductory article.