Locations: Aronui feedlot, Dalby Qld; Goonoo feedlot, Comet Qld
Capacity: 35,000 SCU
2015 Top 25 position: 5; 2003 position: 4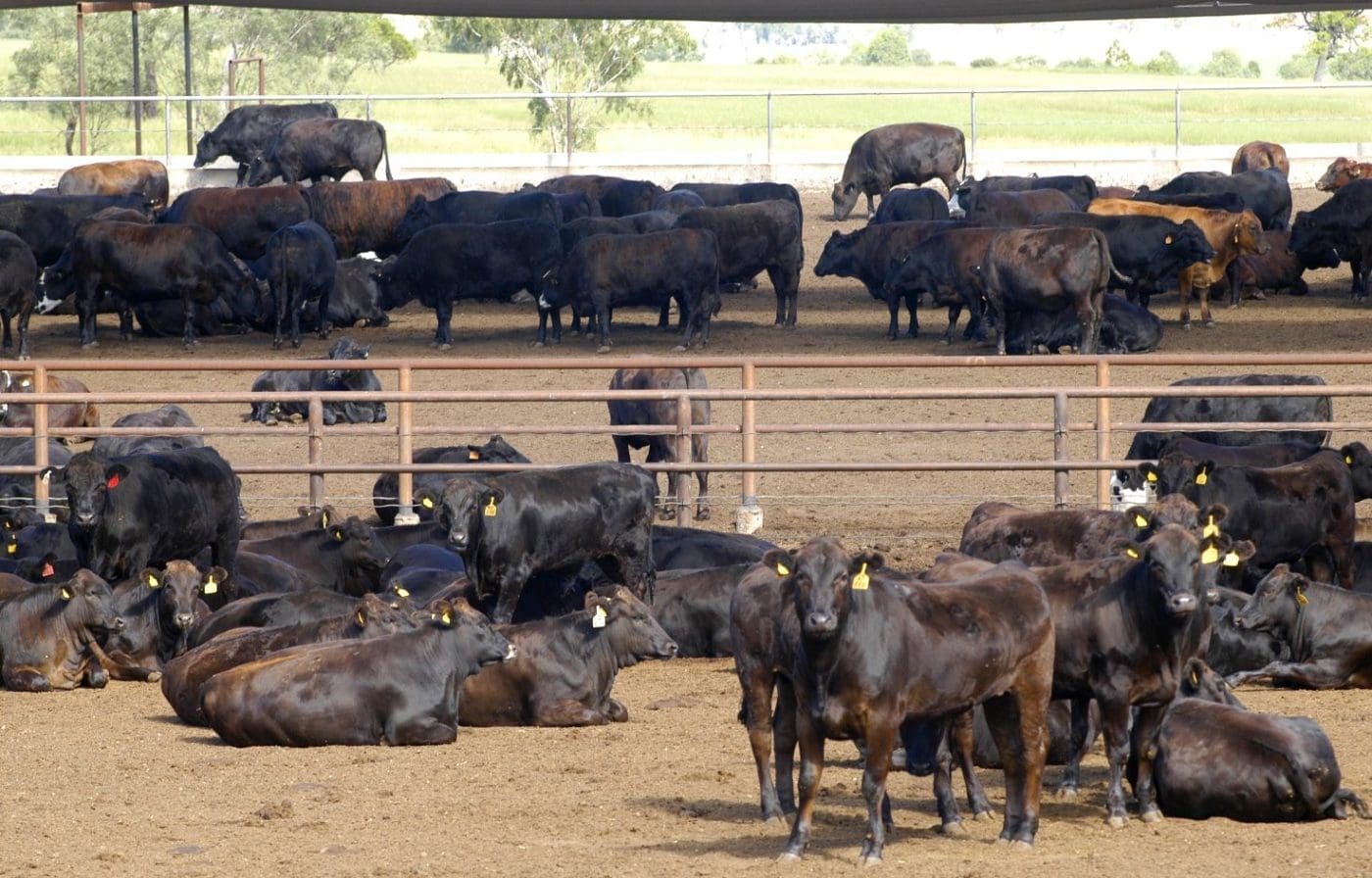 UNLIKE many of the other stakeholders on our Top 25 list this year, the Australian Agricultural Co's capacity is largely unchanged from our previous Top 25 report back in 2015, and the previous Top 25 reported back in 2003.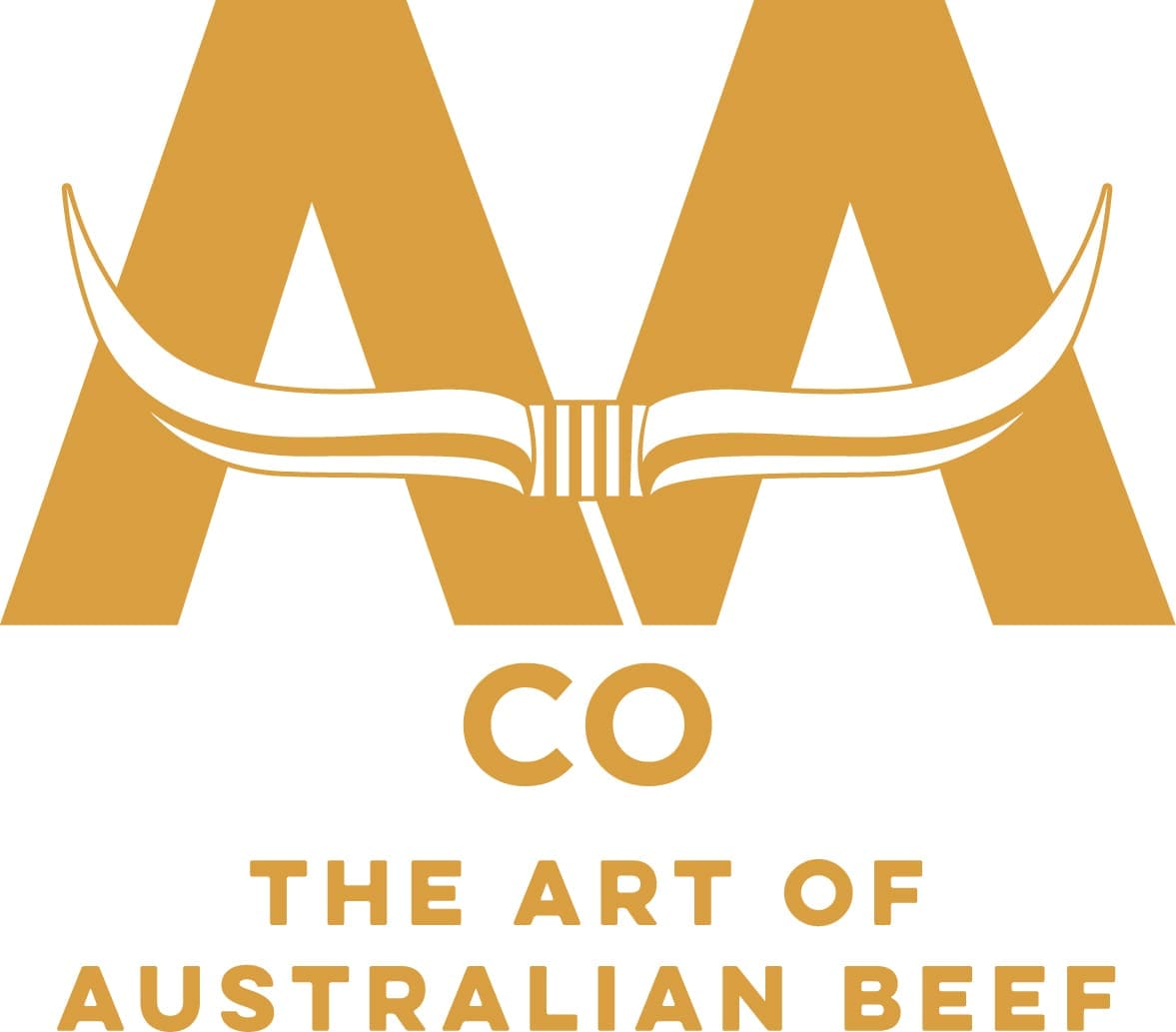 Consequently others which have continued to expand have pushed AA Co a little further down the list this time.
However the company is now at full feeding capacity across its yards, and last year signalled the possibility of expansion in some form (see details below).
Heavy exposure to lotfeeding through the company's large, efficient feedlots is of fundamental importance to AA Co's branded beef supply chains, with the stated aim of producing 'Highest quality beef, at scale'
The company is currently feeding around 17,500 head at its Goonoo feedlot near Comet in Central Queensland and another 17,500 at Aronui, near Bell on Queensland's Darling Downs.
Like some other large lotfeeders on this list, AA Co has some additional intensive bunk-feeding operations close to its feedlots, but these are more for backgrounding/pre-conditioning purposes, and are not part of official NFAS accredited grainfed operations. We've elected to omit cattle like these from statistics on this list. In AA Co's case, these cattle account for close to another 10,000 head.
While capacity has not changed recently at either of AA Co's feedyards, a significant amount of capex work has been undertaken since 2016, including more shade provision, new out-loading ramps, new processing facilities and new despatch facilities at Aronui and new office/admin facilities, new roadtrain-length weighbridge and new tempering silos at Goonoo.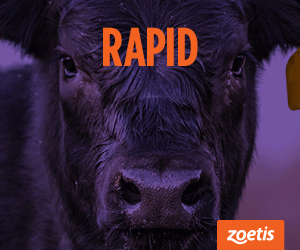 AA Co has had a long connection with grainfed beef production, establishing its Goonoo feedlot near Comet in Central Queensland way back in 1991.
The company's second feedlot, Aronui, near Bell on Queensland's Darling Downs was bought from industry pioneer, Dugald Cameron in 2002.
As one of the first wave of feedlots in Australia, including feeding some of the first Wagyu crossbreds in the country in the early 1990s, Aronui is comprehensively covered in the industry history book, "Grainfed: The history of the Australian lotfeeding industry." Click here to access purchase details.
Swing to Wagyu slows feedlot turnover
Because AA Co's company-owned feed yards now feed Wagyu exclusively, annual turnover of cattle is lower than some similarly-sized yards feeding for shorter periods.
The two yards account for an estimated turnover of about 35,000 head each year, with F1 Wagyu typically fed around 300 days, and Fullbloods up to 500 days. Back in 2003, feeding a combination of 70-day domestic and 100-day export cattle, the yards accounted for 112,000 head per year, representing 32,400t of beef, carcase weight.
The company's premium Wagyu programs like Wylarah, Westholme and Darling Downs focussing on high marbling scores have been part of AA Co's branded beef strategy for many years. Despite having fed Wagyu for 20 years or more, the company aims for year-on-year improvement in marbling performance and consistency, through a combination of genetics, management and feeding.
"The genetics in our Westholme herd are already some of the best to ever come out of Japan, but our scientists have been able to improve the genetics by breeding for quality traits," Mr Harris said.
"Our poll Wagyu program is growing each year, but we're not in a position to provide enough data around performance as yet."
Cattle supply
Where once AA Co bought large numbers of feeder cattle from other breeders for its 100-day and Wagyu feeding programs, today the vast majority of cattle on feed are internally bred. The intention is to have 100pc of cattle in feedlots being Wagyu that have moved through AA Co's own breeding/growing supply chain.
Similarly, whereas the company back in 2015 was feeding cattle at up to six additional custom-feedyards (mostly 100-day cattle) other than Aronui and Goonoo, today, all company owned cattle are fed within its own feedlot facilities.
There have also been significant changes in the backgrounding part of the business over the past seven years since the last survey.
AA Co has increased its Central Queensland footprint for backgrounding on buffel grass, and developed infrastructure to allow backgrounding on its northern holdings  as well. These are less intensive feeding programs so the company can keep cattle on a rising plane of nutrition during dry times.
Much better seasons since 2020 have also delivered the opportunity to increase backgrounding activities, helping to improve feeder entry weights.
Currently AA Co gets is Wagyu slaughter requirements carried out at two Queensland service kill providers' facilities – Stanbroke Beef near Grantham and JBS Beef City near Toowoomba.
Expansion in some form?
In July last year during the company's annual general meeting in Brisbane, AA Co chairman Don McGauchie flagged prospects for some form of expansion in the company's feedlot operations.
Questioned by a shareholder about dividend prospects, Mr McGauchie gave examples of some substantial capital investments needed to maintain and grow efficiency in the business.
"We have very significant investments we need to make," Mr McGauchie said.
"We have capital to deploy in key areas for growth which includes development on our properties," he said. "The opportunity is there to improve the assets in a range of ways, including provision of more waters and fencing, and development of water assets we hold in the north – in addition to feedlot capacity, which will require some upgrading as well."
An asparagopsis methane inhibiting feed additive trial conducted earlier using AA Co feeders is now completed, and results are currently being analysed. Outcomes should be available sometime mid-year, the company told us.
Company managing director David Harris is intimately acquainted with the company's lotfeeding operations, having earlier in his career managed large commercial yards, both for AA Co and others. Aronui feedlot manager is Mitchell Elliot, while Simon Kensit manages Goonoo.
Strong female presence
Like all entries on this list, AA Co has a solid representation of females within its permanent staff. While the feedlot division is not reported separately, across the entire company supply chain around 40pc of staff are female, with a wide mix of ages across the board.
"We think agriculture and the beef industry has strong career pathways and opportunities, and we do what we can to foster and support diversity across our business," Mr Harris said.
'Highest quality beef, at scale'
A key strategic focus at AA Co was delivering the full potential from the company's premium beef brands, he said.
"Our customers across Australia and around the world expect consistently high quality and highly marbled Wagyu. AA Co's brands have that reputation, and our intensive feedlot operations are a key step in delivering on this."
"Our cattle are fed on a proprietary grain mix, much of which we grow ourselves. This time in the feedlot complements our pastoral operations, and together allow us to produce the highest quality beef, at scale."
Click here to return to Top 25 Lotfeeders table.
Click here to access all Top 25 Lotfeeders articles, as they appear in coming weeks
Feature proudly presented by Zoetis Australia and its products, BOVI-SHIELD MH-ONE, RHINOGARD and SYNOVEX