Locations: Maydan feedlot, Warwick Qld; Gunnee feedlot, Delungra NSW
One-time capacity: 22,800 SCU
2015 Top 25 position: n/a      2003 position: n/a
MINING magnate Gina Rinehart's rapid ascent as one of Australia's largest beef producers has fuelled her pastoral arm, Hancock Agriculture's arrival on Beef Central's Top 25 Lotfeeders list for the first time this year.
Driven by a series of property and herd acquisitions plus natural herd expansion across eastern Australia over the past seven years, Ms Rinehart is now one of the world's largest Wagyu cattle producers.
As part of her quest to vertically integrate through the Wagyu branded beef supply chain, Hancock Ag in 2017 purchased Maydan feedlot near Warwick in southern Queensland.
Original owner Geoff Willett had established Maydan as one of the nation's first 'specialist' Wagyu feeding sites in the 1990s, custom-feeding for a range of large clients. Maydan is licensed for 8800 Standard Cattle Units.
A year later Ms Rinehart added the Gunnee Feedlot near Delungra in northern NSW to her intensive feeding assets. The deal followed the purchase of the enormous 18,000ha Sundown Valley backgrounding aggregation near Kingstown, west of Armidale.
Both assets were purchased from Neil Statham and family's Sundown Pastoral Co. Gunnee, which was formerly part-owned by Mort & Co, has a rated capacity at 14,000 SCU.
Hancock Ag in fact owns a third NFAS-accredited 5000 head feedlot/live export yard at Liveringa Station in the WA Kimberley, which may undergo expansion some time soon. Given its live export application, rather than for grainfed production feeding, Liveringa was not considered for this report.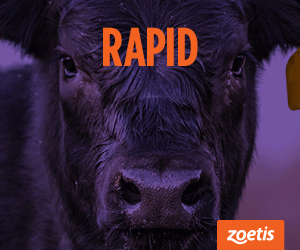 Apart from a few 'top-up' cattle bought to fill gaps in the production cycle, both Gunnee and Maydan exclusively feed cattle bred within the Hancock/Kidman network.
Maydan more or less exclusively feeds Fullblood Wagyu, and arguably has the longest average days-on-feed of any of the larger Australian lotfeeders listed in this survey, averaging just over 500 days across all cattle in the yard.
In fact it is very hard to find any other large feedyard in Australia exclusively feeding Fullblood Wagyu. Most tend to feed combinations of Wagyu F1s and Fullbloods, and longfed/midfed Angus.
The second Gunnee feedlot site feeds a combination of Fullbloods and F1 Wagyu, representing about 40pc of cattle on feed at the site, and the remainder conventional 120-day composite or Santa type cattle for sister company Kidman.
The Gunnee yard in our previous 2015 Top 25 report was included under Mort & Co's stable of yards.
Breeding, genetics
Most of the feeder steers and heifers bred by Hancock Ag carry elite Wagyu genetics tracing back to the Green Hills Wagyu herd, or genetics bought earlier from industry pioneers David Blackmore and Wally Rea. They are bred on properties in safer rainfall areas around the New England, Dubbo or Roma acquired by Hancock Ag over the past five or six years.
Most feeders are backgrounded on Sundown, with the majority of finished cattle processed at nearby John Dee export beef plant at Warwick, from where they find their way into Hancock's 2GR and other high-quality brand programs.     .
It's taken a relentless growth phase for the Hancock Wagyu breeding herd as new land assets have been added, but the business currently accounts for around 7000-8000 feeders a year.
A smaller, but expanding Hancock Fullblood Wagyu breeding business is emerging in Western Australia's southwest, which will eventually produce about 1000 feeders a year. Whether those cattle are sent east for lotfeeding and processing, or managed locally in the west, is yet to be determined.
Once the current breeding program is fully-functional, within five years the business expects to produce between 12,000 and 15,000 Fullblood Wagyu feeder cattle annually. Some say that will make it the single largest Fullblood herd in the world.
Breeding/backgrounding capacity
In 2017 Hancock Ag bought a portfolio of three quality improved scrub country properties in the Roma and Mitchell districts in western Queensland, totalling around 21,000ha, plus between 6000 to 7000 Wagyu cows and calves from prominent Wagyu breeder Wally Rea.
Last year the company added substantially to its cattle backgrounding capacity with the purchase of Warra Warra, a large irrigated and dryland cropping/grazing property on Queensland's western Darling Downs.
In October Hancock outlaid a reported $150 million purchasing three irrigated cropping properties in the Wee Waa region of NSW, totalling 6900ha. The company will use this aggregation to grow fodder crops to support its Wagyu cattle operations in NSW and southern Queensland, in addition to the aggregation's primary purpose for cropping.
It is believed the aggregation will further shore-up Hancock Ag's supply of fodder during times of drought. Of the total land area, about 4300ha is developed to irrigation.
Further expansion prospects
Given the continuing growth trajectory on the Hancock Ag Wagyu herd, and the extremely long days-on-feed involved in Fullblood Wagyu programs, there will come a point where the company either has to move into custom-feeding to supplement operations in its own feedyards, expand existing yards, or buy or develop another site.
While Maydan's location rules out any further expansion in capacity at that site, Gunnee has potential to expand significantly, but the company has no immediate plans at this stage.
The company also holds a small feedlot license at its recently-acquired Warra backgrounding and cropping property on the western Darling Downs, but that site has not been ear-marked for developed at this stage.
Feeding performance
Feeding 100pc Fullblood high-performance Wagyu at its Maydan yard, Hancock has high expectations on marbling performance coming out of its 500-day fed cattle.
Across the large numbers being produced, average marbling scores are now above marbling score 8. That reflects both genetics and feeding practises, and the broader industry knowledge that has been accumulated over the past 20 years in how to feed Wagyu cattle.
Upgrades and development
Considerable expenditure has been directed into improved milling infrastructure and provision of shade at both Maydan and Gunnee yards since their purchase.
Relying on white grains only, both yards use upgraded tempering grain processing systems instead of steamflaking. Tempering capital costs and running costs (mostly energy) are said to be a fraction of those for steamflaking, apart from the specialised expertise needed to properly run an efficient steamflaking system.
Across the entire Hancock Ag business, females now represent 40pc of all staff numbers, following a similar trend across all yards in this feature.
Managing the feedyards are two very experienced operators – Mark Byrne has managed the Gunnee yard for 20 years plus, and Jamie Raven now manages Maydan, having previously managed or worked at Aronui, Sandalwood, Goonoo and Kerwee yards in Queensland.
Hancock is currently setting up an asparagopsis seaweed feed additive trial for methane inhibition on feedlot cattle.
Click here to return to Top 25 Lotfeeders table.
Click here to access all Top 25 Lotfeeders articles, as they appear in coming weeks
Feature proudly presented by Zoetis Australia and its products, BOVI-SHIELD MH-ONE, RHINOGARD and SYNOVEX