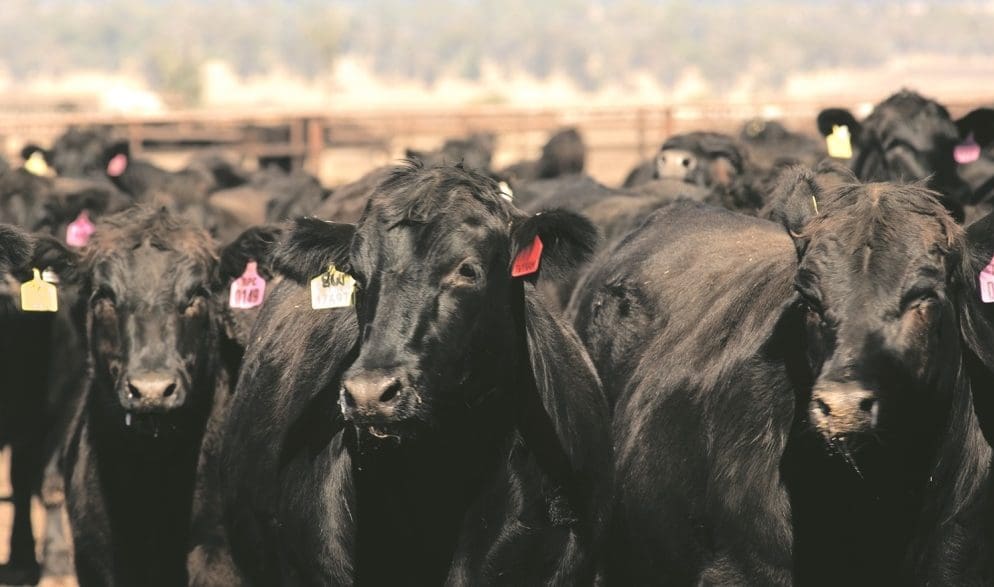 WITH just the top four entries yet to be revealed, Beef Central's Top 25 Lotfeeders report is now within sight of the finish line, making it worth pausing briefly to look at some of the statistics and trends we've unearthed.
Our survey shows total feeding capacity among the 25 largest lotfeeders in the country is currently around 920,000 head – almost one third higher than Beef Central's previous Top 25 report published eight years ago (636,000 head).
This year's Top 25 account for about 62 percent of the industry's entire feeding capacity, based on December's quarterly industry survey result (capacity 1.532 million). That percentage is not greatly changed from 2015, and is much the same as a Top 25 report published in MLA's Feedback magazine 20 years ago, back in 2003 (more details below). That year, the Top 25 accounted for capacity of 542,000 head. The overall industry capacity at the end of 2003 was 904,000 head, meaning the top 25 back then represented around 60pc of the industry total.
It is interesting to note that back in 2003 it took just 4500 cattle on feed for an operator to make that year's Top 25 list. In 2015 that grew to 9500 head; while this year the figure is about 17,000 – just to make the list.
For the first time this year, entries came from all five mainland states. Among the 43 feedlots owned by the Top 25 members, 27 are in Queensland; 10 are in NSW, three in South Australia, two in Victoria, and one in Western Australia. Eight years ago, the Darling Downs/Northern NSW region was more dominant.
Key trends
Here's quick summary of some of the key trends we've picked while compiling this year's Top 25 Lotfeeders:
The big get bigger.
The overwhelming trend we've seen this year is expansion at existing feedlots, rather than new ones being built. Most of the yards on the list have been operating at least 15-20 years, and some a lot longer than that. Of the 42 separate feedyards represented on this year's Top 25 list (some owners operate multiple yards), at least 20 have recently completed, or are in the middle of major expansion projects. Another six or seven have expansion projects on the drawing board, but have not yet started shifting dirt. Those projects still in design and approval stage were not included in this year's statistics.
Expanding into an additional yard.
A second clear trend is the tendency for an owner to invest in a second, or sometimes third yard to lift capacity. In some cases these are spread across different geographic regions, but in others, the additional yards may be only 30-40km away.
Water access or environmental management issues at the original yard were often raised as reasons to secure a second facility. A popular trend in purchase was to seek a smaller yard with a large, undeveloped license, with adequate water.
Custom feeding in decline.
It is clear that custom feeding for outside clients is not as widely practised by the Top 25 as it was in our last report, eight years ago. Big yards like Sandalwood, Myola and Grassdale that previous were heavily reliant on feeding others' cattle now do little or no custom-feeding. A far greater percentage of cattle on feed are now pre-committed to branded beef programs – there's fewer 'non-committed' cattle being fed.
A concentration of yards around 20,000 head.
There was a clear concentration of yards around 20,000 head in operating size. Below that, numbers fell away quite significantly, our survey work showed (more than 40 yards were contacted while compiling the data). We suspect the reason for that consolidation is happening for two reasons: a tipping-point in economies of scale, and capital outlay, which beyond 20K gets very expensive.
Average days on feed blows out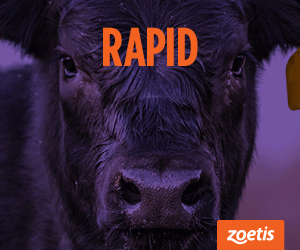 Average days on feed has grown substantially since our previous 2015 survey. Some yards on this year's list have doubled their average days on feed, others tripled. Wagyu (see comments below) has been a big factor in that, but there's also more midfed (180-220 days) feeding going on, in the quest for superior meat quality. Domestic feeding 60-70 days is relatively less, in percentage terms as the industry expansion in capacity has occurred. A number of stakeholders on this year's list have in fact abandoned large supermarket supply contracts in favour of much longer feeding programs.
Allied Beef principal James Maclean (see Allied Beef's Top 25 entry here) says days on feed has grown since the 2019-20 drought, when there were more shorter feeding programs being employed just to put some finish on cattle. In Allied's case, DOF has now expanded out to 140 days. Another large NSW lotfeeder said in his state there was now a lot more 150 day cattle on feed than there was 3-4 years ago.
"A lot of feedlots have moved from commodity 100-day or traditional GFYG feeding to midfed program feeding business," he said. "While it was so strong 12 months ago, the branded beef program business has been a little bit overdone, and there's a lot of those cattle in the pipeline, and it hasn't been easy recently in trying to sell that product at a profit," he said.
The Wagyu factor
Clearly, one of the key drivers behind the dramatic expansion being seen across the Top 25 and the broader industry this year is the momentum in Wagyu feeding operations.
We've calculated that as many as 240,000 Wagyu and Wagyu infused cattle are now on feed in Australia – at anywhere from 360 days to 500 days on feed, judging by survey responses. That's taken a huge slice out of the industry's available pen space, while at the same time slowing down cattle turnover dramatically.
Eight years ago, Wagyu feeding was still a 'specialised' niche' within the broader industry, carried out by a few specialists. By our count, around 22-23 yards on this year's list now feed at least some Wagyu, and in many cases, 'a lot', or 'nothing but.'
Why aren't more new feedlots being built?
The simple answer is sheer cost. It is far cheaper to take an existing 20,000 head yard out to 35,000 head if regulations allow, rather than building a new 15,000 head yard @ $2000 or $2500/beast area. Only one yard on our current Top 25 list was less than 10 years old – Twiggy Forest's Koojan Downs in WA.
Investment in grain processing systems, storage, shade and shedding
Yards are not only getting bigger, but better and more sophisticated in their grain processing systems, storage and animal welfare. A lot more yards are now using steam-flaking, although energy cost was often raised as a deterrent. Thirty nine of the 42 yards on this year's list employ extensive shade infrastructure above pens, some already being second or third generation. As discussed earlier in this feature, there is a noticeable rise in the installation of permanent shedding instead of shadecloth, in certain applications.
Has ownership of feedlots changed much?
At the top end of the list, there's been some re-shuffling, but most were on the previous list eight years years ago. Further down, there's been a lot more change. Some have disappeared altogether (either failed to expand, meaning they were pushed off the list by others who have expanded), or bought by other operators.
There's also a number of new operators on the list who did not feed cattle at all in our last survey.
Some other points we noted:
15 of the Top 25 entries this year could be termed 'corporate' owners, with the remaining ten being family-owned operations. The corporate percentage has risen significantly since our 2015 survey.
15 of this year's Top 25 could be regarded as 'vertically integrated' supply chain businesses, either extensive cattle producers aiming to retain their animals further down the supply chain with beef brand programs, or processors/brand managers seeking to secure supply for their export and domestic beef programs.
8 of the Top 25 Lotfeeders (representing 16 separate feedyards) could be described as having direct alignment with processing interests. Most, but not all of those are in the top half of the list.
The business models among the Top 25 entries varied a lot. Some feed virtually nothing but company-bred cattle; others buy all their feeder cattle requirements out of the market; and a few rely more or less entirely on custom feeding, providing a grainfeeding service for others on a contract basis.
23 of the 44 feedlots represented on the list appear to supply just one customer – either internal or external.
What about smaller lotfeeders – do they continue to play a significant part? There's still a population of small lotfeeders (0-1000 head capacity) operating in the industry, quarterly survey statistics show, but their contribution has reduced over the past 20 years. In 2015, smaller lotfeeders represented feeding capacity of 43,000 head; by 2022, the same group had 37,700 capacity. Similarly there has been little real change in capacity in yards 1000-10,000 head. By far the biggest portion in industry growth is in those yards larger than 10,000 head, the survey statistics show.
Is there any evidence of further expansion coming?
A significant proportion of the yards on the list are either underway with expansion, have plans going through approval, or plan to expand again in the next couple of years. Based on discussions for this report, we'd estimate there is at least another 150,000-200,000 in additional capacity to come on stream.
Foreign ownership trends:
Rangers Valley is one of two Japanese-owned entities on our Top 25 lotfeeders list. The other is NH Foods' (formerly Nippon Meat Packers Australia) Whyalla feedlot near Texas (yet to make an appearance on this list).
Other entries on the Top 25 list wholly or partially-owned by offshore interests include Brazil's JBS (outright ownership, five Australian yards); the Teys Australia joint venture (three yards), which includes a 50pc stake held by US-based Cargill; and Korean company Lotte International, which owns the Sandalwood yeard near Dalby.
A large portion of shares in publicly-listed AA Co and privately-owned North Australian Pastoral Co, both featuring on our list, are also held by offshore interests.
Back in 2003 when the original Top 25 was researched (see table below), there were six foreign-owned entities, including the top three entries – Australia Meat Holdings (then owned by US company, Swift, and later to become JBS); Oakey Holdings (Whyalla); and Rockdale Beef near Yanco (owned by Japan's Itoham).
The others were:
Rangers Valley (12)
Cargill Beef Australia, which operated the Jindalee feedlot near Wagga – now part of the Teys/Cargill joint venture (13) and
Twynam Pastoral Co (16).
2003 Top 25
Back in 2003, MLA compiled its last Top 25 Lotfeeders report, which provides a 20-year industry comparison with Beef Central's Top 25 this year.
While the 2003 report has some obvious mistakes – for example it lists Oakey Holdings' Whyalla feedlot as having 75,000 head capacity at the time (this was in fact its licensed capacity, but the yard was built to only 50,000 head or less in 2003)  it still provides some useful comparisons.
Eight or ten names published on the 2003 list (see below) have disappeared from this year's statistics – either because of mergers and acquisitions with other lotfeeders, or failing to expand, pushing them off the bottom of the list as other lotfeeders continued to expand.
Click here to return to Top 25 Lotfeeders table.
Click here to access all Top 25 Lotfeeders articles, as they appear in coming weeks
Feature proudly presented by Zoetis Australia and its products, BOVI-SHIELD MH-ONE, RHINOGARD and SYNOVEX