Locations (2): Vandyke, Springsure Qld; Gunyerwarildi, Warialda NSW.
One time capacity: 16,000 head
2022 cattle turnoff: +30,000 head
2015 Top 25 position: n/a ; 2003 position n/a.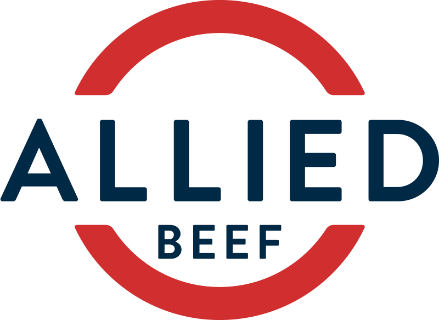 ALONG with Western Australia's Twiggy Forrest, Queensland's Allied Beef is one of the newer arrivals among feedlot owner/operators on our 2023 Top 25 Lotfeeders list, ranking equal twenty-fifth.
Large Toowoomba-based supply chain manager Allied Beef had previously used the services of up to five custom feed yards at a time – or leased entire feedyards – before making a direct investment in bricks and mortar in mid-2021.
In quick succession the business purchased two smaller geographically diverse yards: Vandyke feedlot near Springsure Qld, and Gunyerwarildi near Warialda in northern NSW. Good development potential, together with substantial areas for backgrounding were key attractions at both sites.
Some of the funding for Allied's feedlot acquisitions and development has come via a capital raising from an outside domestic Australian investment source not connected to the beef industry.
Principal James Maclean said both yards were quite underdeveloped for feedlot operations at purchase. The intention is to take Gunyerwarildi from its current capacity of 7000 head to its licensed capacity of 20,000 in a single stage (tenders are currently out for the work), while Vandyke has already completed expansion to its current licensed capacity of 9000 head.
While the large majority of cattle on feed at both yards are company-owned, Allied is receptive to custom-feeding inquiries, and currently has small numbers on feed for clients. The company sees its smaller operational scale as being an advantage in offering greater flexibility for custom-feeding clients.
Allied's separate private cattle marketing business also markets both grain and grassfed cattle and feeder/backgrounder cattle for outside clients – regardless of whether they are fed in the two company yards.
Both yards feed a wide range of categories from domestic yearling 70-day to 100-day, midfed and longfed Wagyu programs. Midfed Angus type cattle are fed mostly in NSW. The majority of cattle on feed are already committed to contracts, rather than being spot cattle looking for a home.
In addition to operations in its own yards, Allied Beef continues to use custom feeding services, at a smaller scale, in another yard or two.
Consistency, security
Allied Beef managing director James Maclean told Beef Central the move from leasing and custom feeding to ownership of feedlot assets was about delivering more consistent performance, and building capacity and efficiency.
"Leasing limited our ability to make improvements in terms of upgrading the facilities we operated to improve productivity and efficiencies, so it was a logical step for us to move into ownership," Mr Maclean said.
"Leasing served its purpose in supplying our customers, but it did not give us longevity or security once the lease term came to an end – or the real ability to improve systems and processes."
"And trying to fill orders with our feeder cattle located in four or five different locations could be challenging," he said.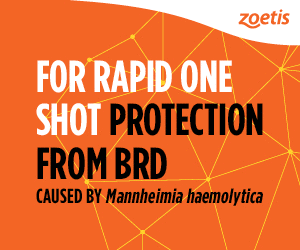 Both the CQ and NSW feedlot sites have substantial surrounding areas for backgrounding, fodder and grain production, offering improved feeding efficiency and animal health outcomes. Van Dyke has capacity to background around 1000 head at a time, and Gunyerwarildi up to 3000.
Bought with about 2500ha of surrounding cropping and backgrounding country, Van Dyke uses around 500ha for silage and hay production, with the balance used for backgrounding.
Allied has installed a new feedmill and improved grain tempering capacity as part of the Van Dyke expansion.
Covering some 6100ha (15,000ac) Gunyerwarildi was developed by Ceres Agriculture from 2003, and prior to that, Twynam Agriculture. Ceres saw some of its assets including Gunyerwarildi go on the market after going into administration in 2019.
The feedyard employs two modern steam flakers, with capacity to process large quantities of grain, some of which is grown on site. The yard has shade cover in all pens.
Van Dyke's feeder cattle requirements are supplied mostly from the immediate Central Queensland region plus areas north and west, while Gunyerwarildi is supplied from the northern NSW region, southern Queensland and southern parts of NSW and Victoria.
Management team
Managing the Gunyerwarildi yard is Loren Schwartz, while Vandyke is managed by Tyson Kucks, who took up his role two years ago when Allied purchased the yard, having worked previously in management with a large intensive irrigated dairy business in Central NSW. Following a clear feedlot industry trend, both managers are in their early-to-mid 30s, or even younger.
Specialist 'aggregator'
Launched in 2007, Allied Beef had its origins as a specialist aggregator, backgrounder and marketer of feeder and backgrounder cattle to on-sell to established feedlots.
It later diversified into using custom-feeding and leasing yards to produce its own grainfed cattle. At one point the company was leasing both the Vandyke feedlot and the Tallawanta feedlot near Moree in northern NSW.
"We found that after backgrounding and pre-conditioning young cattle properly for better feedlot performance, retained ownership was a better financial outcome than selling well-set-up young cattle to third-party feedlot operators," James Maclean said.
Click here to return to Top 25 Lotfeeders table.
Click here to access all Top 25 Lotfeeders articles, as they appear in coming weeks
Feature proudly presented by Zoetis Australia and its products, BOVI-SHIELD MH-ONE, RHINOGARD and SYNOVEX
Tomorrow: = No 25, Sandalwood feedlot