A 35-year-old Rockhampton man has been charged with cruelty and killing an animal with intent to steal and possessing stolen property.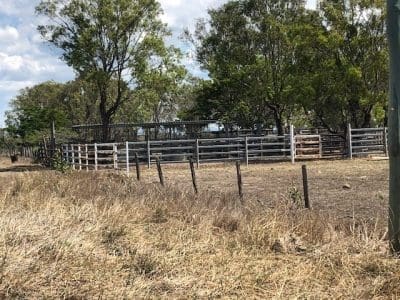 Police will allege the man killed the animal in a cruel manner before butchering the heifer and taking meat from the carcass.
Police will further allege that the man was in possession of property that had been stolen during various break and enters in the area.
"It's very pleasing to be able to identify the person who we believe was responsible for this offence," Detective Senior Constable Benique Howes of MOCS Rural Rockhampton said.
"It could not have been achieved without assistance from the public and it's reassuring that the community feels so strongly about animal cruelty.
"Any reports of animal cruelty are treated very seriously by police."
The man will appear before the Rockhampton Magistrates Court on Wednesday, December 5.
If you have information for police, contact Policelink on 131 444 or provide information using the online form 24hrs per day.
You can report information about crime anonymously to Crime Stoppers, a registered charity and community volunteer organisation, by calling 1800 333 000 or via crimestoppersqld.com.au 24hrs per day.
Source: Queensland Police