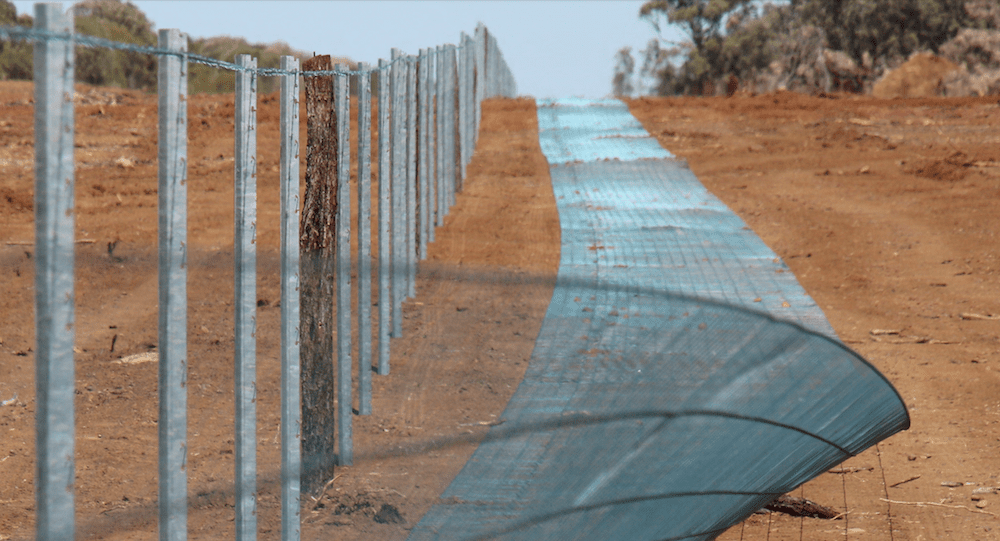 THE economic benefits expected to flow from a large cluster fence project in western Queensland would be the same as creating an additional 62,000 new jobs in the State's capital, according to newly released economic analysis.
The Remote Area Planning and Development Board (RAPAD) today released a comprehensive final report into the state government funded Queensland Feral Pest Initiative, Cluster Fencing Project spanning from March 2016 until April 2018.  
A full copy of the report is available here https://www.rapad.com.au/programs-and-projects/qld-feral-pest-initiative/   
Between the 2011 and 2016 census periods, the RAPAD region has experienced a 14pc decline in population and a 12.5pc decline in jobs.  
The fencing project will bring sheep back to the region, which in turn will create jobs and then bring more families back to live in the area.  
Brisbane based economist with Hall Chadwick, Andrew Perkins, has looked at the program's achievements, and projections over the next decade.
"The population is forecast to rise by 17pc and jobs increase by 7.5pc," Mr Perkins said.
"To illustrate the magnitude of this change, if the same occurred in the Brisbane area in proportional terms, this would equate to an additional 200,000 people and 62,000 new jobs in the state's capital.
RAPAD CEO David Arnold said that now was the time for the Queensland Government to fulfil an election promise made last year to further fund the project. 
"We need to keep this momentum up and get round three rolling out across the region to deliver growth, jobs, and more confidence to the wool industry," he said.
The program's highlights include:
Seventeen clusters representing 87 landholders formed

Almost 1770km of fencing has been erected protecting 855 761 ha from wild dog predation

Private investment of $11.36m equal to 70% of entire project

All clusters have developed property management plans in partnership with Agforce, Invasive Animals CRC and National Wild Dog Action Plan.
In addition to the on-farm development and investment, the fencing program teamed with RAPAD Employment Services Qld (RESQ) to train long term unemployed in fencing skills.  As a result of this, 15 long term unemployed have gained secure employment.
The project's success has been recognised nationally.  The Western Australia Department of Primary Industries and Regional Development sought the guidance and knowledge of RAPAD to develop their own model which was delivered in 2017.
Testimonials provided by wool growers inside clusters are provided in the report and include:
"I only realized in the last few weeks, with some peace of mind, how much time I now have on my hands because I'm not concentrating on chasing dogs.

  

Before fencing every time, I thought I had a spare moment it was taken up with chasing dogs! It takes days! First you have to find when they are, then set the trap etc.

  

It's not a five-minute job.

  

I haven't had a weekend off for years now it looks like I will."

"I knew I would have a more content husband when the fence was up, but it's been a real bonus us having more content sheep as well."

"Fencing was the great distraction people needed in the drought.

  

They could focus positively. Now people are looking 5-10 years down the track, but before the focus was only on the here and now. The massive shift in positivity has been paramount!"
"I'm able to pay someone else part time already. Going forward and being able to have more sheep here will mean a bigger chance of having a person on full time.

  

The fence will allow us more carrying capacity, and we will slowly build up.

  

It means things like three weeks of shearing instead of a week."
"I've got to take my hat off to 

RAPAD

 for making it happen."
Source: RAPAD