Nominations open for safe work award
Applications are now open for the 2014 Feedlot Industry Safe Work Award, to be announced during the industry's biennial BeefEx conference in October. Sponsored by Australian Country Choice, The award aims to recognise, reward, and promote high standards of workplace health and safety across the feedlot and associated industries. The award is open to current ALFA feedlot and associate members, as well as businesses associated with the feedlot industry such as livestock and transport sectors. Now in its second year, the inaugural award was won by Mort & Co's Grassdale feedlot near Dalby, which took out the 'Best solution to an identified workplace health & safety issue' category at BeefWorks last year. This year's award will field entries in two categories:
Best safety management system, the main category, which carries a $1000 prize and trophy, and
Best solution to an identified workplace health and safety issue, which carries a $500 prize and trophy.
Forms to enter one or both categories can be found on the ALFA website, and should be returned by Friday 29. Entries can be forwarded to Madeleine.hamilton@feedlots.com.au or posted to Safe Work Award, ALFA, GPO Box 149, Sydney NSW 2001 More information on this industry award and others can be found online at www.feedlots.com.au
Circus scores $15m court win against animal activists
Animal activist group, the Humane Society of the United States (HSUS) suffered a major financial setback recently, following a marathon court action. After 14 years of litigation, HSUS and its co-defendants settled for US$15.75 million the racketeering lawsuit brought against them by Feld Entertainment, the parent company of the famous Ringling Bros and Barnum & Bailey Circus. Feld discovered the animal rights groups had, among other abuses of the judicial system, paid $190,000 to a former circus employee to be a "paid plaintiff," and then sought to conceal the nature, extent and purpose of the payments during the litigation. "We hope this settlement payment, and the various court decisions that found against these animal rights activists and their attorneys, will deter individuals and organisations from bringing frivolous litigation like this in the future," said Ken Feld, the company's chairman.
Canadian meat packers slow production due to worker shortage
Canadian meat packers are short hundreds of workers, forcing plants to run at well below full capacity, the Canadian Meat Council told a media briefing recently. Plants are operating at 77pc of capacity on average, based on a survey by the council, resulting in more Canadian cattle and pigs being shipped across the border to the US for slaughter. Canada is the world's third-largest pork exporter and seventh-biggest shipper of beef. Despite heavy recruitment programs by packers, not enough Canadians want to work in packing plants that are often located in rural areas and require physically demanding labour, said Ron Davidson, spokesman for the CMC, whose members include Cargill, Maple Leaf Foods, JBS and Olymel. Immigration programs don't provide enough workers either, he said. Processors have instead relied on Canada's temporary foreign worker program to fill jobs, but it has become more difficult in the past year to gain government approval for those workers as well. "We've got plants trying to keep their doors open," Mr Davidson said. Canadian plants already pay workers more than packers in the US, and need the government to ensure they can find enough temporary workers after the national government makes changes to the temporary foreign worker program, he said. Temporary foreign workers have become one of the top issues facing the Canadian government because of stories of foreign workers displacing Canadians at some McDonald's restaurants, complaints from Canadians unable to find jobs, and word of some guest workers being mistreated by their bosses.
Livestock Production Assurance celebrates ten years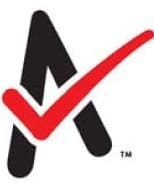 It's been 10 years since Australian livestock producers officially signed up to stand by what they sell through the introduction of the Livestock Production Assurance (LPA) program. And industry is unanimous in its agreement that the program has delivered on its promise to underpin the enviable reputation Australia has for the safe production of red meat. When first introduced in May 2004, LPA was the cause of controversy, LPA advisory committee chair, Kevin Roberts said. The criticism was that it introduced more paperwork for the average farmer. But as it has evolved, LPA has proven its worth many times. It now includes around 200,000 accredited producers. To support producers, LPA has created a suite of resources, covering record-keeping templates, on-farm audits, fact sheets, an LPA information video and a new "test your knowledge" quiz. LPA has developed an LPA educational kit to support a network of educators, trainers, extension teams and industry supporters. It was critical that LPA accredited producers understand their responsibilities under the program and take the necessary actions on-farm to ensure the meat they produce is safe, Mr Roberts said. The LPA program was keen to support people who talk about LPA to producers and service providers, or as part of their own education and training or induction programs. The educational kit to assist educators and trainers includes a four-minute video 'Stand by what you sell', explaining the basics of the LPA program including the five elements producers need to consider in order to meet food safety requirements. The video highlights typical production situations and LPA-compliant solutions.
 Droughtmaster sales go down the Quality Assured route
The recently re-named Droughtmaster Australia breed society has announced the introduction of a new quality assured auction sale concept. Droughtmaster Australia chief executive, Neil Donaldson said under the new scheme, members conducting auction sales where cattle met a set of stringent quality assurance standards would be granted the title of 'Endorsed Sale'. The Endorsed Sales will join Society Sponsored multi-vendor sales, which already abide by a set of quality assurance standards covering veterinary soundness evaluation, semen motility, scrotal measurements, dentition and the breed's Standard of Excellence. "We have an obligation to ensure buyers have a number of avenues from which to purchase bulls which have passed the breed's strict quality assurance standards," Mr Donaldson said. "To that end, Endorsed Sale status will be granted to sales where the vendors have strictly complied with our predetermined quality assurance standards." To make it easier for buyers to recognise the sales which meet Droughtmaster Australia's quality assurance standards, Droughtmaster Endorsed Sales will use a special logo.
 Walmart suppliers commit to sustainability
US supermarket giant Walmart and more than a dozen of its major suppliers have signed commitments to boost the sustainability of the products the retailer sells, including more 'sustainable' agricultural practices and recycling, the global retailer said in a news release. The pledges are part of what Walmart is calling its Sustainable Product Expo, a three-day collaboration to expand the availability of products that 'sustain people and the environment.' The participating suppliers include Cargill and seven other food companies whose efforts are projected to "bring 8 million acres of farmland into sustainable agriculture programs and eliminate 6 million tonnes of GHGs," the release said. Additionally, companies joined with Walmart in a recycling initiative called the Closed Loop Fund, with the goal of making recycling available to all Americans. Working with Cargill, Walmart is developing a small-scale pilot program focused on investigating the best ways to communicate information about farm-to-fork sustainability to consumers. Walmart's goal is to source 15pc of its beef supply with environmental criteria by 2023, according to the release. Walmart also unveiled plans for a 'sustainability store' (accessible via www.walmart.com). The shopping portal will allow customers to easily identify brands that are making efforts to lead sustainability within a category by identifying them with a special icon. The portal is expected to be in place online by the end of 2014.
 Dairy insurance plan aims to limit losses from rising feed costs
A plan in the new US farm law to help dairy farmers limit losses from rising feed costs or falling milk prices may become a model in coming years for other US livestock producers who have resisted similar types of insurance. The plan, called the Margin Protection Program, takes a page from the popular multi-billion-dollar government-backed crop insurance programs for grain, cotton and other crops. In short, MPP will create formulas to insure against loss of 'revenue' rather than actual loss of animals. US cattle and pig producers have traditionally rejected government risk-management schemes because they abhor any idea of government controls. However, in natural disasters, they have accepted federal aid payments. But the thrust of the 1000-page Agricultural Act of 2014, signed into law in February, was to move away from 'direct payments' toward more elaborate insurance coverage. The dairy program aims to convince not just dairy farmers, but all livestock producers they can benefit as crop producers have in the past. "In the past we've had our program tied to the price of milk and only the price of milk. This recognises that it's more important to look at the margin between the price of milk and feed costs," said Chris Galen, of the National Milk Producers Federation. "We've learned the last five years in the entire livestock sector, not just dairy, when feed prices are high and your commodity price is low, whether it's milk, pork, beef or chicken, you can really lose a lot of money in a hurry," Galen said. The US Department of Agriculture is working to launch the program for the country's 47,000 commercial dairy farms by September 1. Margin coverage will be available from $4 to $8 per hundred pounds. As with crop insurance, USDA will pay part of the insurance premiums and underwrite payouts if profit margins fall below targets for two consecutive months.
 White Angus sales now over two days
Guyra based Angus studs, Eastern Plains and Bald Blair have decided to break from tradition by holding their 2014 bull sales a week apart, rather than back-to-back, the same day. Both studs have been expanding their individual herds and growing sale bull numbers, to ensure clients have a greater choice of bulls. Eastern Plains will present 65 bulls this year on Tuesday July 29, while Bald Blair will offer 75 bulls on Tuesday 5 August, both from 1pm.
 Tesco deal boosts Hilton Food Group's volumes
A new agreement with Tesco has helped Hilton Food Group increase its production volumes in the UK, according to its latest interim management statement. The international retail meat packing business, which invested recently in Australia via a controversial joint venture with Woolworths, said the Tesco deal, signed at the end of last year, has resulted in a growth in volumes towards "anticipated levels", although start-up costs were also incurred as a result of the agreement. Reporting on the trading period from 30 December 2013 to date, the business said it had made good progress in Western Europe, although its progress in Ireland remained constrained by local conditions, as expected. Hilton Food Group said it continued to explore opportunities to grow its business in both domestic and overseas markets, and that its financial position remained strong. The company recently announced plans for a second further processing plant in Australia, to be located near Melbourne. The original factory in Western Australia opened in 2012.
Grease is good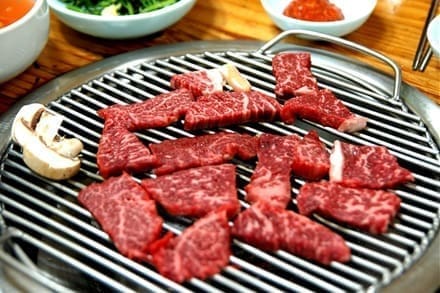 Time Magazine's recent issue has a cover story about why need animal fat in our diets, the article is advertised simply as, "Eat Butter." The article closely mirrors what NAMA keynote speaker Nina Teicholz has outlined in her New York Times bestselling book, The Big Fat Surprise, and, not surprisingly, she is quoted prominently. The accepted wisdom has been that animal fat is bad, but the research does not back this up. Time says: A 2010 meta-analysis – basically a study of other studies – concluded that there was no significant evidence that saturated fat is associated with an increased risk of cardiovascular disease. Those results were echoed by another meta-analysis published in March in the Annals of Internal Medicine that drew on nearly 80 studies involving more than half a million subjects. A team led by Dr Rajiv Chowdhurry, a cardiovascular epidemiologist at Cambridge University, concluded that current evidence does not support low consumption of saturated fats or high consumption of the polyunsaturated fats that are often considered heart healthy. The article is not available online, but readers can watch a five-minute video that Time put together about the subject at http://time.com/2863227/ending-the-war-on-fat/