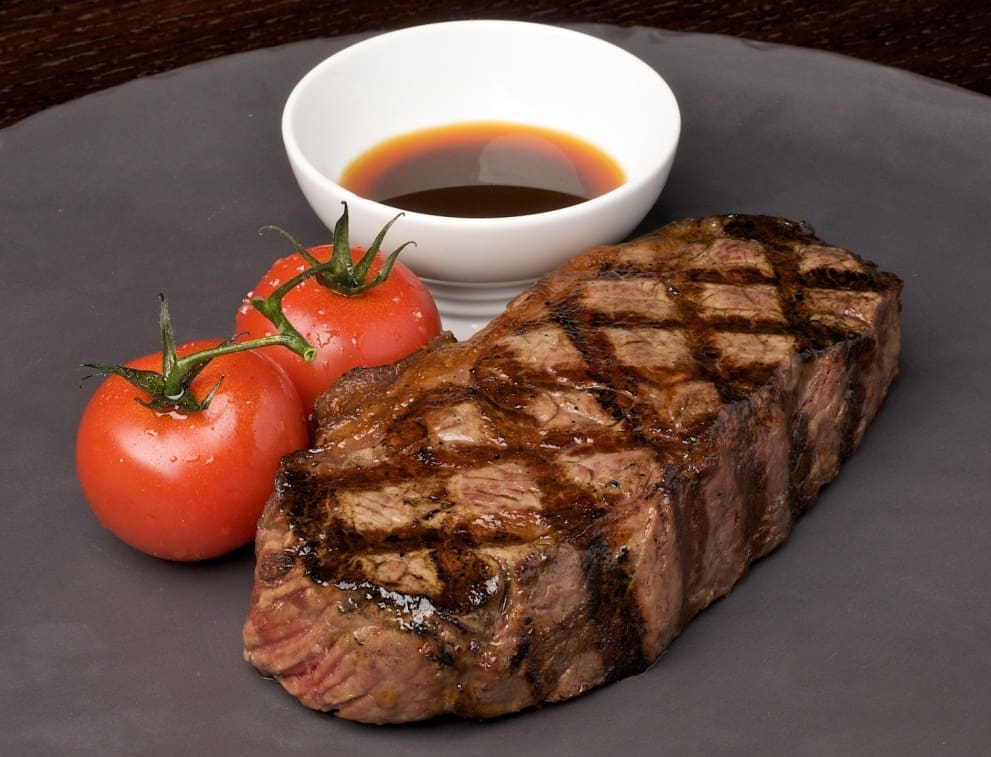 A VICTORIAN business has laid claim to being the first meat supplier in the world to become 100 percent carbon neutral.
Melbourne-based food service meat distribution company Flinders + Co says the emissions from every kilogram of meat it sells are now being offset – with leading restaurants now able to claim the products as 'carbon neutral' on their menus.
High-end food-service customers like Melbourne's famed Vue de Monde and Stokehouse restaurants, as well as quick service group Laneway Greens are already looking to promote the new environmental credentials to diners.

Flinders + Co (which changed its name from Flinders Island Meat in August) said it had launched its new company identity with a simple, but bold vision: 'To cultivate a better food world.'
The carbon neutral certification was achieved after an in-depth analysis by consultants from the Carbon Reduction Institute, looking at the business itself and each main product line that it sells, in order to calculate an accurate total carbon footprint.
The study revealed areas where carbon emissions could be reduced, and where they could not be completely eliminated, a number of carbon projects now provide the offsets required to achieve total neutrality.
Flinders + Co started by reducing its own carbon emissions through inputs like fuel and electricity. It then invested in a number of carbon offset projects to help reduce net emissions to zero.
The business went further, partnering with meat suppliers like Greenhams and Rosedale Ruby to completely offset the supply chain emissions for every kilogram of meat that the company sells.
Processors and supply chain managers like Greenham, which supplies Cape Grim, Robbins Island Wagyu and Bass Strait brands to Flinders + Co, are applying credits from their own on-site carbon offset projects. For example, Greenham has transitioned from burning coal to using a renewable biomass waste product that is extracted from daisy flower farms in Tasmania. This project reduced Greenham's carbon emissions by 90 percent.
Flinders + Co has a suite of other projects underway, including:
Renewable energy: At the start of 2018, the company switched to 100pc renewable energy from Hydro Tasmania, significantly reducing the carbon footprint from its Melbourne facility. This energy is provided from a mixture of renewable sources based in Tasmania, including the Gordon Hydro-electric dam scheme in the state's south west, and wind farms in the North West.
Looking at ways to reduce single-use, fossil fuel derived, non bio-degradable, non-recyclable plastic. In its first stage, Flinders +Co has implemented a corn-starch derived semi bio-degradable and fully-recyclable plastic tray for its retail packing line
Replacing single use cardboard cartons with re-usable crates. The company is partnering with its suppliers and customers to conduct a number of trials to allow a re-usable crate solution to work within the supply chain.
Flinders + Co managing director James Madden started the company with his father David in 2011.
"We want to show that becoming carbon neutral does not need to be some far off goal in the future – it can be achieved now," he said.
"We wanted to be able to one day look back and say that together we made a real difference – for the better."
He suggested the new company vision – 'To cultivate a better food world' – was a bold position to take for a meat company in an industry that was "not exactly garnering a lot of positive attention for either it's environmental, or sustainability credentials at the moment."
"I believe it is our responsibility. Becoming carbon neutral is our first big step in trying to show that even our industry – one that is becoming increasingly maligned for perceived environmental issues – can still make positive change for the future," he said.
Consumer insights provide cues
Flinders + Co's drive to become carbon neutral is based not only in the broader desire to make a positive impact, but also in well-researched consumer insights, the company said.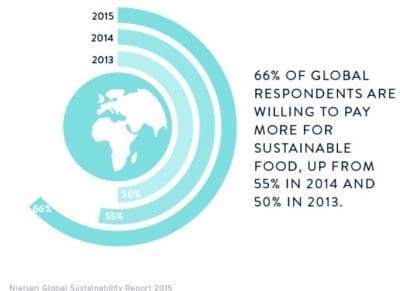 With millennials now representing 50pc of the total workforce, their environmentally conscious purchasing habits were ringing louder in the ears of companies than ever before.
Research by Nielsen* had shown that 66pc of consumers were prepared to pay more for sustainable produce, rising to 75pc for those under 34 years of age. Research from Open Table** found that four out of five Australians said it was important that the food they ate when eating out was ethical and sustainable.
Flinders + Co pointed to last year's statement by Meat & Livestock Australia's managing director Richard Norton, which set a target deadline of 2030 for the entire industry to become carbon neutral.
"This is the right thing, and will place the Australian meat industry in a unique position," James Madden said.
"But there has to be someone who takes that first step. We can lead the way in this space, but I hope we don't stay first for long. It's so important that all of our competitors, suppliers, and even customers jump on board and come along on this journey – and take real action against climate change," he said.
Sources:
*Nielsen Global Sustainability Survey 2016
**Open Table 2017 Sustainable Dining Report