WHILE there have been some reductions evident in certain cuts, the general decline in wholesale beef prices in response to lower cattle values during the final quarter last year is yet to emerge.
That's the view of a number of domestic beef wholesalers across eastern Australia contacted by Beef Central yesterday.
Prices for export-weight slaughter cattle in Queensland generally fell 35-40c/kg during the last quarter last year, and a similar trend was evident in NSW. Grassfed MSA steers across eastern Australia declined 25-40c/kg over the same period.
But as yet, there is no clear reflection of that movement in the price of quality wholesale beef on the domestic market.
One large wholesaler with exposure in the three eastern mainland states said some butt cuts were now significantly cheaper than they were three months ago, but popular higher-value grilling cuts like striploins, cube rolls and rumps had shown no real change.
"Cuts like outside floats, topsides, knuckles and heel muscle that was previously going to the US for manufacturing beef in bigger volume is now a fair bit cheaper, in some cases by as much as $2/kg," the wholesale contact said.
He put that down not to any impact from lower Australian cattle prices, but to reduced demand in the US, as the US's own domestic beef production ramps-up.
"Some of that product, which previously would have gone into a 90-95CL pack for the US, is now being packed as primal cuts, and being diverted onto the domestic market," he said.
"Outside flats on the domestic wholesale market have gone from $7.50/kg two or three months ago to as low as $5.50-$5.80 in the past few weeks. Chuck tenders are being offered as low as $6/kg. Cap-off topsides are showing a similar trend, and forequarter cuts like chuck-rolls have slowed down as well," he said. Typically, a domestic butcher during summer will grind those lean items, producing a good quality lean mince.
The same could not be said for the popular summer grilling cuts, however, which to this point had shown little or no real price movement, despite the lower cattle prices since October.
Smaller (more desirable) MSA grainfed cube rolls are still selling for $26-$28/kg, much the same as prices in November, but are not in abundant supply. Quality rumps currently range from $9-$11/kg depending on size.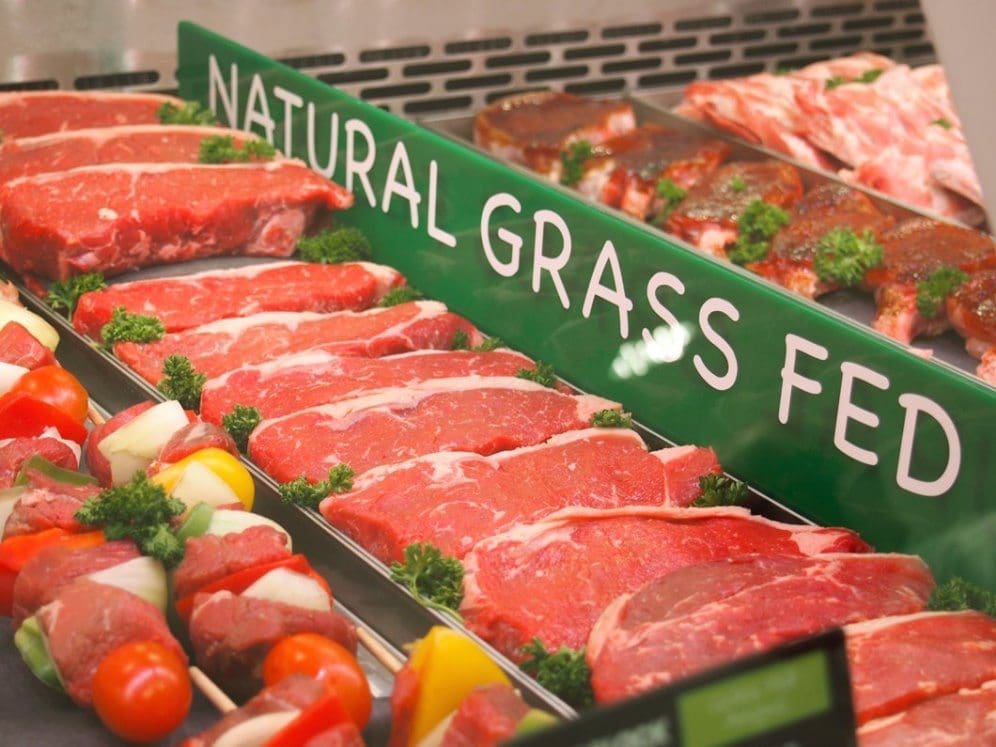 Pre-Christmas price spike did not eventuate
A number of wholesalers spoken to yesterday said the traditional price rise for domestic beef did not eventuate in December, and volume of beef being traded in that period was down from normal.
One put that down to consumer price resistance towards beef, with many householders looking for cheaper summer holiday options.
"There was certainly no frantic beef trade in the week prior to Christmas, as there often has been in the past," he said.
Pack-date issues add pressure
Several contacts raised the issue of 'old meat' currently floating around the wholesale market, with pack dates from September or October.
The popular view as to why stocks built up around October is that processors were anticipating a rising domestic market heading into Christmas/New Year holiday period. Some wholesalers were apparently shorting retail and food service customers during October, in an attempt to build-up stocks of popular barbecue cuts.
"As a result of lower-than expected Christmas demand, a few bigger wholesalers got caught with product, which now has a fair bit of age on it, and is likely to be discounted to shift it," one wholesaler said.
While from a health perspective there is nothing intrinsically wrong with chilled product of that age, it does put more pressure on the owner to find a buyer for it in a short timeframe, and that's often reflected in discounting.
"The reason why product builds up like this is that people get frightened," a wholesaler said.
"Prices did not rise around Christmas, the way they expected, and they tried to hold off, hoping the market would turn around. My view is you take the $10/kg on offer today, even if it is well down on what you expected, because next week it might be $9, and the stored beef continues to get older. It's pressure – sometimes the first loss is the best loss," he said.
Export market has bearing on domestic pricing
As always, domestic wholesale beef price trends will directly reflect export demand and price, but the current climate for meat trade into the 'big three' export markets of the US, Japan and Korea is not particularly strong, with meat trading desks reporting flat demand and price resistance for current Australian offers.
Another large wholesaler with operations in NSW, Queensland and Victoria said January was traditionally a tough month for domestic red meat trade, with many householders having to carefully manage Christmas expenditure and back-to-school costs.
"The extreme heat has also been a factor in meat sales since Christmas," he said. "When temperatures approach or exceed 40 degrees, people lose their appetite, and it chases them inside to the air-conditioning, and away from the barbecue."
"Some butchers are reporting trade in beef back significantly over the past couple of weeks."
He said there was no great volume of the lighter (carcase weight) domestic beef that consumers preferred leading up to the holiday break.
"There was a shortage of the 'pretty' smaller striploins, cubes and rumps, and more of the heavier and larger PR steer and cow-type beef being killed towards the end of last year. Some of that less desirable domestic beef has come down in price a little, but the 'prettier' smaller beef is still up there, because it is competing more directly with the likes of Coles and Woolworths," he said.
Major supermarkets groups continued to wage war over market share by using red meat as a loss-leader, with Coles this week retailing MSA-equivalent T-bones for $21/kg, and lamb legs as low as $7.99/kg.
"Christmas hams this year were a dud for everybody," the wholesaler said. "The supermarkets basically sold them below cost, to get the customer in the door. They led the charge down, and ended up selling hams in the $6.50 to $7/kg range."
Beef Central's contact anticipated that there would be some downwards pressure on wholesale beef prices during the first quarter this year, reflecting the decline in cattle price, greater export competition, and the 'undertow' of competitive pricing for white meats, including chicken and pork.
"Prices for beef have reached the point of consumer resistance," he said. "It's become more of a luxury item than an everyday item for many Australian consumers, and it is impacting on trade – despite what MLA says."
"I can't see processors paying any more for cattle this year. If anything, they will come back, because of the strong and highly competitive international challenge from exporters like the US and Brazil, and the price resistance now clearly being seen among domestic beef consumers."
"In the US grinding beef market, Australian 85CL beef is now worth $1.20/kg less than what it was this time last year, because of the rapid expansion in US beef production, cheap grain, and other factors. The US is now awash with meat. That has to ultimately be reflected in cattle pricing in Australia."
Carcase beef interest
Several wholesalers spoken to yesterday reported a rise in recent inquiries from independent retailers about buying more beef in carcase form, over cartons. While it offered less flexibility than carton meat, during quiet times carcase beef can provide better quality and consistency, especially for more desirable smaller carcases. It also effectively utilises butchery labour during quiet times of year like this.
"Some butchers also claim that fresh-cut carcase meat lasts better in the window. Cryovac carton meat out of a bag presents OK at first, but then the colour and eye appeal starts to diminish," he said.