SHARP price rises for slaughter stock seen during January are already being reflected in asking prices for domestic wholesale beef, an independent butchery sector spokesman says.
The Australian Meat Industry Council's national retail chairman, Brisbane butcher, Ray Kelso, says he has seen rises of 50c/kg to $1/kg on many wholesale beef lines coming into his two stores, since cattle prices started their recent surge.
Many slaughter cattle lines have risen 35-60c/kg since late last year, in response to recent rain, which has checked the big flow of drought cattle seen for most of last year.
As described in Beef Central's Tuesday weekly kill summary, direct consignment cattle prices are now easily at their the highest level, in nominal terms, since records started back in 1996.
That translates into an increase of $100 to $170 on a typical 280kg carcase animal, and processors/wholesalers are now attempting to push that cost on to retail and food service customers, it seems.
Mr Kelso, who operates two busy retail sites in Brisbane northside suburban shopping centres, said especially in the past week, wholesale prices into the back of his shops has definitely risen, in response to cattle markets.
"In the type of product we're buying, it's being seen across the board – forequarter, hindquarter, loin cuts to secondary cuts," Mr Kelso said.
Those rises had been up to $1/kg on some items, but for all butchers, it was hard to simply pass those costs on to customers.
"Rather than simply adjust retail price to match, many butchers will simply monitor what they're selling, move some things around, and perhaps concentrate more on some other products. It's not as simple as just adjusting the window price on those affected items, because you will find price push-back from customers," Mr Kelso said.
Migration to other, cheaper proteins like pork or chicken was a danger, he said.
"The risk with that is, the longer consumers become accustomed to eating more white meats, the harder it is to attract them back the next time there is a beef export downturn, and the domestic market is again put in the position of trying to soak-up the surplus."
Mr Kelso said the beef producing sector, particularly, was 'sympathetic' to that risk, but there was little they could do about it from their position in the supply chain.
"Why MLA is not putting some longer-term marketing strategies in place to build demand for beef on the domestic market is beyond us," he said.
"The whole industry has known that this rising wholesale price situation has been coming for a quite a while. But there's been no discussion about how the industry might go about softening the blow, on the domestic market."
"As soon as it rained, the big cattle sell-off that happened last year was going to make it harder this year, price wise. MLA perhaps should have been putting more marketing effort into responding to this circumstance – moving more to changing consumer focus from price to other values in beef, such as the satisfying eating experience," he said.
The domestic market – the beef industry's largest and most profitable market – had been let down at the expense of chasing export markets, which tended to be seen as 'trendy' and 'the place to be.'
Despite its size, the domestic wholesale market was increasingly being driven by what could be achieved for the same product in international markets, Mr Kelso said.
So was there risk of some butchers responding to the current price jump by lowering their specification on wholesale beef, perhaps moving from YG to cheaper but lesser quality PR cipher?
"It's a decision individual retailers will make," Mr Kelso said.
"If they have to do that, so be it, because they have to try to remain profitable, even if that means offering a lesser quality product. But it's not our preferred position, and we'd hope it does not become widespread. Instead, perhaps it's more about playing with each shop's formula a little – shifting the focus a little to other proteins, or doing more value-added work."
"But the challenge is we currently have beef at the highest price level it's ever been, lamb the same, pork has not come down in price in two years, and chicken's on the way up – so there's nowhere to turn."
Wholesalers see price movements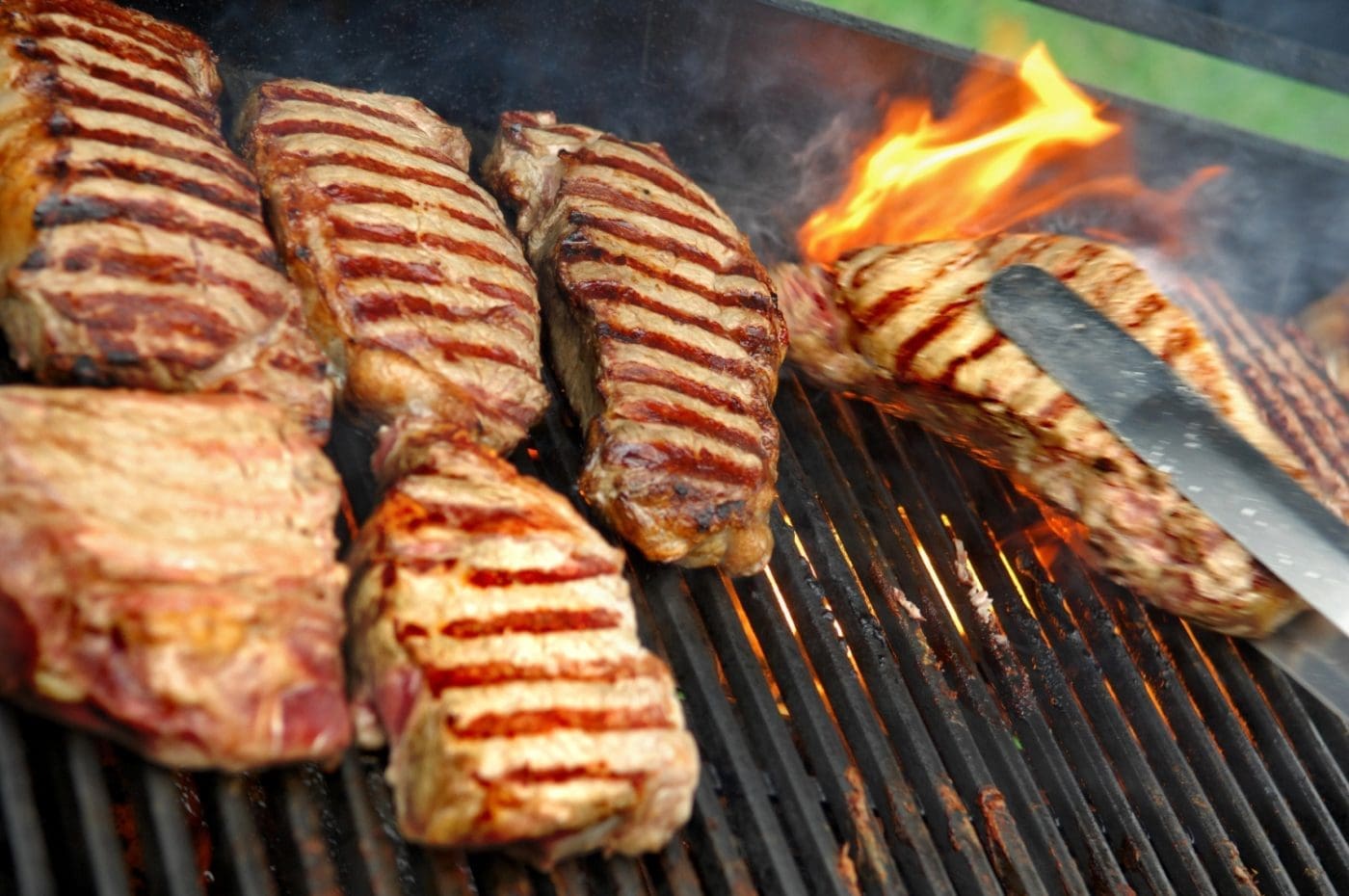 A quick survey among prominent beef wholesalers yesterday, largely confirmed recent market price trends.
"With the normal slow start to kills this year, it's still a bit slow for wholesale meat moving through the system," one wholesaler contact told Beef Central yesterday.
"But while there's been some upwards pressure on prices for some items in recent weeks, it's got to a point already where domestic wholesale prices can't get a lot higher, without consumer pushback," he said.
He suggested that given the margins being enjoyed by processors, there was still 'considerable room to move' for processors, in absorbing some of the current price rises for cattle, without attempting to push all of that on to their wholesale customers.
"There's alternatives for beef out there, and they know it. They can't be stupid about their expectations. I'd expect to see some cheaper lamb after the Australia Day surge, and pork prices are attractive."
While there was still good domestic wholesale demand for grilling meats like strips, cubes and rumps as summer draws to a close, there was a little evidence of some 'old meat' sitting around in cold stores from last year, but that now appeared it have worked its way through the system, the wholesaler said.
"That old product in stock was causing a bit of grief, pricewise, for the fresher meat coming on this year," he said.
"There was certainly a fair stockpile of beef building in cold storage before New Year, because every beef processor in the country was going flat out, right up to Christmas. If anything, wholesale meat was a little cheaper in December than November, because they were killing so hard."
"But that's finished now," he said.
Currently, this wholesaler, who conducts business across the three eastern states, quoted cube roll prices ranging from cows at $9.50/kg, right through to grainfed at $20/kg wholesale.
"It's a big spread, but not unusually so for this time of year. Those little, lighter YG/MSA type carcases are going to be the hardest to buy, and that lighter weight-category YG/MSA meat is only going to get harder to find," he said.
One salvation was that there is still a lot of grainfed cattle coming through the system, both domestic and export weights, due to feedlots running at capacity for most of last year due to drought. "That's helping underpin domestic wholesale prices at the moment," he said.
Other secondary wholesale cuts like topsides, knuckles and outside flats continue to be influenced heavily by pricing in export markets, as they have been for the past 18 months.
"Effectively, it's been export price, minus freight, for many of those items on the domestic market," he said.
Packers shift asking prices
Another prominent wholesaler agreed that there was evidence of packers shifting asking prices to try to soak-up the recent increase in cattle purchase costs.
"Whether the domestic market can pay that money, we're still yet to see," he said.
He suggested a few wholesale players were grabbing a little stock now, and would try to wait a few weeks before coming back into the market. "They're certainly not falling over themselves to buy at the moment," he said. "It's short-term buying, rather than putting beef aside."
"But everybody is pretty much resigned to the fact that April-May will be dear, when the US market kicks."
He said there was a bit of cheaper meat around (including older stock) in the first week or ten days of January, but that had been tidied-up, and cattle prices had forced those wholesale rates higher.
"It's not busy in the retail environment at the moment, and particularly for the portion cutters servicing food service operators, so they have a little stock around them still."
Despite that, some butt cuts had moved upwards by more than $1/kg in the past week, as cattle price impact moved in.
"Many domestic customers just can't afford to pay that. Leaner items like outside flats, knuckles and topsides have all moved sharply upwards in price. Outside flats worth $6.20/kg a fortnight ago are now $7.20. Good cap-off topsides worth $8 a week ago are worth $9.20 today, on the wholesale market."
Big numbers written recently by exporters into the US on that sort of meat had helped underpin those prices. For grilling cuts like strips and cubes, processors had 'tried' to lift the market because of cattle price, but demand had not been there.
One Victorian processor's breakeven on YG and MSA type cattle had shifted from positive $100 a head or a little better on cattle only three weeks ago, back to virtually zero today – despite putting all his wholesale prices up significantly to try to account for the rise in cattle purchase price.
"But exporters are all looking at secondary cuts back into the US again. Other international and domestic buyers are finding it hard to compete," the wholesaler said.