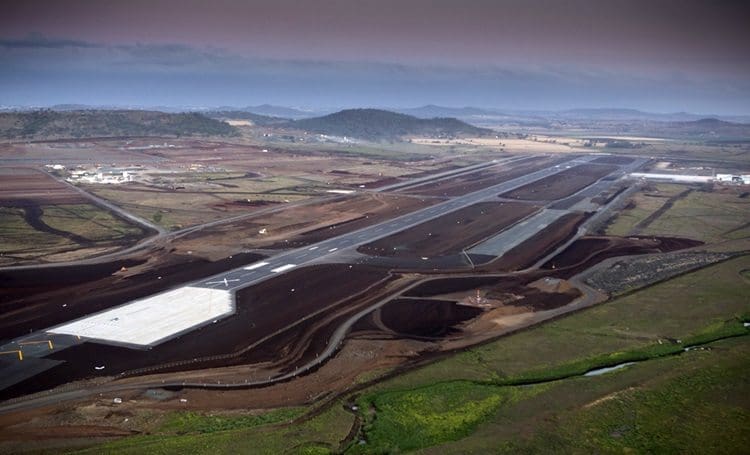 THE new privately-funded Wellcamp airport outside Toowoomba this morning announced the start of regular international freight operations servicing North Asia.
Cathay Pacific Airways will start operating an international weekly scheduled air cargo service out of the Brisbane West (Wellcamp) Airport from November 22.
The 747J8F service between Toowoomba and Hong Kong will be southern Queensland's only scheduled international airfreight-only service.
Wagners' global chairman and airport developer John Wagner described the agreement as 'a major coup' for not only the airport but for Queensland's primary producers and exporters.
Initial trial airfreight shipments to North Asia out of Wellcamp late last year included large consignments of chilled grain and grassfed beef from nearby exporters including NH Foods, Oakey; Bindaree Beef, Inverell; Stanbroke Beef at Grantham; and Mort & Co, Dalby. Part of the consigment was high-value longfed Wagyu beef destined for fine-dining restaurants and hotels in North Asia.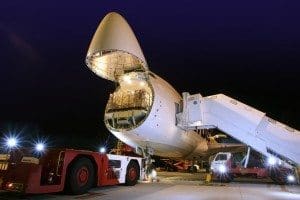 "The opportunities this creates for Queensland exporters to benefit from Australia's free trade agreements and to access the world's biggest consumer markets are unlimited," Mr Wagner said.
"We are on the cusp of very exciting times and the reality for our multi-million dollar agricultural and processing sectors is produce like chilled meat and other perishables will be able to fly direct to Asia from the region in which they are produced, creating both valuable first-mile and cool-chain efficiencies, and enabling significant capacity for the growth of trade," he said.
The international scheduled weekly freight service will be operated on a Cathay Pacific 747, which will initially depart from Sydney, then land in Melbourne, with a final stop in Toowoomba before the nine-hour direct flight to Hong Kong.
Menzies Aviation, in partnership with Brisbane West Wellcamp Airport, will manage the ground handling and cargo terminal operations.
Brisbane West Wellcamp Airport, which opened in November 2014, is Australia's first privately-built public airport. In addition to its upcoming freight operations, it also has 72 domestic regular passenger flights in and out of the airport every week to destinations including Sydney, Melbourne and Canberra.