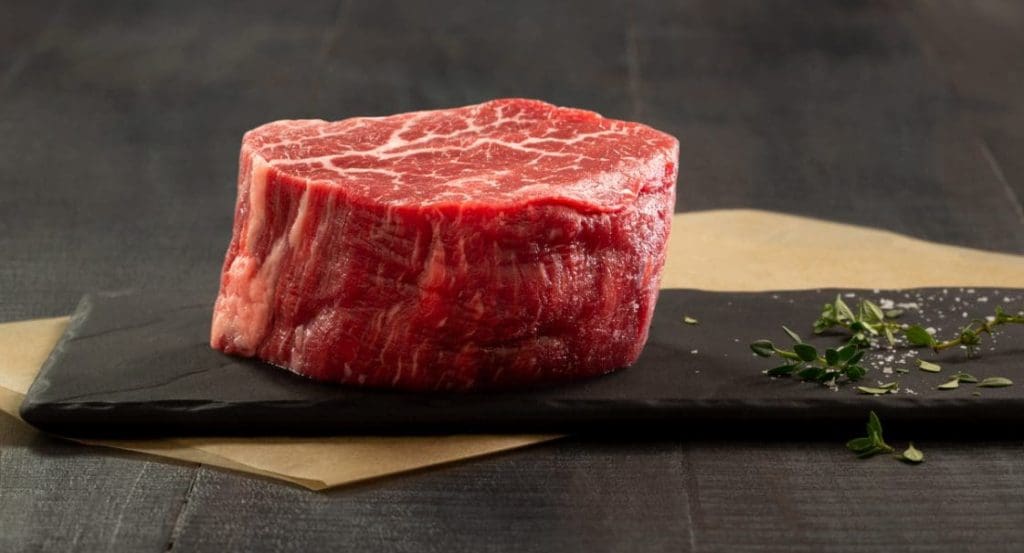 WESTERN Australian vertically integrated beef producer Harvest Road has launched a new premium grainfed beef brand.
Harvey Beef Reserve is being produced from sustainably raised 100-day grainfed cattle fed at the company's recently-developed Koojan Downs feedlot near the wheatbelt town of Moora, north of Perth.
The Koojan Downs feedlot project is showcased in Beef Central's recent Top 25 Lotfeeders profile – click here to view.  
Feeder cattle supply for the new brand is being drawn from different northern and southern climatic zones across the state to allow for consistent supply throughout the year, using both cattle bred on properties controlled by Twiggy Forrest's Harvest Road and through partnerships with other WA producers.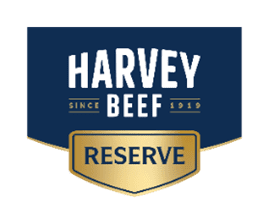 The brand is built around HGP-free British and British/Euro crossbred feeders, MSA graded and aiming for average carcase weights around 330kg, with defined marbling scores.
Production will be directed into the better end of the domestic food service and specialty retail markets, plus export.
The brand aims to celebrate Western Australia's pristine environment, feeding cattle a ration based on 100 percent Western Australian hay, barley, cracked lupins and canola oil.
In a statement, group chief executive officer Paul Slaughter said Harvest Road had invested heavily in its integrated supply chain to deliver the new Harvey Beef Reserve range to consumers.
"This premium range is a new level of quality and consistency in terms of the beef Harvest Road Group is supplying to the market,' Mr Slaughter said.
"We know how discerning the chefs we work with across Western Australia are – they only want to serve the very best in their restaurants, so we are really proud that our Harvey Beef Reserve range will now be available for their local customers."
The Koojan Downs feeding facility can supply up to 60,000 head of slaughter cattle per year, and the facility has been designed to deliver the highest standards in animal welfare.
Harvest Road group chief commercial officer Mark Wiedermann said when it came to taste and flavour, the key drivers were the genetics of the animal and the nutrition program.
"Grainfed allows us to create a more flavoursome and more consistent eating product," he said.
"When it's raining and we have green pastures you get great eating, quality beef, but because of Western Australia's unique climatic zones for six months of the year it can often be dry. Grain finishing allows us to have that consistent nutrition 12 months of the year."
"The other distinguishing factor of grainfed over grass fed is that it delivers the tenderness and intramuscular fat through the feed program which creates the elevated eating experience."
Processing takes place at Harvest Road Group's production facility located in Harvey in WA's southwest. The Harvey Beef site is the largest beef processing facility in the state and is approved to supply chilled and frozen product to both Australian and approved international markets.
Harvey Beef Reserve range will be available from this month and will include beef and offal cuts to suit a range of customer needs.
Harvey Beef has been supplying Western Australian beef for more than 100 years, working with dedicated local cattle producers who share a commitment to outstanding quality, taste and sustainability from paddock to plate.
About Harvest Road Group
With six generations of agricultural heritage and a deep commitment to sustainability, Harvest Road Group is committed to using innovative technology and methods to produce the highest quality food products. It is passionate about providing ethical and sustainable market-leading agricultural food, representative of the best Australia has to offer. Harvest Road Group proudly encompasses the Harvey Beef and Leeuwin Coast brands.