Location: Koojan Downs, Moora WA
One-time capacity: 20,000 head
Annual turnoff: 60,000 head
2015 Top 25 position: n/a; 2003 position: n/a.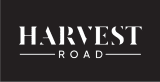 WESTERN Australia's Harvest Road has created a number of firsts in its arrival on Beef Central's Top 25 Lotfeeders list for the first time this year.
The facility, built on a former grain farm near the wheatbelt town of Koojan, two hours north of Perth, commenced feeding cattle in late 2021.
Among several key milestones for the site:
It is the only new 'greenfield' Australian feedlot development to appear on the 2023 list
It is the first time a feedlot operator outside the three eastern lotfeeding states (QLD, NSW, VIC) has appeared on the Top 25 list
It is the first fully-integrated grainfed beef business (breeding, backgrounding, lotfeeding, processing, export) put together by an operator in WA.
The yard incorporates a number of unique design and management features that align closely with Harvest Road principals, Nicola and Twiggy Forrest's 'No Fear, No Pain' animal welfare philosophy.
Koojan Downs' sole purpose is to provide a large and consistent supply of high- quality grain finished cattle for Harvest Road's Harvey Beef export beef processing plant located south of Perth.
While integrated grainfed beef supply systems have been well entrenched in the eastern states for decades, there is a clear sense within the Harvest Road business that it is now pioneering the same vertical integration process in WA.
Easily the largest feedlot in the state, earthworks began on the Koojan Downs site in 2020. Including about 10,400ha of surrounding backgrounding country, the property was bought specifically for the feedlot project.
While the owners choose to describe the site as an 'intensive feeding facility' rather than a feedlot, it is an NFAS-accredited yard, and apart from low pen densities (discussed below), now operates very much along conventional feedlot lines.
Learning from others
One of the significant advantages in building a large-scale feedlot from scratch is the ability to tap into the knowledge base and learnings of others who came before.
Most of the other entries on this Top 25 list are 20, 30 or even 40 years old, providing a vast catalogue of experience about feedlot design from which to draw. One of the truly admirable – and arguably, unique – features about the feedlot industry is the willingness of its members to share ideas and learnings with others.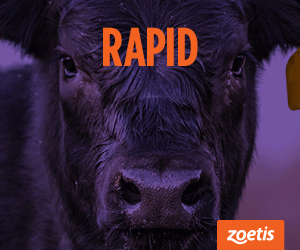 As a result Koojan has been designed since day one to represent 'best practice' in Australian feedlot operations.
The facility was built in a single stage to its current 20,000 head capacity, but a second stage of identical size is on the drawing board, and some of the infrastructure, including some of the milling facilities, is already built to that capacity.
Current surplus feed milling capacity is used to prepare a backgrounder ration for young cattle being backgrounded and bunk-trained in surrounding paddocks. Those cattle are not included in the yard statistics published above.
About 30 percent of feeder cattle are bred by Harvest Road Pastoral Co on its own extensive Kimberley, Pilbara and Gascoyne breeding holdings, Springvale aggregation, Balfour and Jubilee Downs. Most of these are Droughtmaster or Brahman base herds, crossed with either Ultrablack or Minderoo composite (25pc Brahman, 25pc Senepol, 25pc Angus, 25pc Bonsmara/Belmont Red) bulls. There is also an F1 Wagyu program being managed on Minilya Station and the company breeds the Minderoo composites in a bull multiplier herd on the Minderoo aggregation.
The balance of feeders are bought out of the paddock, ranging from Angus to flatback British/Euro crosses. Currently all the cattle on feed are destined for 100-day export weight programs aiming for 550-600kg carcases. Some are fed a little longer. No implants are used in the yard.
Animal welfare considerations
One of the facility's distinguishing features is the decision to apply unusually low stocking densities, with 170 head per pen (18sq m/head, or 19.2sq m/SCU), in pens that would normally accommodate 225 head (11-12sq m/beast).
In theory, that means the Koojan yard could hold 26,000 head, if it was managed along more conventional industry stocking density lines.
The density choices align with the Forrests' 'No Fear, No Pain' guiding principles, which are also applied at the Harvey Beef abattoir and the business's northern WA breeding properties.
Another unusual environmental/animal welfare feature is the use of shade tree lines between each of the two wide-spaced rows of feedlot pens – adding to welfare through additional shade (100 percent of the pens already have conventional shade areas over the pen surface), providing windbreaks during harsh winters, and adding to the overall amenity of the site.
In addition to the tree lines between feeding pens, there is also a massive five-year  tree planting program underway on surrounding grazing land, as part of the business's carbon footprint, sustainability and ESG focus.
Particular attention is also paid to handling young backgrounder, cattle, with full bunk training and comprehensive vaccination programs used. The result of this, together with the fact that relatively few cattle are aggregated out of saleyards and numerous smaller herds, is that the feedlot records good respiratory performance and herd health in the yard.
Performance on feed is heavily influenced by quality and prior management of cattle, Harvest Road management says, and as a result greater education about the value of pre-vaccination is being introduced with suppliers of feeder cattle.
Site challenges
One of the particular challenges faced at the Koojan site has been the sandy soil structure, requiring considerable extra earthworks and complexity in laying down a benchmark non-porous layer of clay and geofab beneath the sandy top soil to avoid seepage into the aquifer. This has added considerably to the site development costs.
The advantage with the yard's location, however, it that it has abundant high-quality bore water and is situated in the middle of the state's Midwestern grain belt.
Backgrounding
The surrounding 10,400ha of country on Koojan Downs is progressively being sown to improved perennial pastures, used for backgrounding up to 5000 young cattle at a time, depending on time of year.
Harvest Road's combined northern/southern backgrounding capacity is about 40,000 AE, or 66pc of the year-round backgrounding standing capacity needed to supply Koojan. This gives the business the ability to buy cattle across a wide range of weights and timing to suit producers' operations and seasonal conditions.
At its current stage-one level of development, Koojan is employing tempering as its grain processing method, but plans are in place to eventually convert to steamflaking at some time in the future. The mill itself is already set-up to process grain for 40,000 head.
Grainfed beef output from Koojan processed at the company's Harvey Beef plant further south is mostly directed into export markets, either under company HGP-free brands or other channels. The Harvey beef plant is China-approved.
Key personnel
Harvest Road feedlot facilities general manager Amanda Moohen is a 14-year 'veteran' of the feedlot industry, at only 38 years of age.
Amanda works closely with Harvest Road's livestock general manager Damien Barsby, who handles both procurement and internal company cattle flow, and Ben Dwyer, chief operating officer of the over-arching Harvest Road agribusiness and pastoral operations.
Connection with Harvest Road's northern breeding operations is through Hamish Lee-Warner, general manager of the company's extensive pastoral business.
Significantly, all four are veterans of well-entrenched, highly successful vertically-integrated beef supply chain businesses back east, where they started their careers.
Carbon, methane
In terms of future directions, it is not without significance that Harvest Road holds significant investment in both FutureFeed and Rumin8, the Australian companies developing the manufacture and harvest of the active methane-reducing compound found in asparagopsis seaweed.
Harvest Road Group chief executive Paul Slaughter said FutureFeed and Rumin8 complemented the group's other investments in reducing the impact of agriculture on climate change.
Feeder cattle contact: Damien Barsby ph 0419 275 965
Harvest Road will host a field day visit to the Koojan Downs site as part of this year's WA Bettabeef Lotfeeders Conference on Thursday 30 March. Main topics will include animal welfare, commodities, nutrition, animal health and the experience of building a best-practice large-scale feedlot.
Click here to return to Top 25 Lotfeeders table.
Click here to access all Top 25 Lotfeeders articles, as they appear in coming weeks
Feature proudly presented by Zoetis Australia and its products, BOVI-SHIELD MH-ONE, RHINOGARD and SYNOVEX