POSITIONING veal as a red meat category with the same consumer recognition as beef and lamb with the Meat Standards Australia stamp of approval is the big-picture thinking behind an innovative new carcase competition.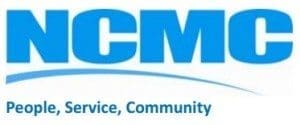 Producer-owned and MSA licensed processor, the Northern Co-operative Meat Company has launched its inaugural veal carcase competition, open to all veal producers throughout Australia.
It's not only designed to help producers improve their product through carcase assessment and feedback, but is hoped to be another step in adapting the MSA grading system to underpin veal brands.
Currently, veal animals can't be graded under the MSA system, but NCMC is hoping to set the wheels of change in motion.
Based at Casino in the Northern Rivers area of NSW, NCMC is the largest veal processor in Australia, and the only one with a dedicated veal processing floor.
It processes an average of 170,000 veal animals a year.
Opportunities for producers
NCMC Foods general manager Mark Manning said introducing MSA grading to veal would provide a valuable new marketing tool and expand opportunities for producers.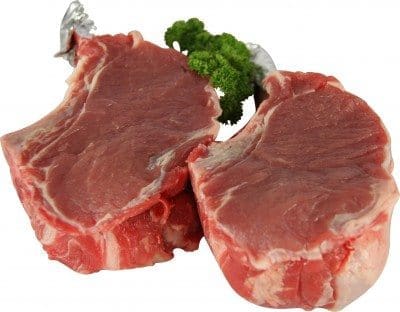 "At the moment, all that veal is graded on is a weight range of 70-150kg, zero dentition, and veal-specific meat colour," Mr Manning said.
"We think there's huge scope to add value and harness the marketing power of MSA and its ability to consistently meet consumer expectations. We want to bring veal to the forefront for producers and consumers and see it become a more recognisable stand-alone category.
"Through the carcase competition, we want to educate producers about how to maximise returns from the veal they produce by giving them feedback on their marketing traits and suitability for our programs, including how to meet our boning specifications and our retail and food service customers' expectations," he said.
Feedback on the overall health of animals and their hides will also be provided in the competition.
Mr Manning said educating consumers about veal was also vital. He said the average age of veal animals was approximately six months – much older than some consumer perceptions that veal was sourced from very young calves.
He said both domestic and international markets were starting to inquire about MSA-graded veal.
"If you look at the big retailers, the majority of meat is MSA graded, and restaurants advertise MSA product on their menus. The market is out there and looking for it – we just have to deliver it, and it's certainly in our best interests to be pushing this category," he said.
MSA operations manager Terry Farrell said MSA was assisting NCMC with its carcase competition by providing an MSA independent assessor to grade all entries.
"We will grade all the carcases under the existing MSA system, and plan to do consumer sensory testing using MSA protocols so eating quality can be rated. This is standard practice for any new MSA model developments to ensure MSA continues to meet consumer expectations for eating quality."
Mr Farrell said given NCMC's volume of veal production, MSA had been discussing the opportunities and value of introducing MSA grading for veal to industry.
Flexible kill dates
All entrants in the veal carcase competition will be asked to become MSA registered – which is free and can be completed online at www.producer.msagrading.com.au/ – to ensure animals have followed the MSA pathway.
The competition is group-based, comprising 8 to 10 veal animals per pen. NCMC has set March 16, April 13 and 27 and May 11 as the kill dates for the competition. Besides providing feedback, the competition also has a prize pool of more than $5000.
Source: MLA