STOCKPILING of Brazilian beef in the United States as a pre-emptive move to avoid paying a big import tariff has been blamed for a significant drop in prices for Australian imported grinding beef into the US this month.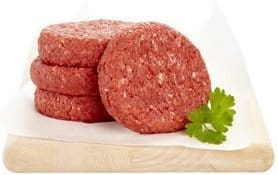 Prices for Australian lean (90CL) trim were quoted at A813c/kg CIF last week, falling almost 35c/kg since the start of the month. That's come despite the traditional high demand US northern hemisphere summer grilling season, and as cow slaughter in the US declines after lengthy US herd liquidation due to drought.
Australian exporters say part of the reasons is a big rush in US importation of Brazilian grinding beef, in advance of Brazil hitting its access quota earlier this month triggering a 26pc rise in tariff.
That stockpile held in cold storage is now impacting demand for Australian frozen trim, exporters said this morning
Imported frozen trim is now selling at a considerable discount to local US domestic beef trim in US$ terms, Steiner Consulting reports in its most recent imported beef market report.
Slower than expected demand
Slower than expected US beef demand is also playing a part.
"Some of the bullish projections for +US$300 domestic 90s from earlier in the year have not materialised," Steiner said.
"End-users that loaded-up on inventory and so far have seen slower sales now are well positioned and not chasing product, at least not for late spring and summer. Traders that have product to sell, on the other hand, need to convert some of their position to cash and competition for orders invariably means lower prices."
The spread of imported to domestic lean beef in the US spot FOB market was as wide as $20 recently, Steiner said.
"It helps that some are able to get covered at lower prices overseas, at least for the next couple of months. Getting product bought for delivery later in the year is a different matter."
There were still significant premiums for imported product delivering into the US in late Q3 and Q4, but the ranges varied greatly, Steiner said.
"New Zealand offers reflect the seasonal variation in supply, with slaughter expected to run its seasonal course in the next few weeks. Australian cattle slaughter is steadily increasing, although there is still a lot of debate as to how high it can get."
"Has the Australian labour situation improved enough to allow for that? Cattle supply availability is expected to significantly improve in Australia in the second half of the year, reflected in both the dramatic decline in cattle values and ENSO projections."
There was a bit more of an impetus from Australian beef suppliers to get some orders on the books even if it meant covering at lower prices than was the case a couple of months ago, Steiner said.
While US lean beef values are forecast to be higher, the recent track record has shown that's not a given, it said.
"For US end-users, the trend in the price of such fast food staples as chicken breasts, bacon and trim is sobering," Steiner said.
Non-fed cattle US slaughter (principally cows and bulls used for ground beef) for the week ending May 20 was estimated at 137,000 head, about 3000 lower than the previous week but in line with the pace of slaughter since mid-April, Steiner reported.
In the four weeks ending May 20, cow and bull slaughter averaged 138,000 head per week, 3.7pc lower than a year ago but slightly higher than in 2021 and much higher than the average 130-131k level for this time of year in 2018 and 2019.
While beef cow slaughter remained well below year ago levels, higher dairy cow slaughter continued to bolster numbers, Steiner said.
Drought conditions in some parts of the US continued to push some beef cows to market, while regional slaughter data now showed a sharp decline in beef cow slaughter in regions that have received good rainfall, like the West Coast.