BRAZIL and a group of other exporter countries servicing the US beef market under the US's 'Other Country' beef quota have in recent days filled their tariff-free entitlement for the 2023 year.
It means that in order to continue to service the US beef market for the remainder of 2023, Brazil and several others will have to pay an out-of-quota tariff of 26.4 percent on all beef shipments,  reducing its competitiveness against other exporters like Australia and New Zealand.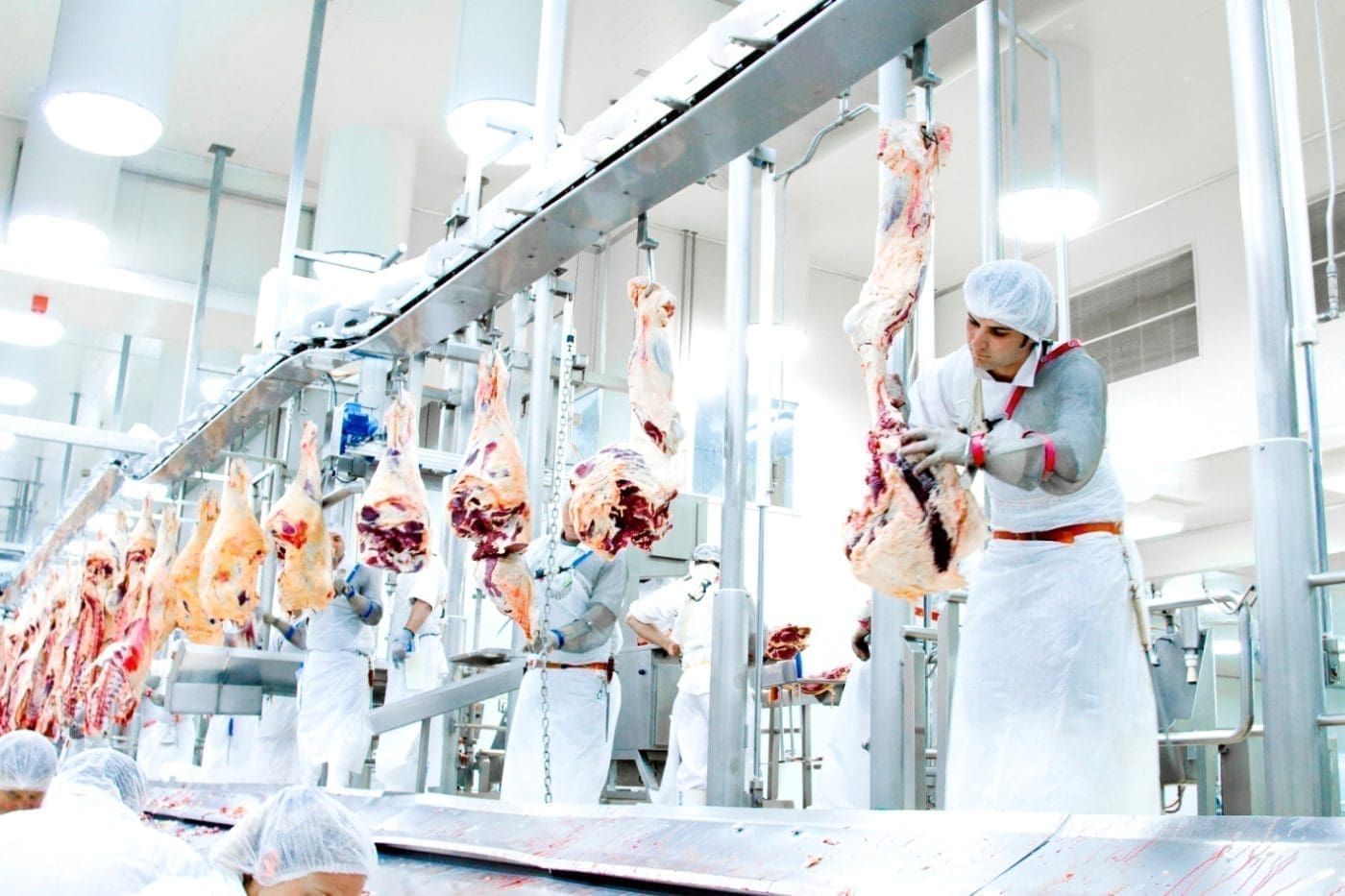 Volumes of beef trade into the US have grown out of Brazil over the past two or three years, leading to the 'Other Country' quota also being filled early, last year.
As can be seen in the graph below, the small 'Other Country' quota under which Brazil operates, totals just 65,000 tonnes. When reported on 1 May, the quota had reached 99pc clearance, and has since been filled.
Australia operates under its own individual US quota – this year sitting at 448,214t – and as of early May had utilised just 16pc of this, totalling around 74,600t. Unlike other suppliers Australia no longer faces a quota-based tariff into the US.
As the graph shows, Argentina and Uruguay each have their own small US quota of 20,000t, filling 31pc and 30pc respectively by the start of May, while New Zealand has so far filled 25pc of its 213,000t US quota this year.
One export market observer said it would depend on what currency cross rates were doing whether Brazilian trade into the US remained viable for the rest of 2023.
US quota entries to 1 May, in Tonnes
Australian trade slow to respond
While the filling of the Other Country quota represents a distinct competitive advantage for Australian exports, there's been little if any sign of increased inquiry to this point, one exporter beef trader told Beef Central.
"The US market has been really hard to push up recently," he said.
"We've all sat there and seen lower beef kills occurring in the US, including less cow slaughter, but up to now it just hasn't responded. In fact US cow kills have remained higher than expected."
The trader put this down to a lot of US customers going out-front, buying what was then perceived to be cheap Brazilian beef, and stockpiling it for later use. This, in itself, may have hastened the filling of the Other Country quota so quickly this year.
"We keep hearing that there is a fair bit of meat (both US domestic and imported) in cold storage, and the belief is that that will just continue to dribble into the supply chain over the northern hemisphere summer (high beef demand period).
"Adding to that, a number of large US customers remain very 'iffy' about what beef demand in the US looks like this summer. There may be some price resistance, due to tougher economic and financial conditions.
"That's being seen especially in product carrying some smarter label claims – such as Certified Grassfed (never ever programs), or Wagyu or Angus breed claims. They are all scrambling to sell meat in the US market at the moment, and that's likely to be linked to the demand story – US consumers are trading down, both in food service as well as retail."
"A consumer going into a US Costco store with the choice of a US$8.99 pack of two Wagyu beef patties, or a generic pack of two patties for $3.99 is going for the cheaper option."
Importers like 'locusts' when tariffs in play
Another Australian beef exporter said US importers were like 'locusts' when there was a quota/tariff rise issue in play, like Brazil has just seen.
"The importers will go as hard as they can, as early as they can, to get as much (Brazilian) product in storage as possible before the quota fills and tariffs rise – and then they move on," he said.
"The real losers in the tariff rise may be some of the other countries operating under the US's 'Other Country' quota, such as Japan, (very small quantities, but high quality/value Wagyu imports) and Ireland."
Australian imported lean 90CL grinding beef prices have softened a little over the past month, quoted this morning at US$2.40/lb this morning (about A$7.88c/kg CIF).
"Everyone backed it a little, with a few large importers buying some meat earlier, and there's been a bit of profit taking – that's helped the market drift lower," one Australian exporter said. "US cow kills have remained higher than many expected. There's also a little uncertainty over the depth of consumer demand over the US summer period," he said.
Historically Australian lean 90CL frozen trim has traded in the US market at around a US20-30c/lb premium over equivalent Brazilian meat, but this year, the difference has not been as great.
Some of that may be due to more US customers and end-users becoming more 'accustomed to' Brazilian product. In recent months, the Aussie frozen trim premium over Brazilian has been around US10-15c/lb.
Now that Brazilian beef attracts an additional tariff of 26.4pc for the remainder of that year, that differential may reduce further, one exporter speculated.
"Much like what we saw last year, it's likely we will continue to see a little bit of Brazilian beef drift into the US market – even with the extra tariff burden," he said.
"There will be certain big exporters in South America who might have a plant or two that aren't China-approved, where the US is still their best option – even with a tariff burden. And adding to that, China has not been the brightest market recently, either."
"It's been hard to sell export meat, full stop. Global economic slowdown and financial pressures are being seen everywhere."