Editor's note: This item carries a small amendment in sourcing a quote, highlighted towards the bottom. 
US BEEF on Monday was officially added to the list of products eligible for export to China, and within 24 hours of the agreement being reached, trade had apparently commenced.
In what was the first shipment of US beef to China in 14 years, Greater Omaha Packing, out of the mid-western state of Nebraska, sent a small, perhaps mostly 'symbolic' air-freight consignment of chilled grainfed beef to a customer in Shanghai.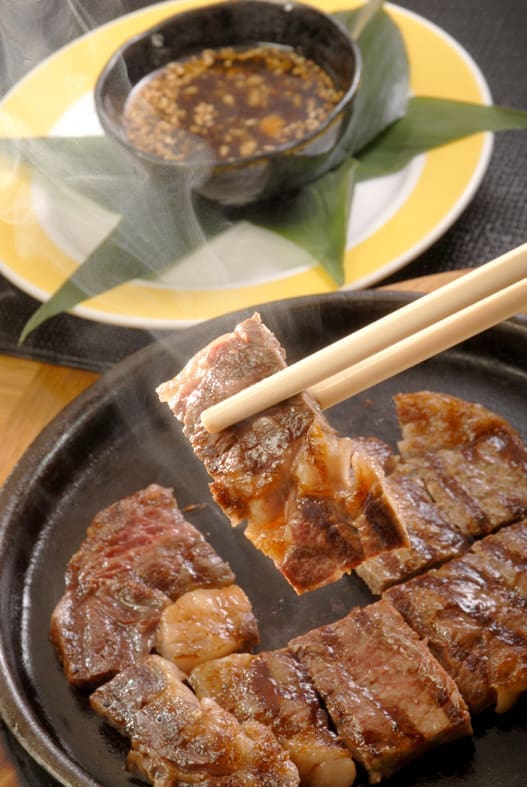 There's been considerable speculation about what sort of deal would be struck between the US and China over beef access requirements, and whether this would disadvantage Australia's own existing beef access arrangements into the Chinese market. Click here to view an earlier Beef Central report.
Like most negotiations of this type, there appear to be both upsides and downsides for Australia and the US, in the US's access deal. China is currently Australia's fourth largest beef export market, with exports for the 12 months ending May totalling 133,000 tonnes, so the outcome has some significance for our exporters and the broader industry.
US Meat Export Federation president Phil Seng this week said USMEF members now looked forward to exporting US beef to "this very important market."
"It is important to note that the market-opening agreement includes requirements that will involve a period of adjustment for the US industry," he said.
"Meeting these requirements will add costs, and this will mean that US beef is priced at a premium compared to other suppliers in the market. With that said, China holds exciting potential for the US beef industry and for buyers in the market who have waited a very long time for the return of high-quality US beef," Mr Seng said.
China's 14-year ban on US beef, which ended this week, was due to concerns stemming from a case of BSE that occurred in a cow in Washington State in December 2003.
US access requirements
The specified requirements for US exports to China released on Monday include:
Beef and beef products can be derived from cattle that were born, raised and slaughtered in the US; cattle imported from Canada or Mexico and subsequently raised and slaughtered in the US; and cattle imported from Canada or Mexico for direct slaughter
Cattle must be traceable to the US birth farm using a unique identifier, or if imported, to the first place of residence or port of entry. This requirement appears to be similar to Australia's NLIS. According to the FSIS website, so far just four of more than 100 USDA beef plants can meet those traceability requirements, however
Beef must be derived from cattle less than 30 months of age, due to BSE concerns. Australian product has no such age limit. This presents a number of considerable problems for the US, not the least being sales of trim/grinding beef, where age verification is difficult and less likely to come from young animals.
Chilled or frozen bone-in and boneless beef products are eligible for shipment. (For a complete listing, refer to the FSIS Export Library weblink provided below)
Carcases, beef, and beef products must be uniquely identified and controlled up until the time of shipment.
A US Food Safety & Inspection Service note to exporters issued on Tuesday said eligible beef products exported to China should not contain growth promotants, feed additives and other chemical compounds including ractopamine, prohibited by China's law and regulation. All are widely used in US beef production systems. Beta agonists like ractopamine are not allowed in Australian production. US beef shipments detected with prohibited substances or compounds at the port of entry will be rejected, returned to the US or destroyed, FSIS warned.
The US agreement includes access for a range of offals (see list via website link below). Australia is still in ongoing negotiation over access conditions for tripe and offal.
There is no reference to individual listings of US beef plants for approved China access, as currently applies in Australia. In essence, all USDA-approved plants would be eligible for export, provided they meet traceability and other requirements under the USDA Export Verification (EV) Program. Currently, Australian plants are individually approved for China access – a source of considerable industry frustration. Just 12 Australian beef plants are eligible to export chilled beef to China, for example.
However the most recent Chinese audit of Australian beef plants, using a systems approach, has apparently gone extremely well, encouraging exporters to form the opinion that individual plant listings in Australia might be about to be discontinued.
Another significant aspect of the US agreement, which does not apply to Australia, is 'quid pro quo' access for Chinese cooked chicken products into the US market.
Readers can access full details about the US access requirements via links at the base of this page.
US targets high-end markets
USMEF's Joe Schuele told US industry website Meatingplace.com this week that China's chilled beef approval would give US beef a leg-up in the high-end restaurant and retail markets in China, noting that Australia had tried for some time (albeit with limited success) to win the right to export chilled beef there.
Also a plus was the wide range of offal products China had agreed to accept from the United States.
US industry analyst Jeremy Scott told MeatingPlace that China's demand for offal products could be a game-changer for the drop credit (by-product values) in US cattle. (Editor's note: This comment was incorrectly attributed to USMEF's Joe Schuele in the original version of this article – since amended.) 
While celebrating the news, USMEF noted that there will be costs to meeting some of the criteria China has set out.
Mr Schuele said the access requirement that would most tangibly increase costs for US beef suppliers would be residue testing for synthetic hormones or beta agonists.
"At least initially, the most likely way for a US exporter to be certain his product will not be rejected is to use cattle raised in a non-hormone treated program," he said.
US beef producers would likely need a premium for their cattle to incentivise them to raise cattle in this way, he said, because slower weightgains added to their cost of production. It remained to be seen whether Chinese importers would pay that additional cost.
"Exporters will have to give producers an incentive – it needs to make economic sense for them," Mr Schuele said.
Readers can access full details about the US access requirements via this page on the USDA Food Safety and Inspection Service website, and this page on the USDA Export Verification Program website.