THE high-profile US court case where Beef Products Inc founder, Eldon Roth, sued the American Broadcasting Co TV network for US$1.9 billion in a defamation action over damage caused to his business by 'pink slime' claims has ended dramatically, with an out-of-court settlement.
Beef Products Inc and the ABC network, a division of Disney, reached a confidential agreement yesterday, bringing the month-long trial to a sudden close.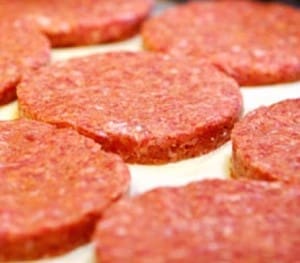 The court case was arguably the largest involving the beef industry in the US since the celebrated case where Paul Engler from Cactus Feeders took-on TV talk show celebrity Oprah Winfrey over disparaging comments she made about beef, some 15 years ago.
BPI filed its defamation and libel lawsuit against the ABC and reporter Jim Avila in 2013, in part for using the term "pink slime" in broadcasts, to describe BPI's Lean Finely Textured Beef product.
Beef Central first wrote about the case in this item.
BPI is a privately-held family business once considered the world's largest producer of boneless beef. It uses a unique patented extraction process to remove further material from fatty trim after boning.
The defamation action claimed the ABC News network misled consumers into believing LFTB was 'unhealthy and unsafe' in more than 200 'false, misleading and defamatory' statements.
Speaking after yesterday's dismissal, South Dakota court judge Cheryl Gering said it was up to the parties to share in future public statements what they wished to disclose, if anything, about the settlement. "What I can tell you is that this case is completely over and will be dismissed," she said.
"I believe we have totally vindicated the product"
BPI's lead attorney, Dan Webb, said his clients were "extraordinarily pleased" with the settlement. "I believe we have totally vindicated the product," he said.
"While this has not been an easy road to travel, it was necessary to begin rectifying the harm we suffered as a result of what we believed to be biased and baseless reporting about lean finely textured beef in 2012," a BPI company statement said.
"Through this process, we have again established what we all know to be true about Lean Finely Textured Beef: it is beef, and it is safe, wholesome and nutritious."
Eldon Roth visited Australia in the late 1990s, with a view to establishing an LFTB extraction facility in Australia. Discussions were held with with AMH (now JBS), Teys Bros and others, but nothing eventuated.
BPI sought up to US$1.9 billion in damages from the ABC network, which could have been tripled to $5.7 billion under South Dakota's Agricultural Food Products Disparagement Act.
In a written statement from ABC, a spokeswoman for the network said an 'amicable resolution' of the suit was in ABC's best interests.
"Throughout this case, we have maintained that our reports accurately presented the facts and views of knowledgeable people about this product," the spokeswoman said.
"Although we have concluded that continued litigation of this case is not in ABC's interests, we remain committed to the vigorous pursuit of truth and the consumer's right to know about the products they purchase."
ABC reporter Jim Avila, who was named as a defendant, told US media he wished the jury could have heard his side of the story from the witness stand.
"I think it's important to note that we are not retracting anything and we are not apologising for anything. I want people to understand that I understand that it was a business decision."
BPI lost 80 percent of its business
In its original submission BPI's lawsuit claimed the defendants engaged in a month-long, vicious, concerted disinformation campaign against BPI and its Lean Finely Textured Beef product.
During his opening remarks on the trial's first day, prosecutor Dan Webb said ABC used the 'pink slime' term more than 350 times during 131 broadcast reports, online stories and facebook and twitter posts, while ignoring information provided by BPI and other meat industry experts who supported LFTB.
BPI said the reports had an enormous impact on the company, forcing it to close three of its four US plants and lay off more than 700 workers. By the time ABC aired its final story a month later, BPI had lost more than 80 percent of its business, reporting a sales drop from 2270 tonnes of product per week to 590 tonnes per week. Only the company's production facility in South Sioux City survived.
The network also published a list of chain grocery stores that had stopped selling the product, and this pressured others to end their business relationship with BPI, the suit claimed.
The trial, considered the biggest in South Dakota history, began on June 5, but the story that led up to it started in 1981, when the Roths founded BPI and opened its first plant in Amarillo, Texas, utilising machinery Eldon Roth invented to quickly freeze beef.
Another of his inventions allowed the fast-growing company to begin separating bits of lean beef from meat plant trimmings, increasing the amount of meat harvested from cattle carcases. In the process, trimmings are heated and spun in a centrifuge to separate the lean meat from the fat, before being treated with an inert gas to kill harmful bacteria. Marketed as Lean Finely Textured Beef, the product was blended with conventional ground beef to reduce fat content and sold in blended form as patties in grocery stores and through global burger restaurant chains, the Sioux City Journal reported.
Former US Department of Agriculture microbiologist, Gerald Zirnstein, first used the 'pink slime' term in an internal email in 2002 to describe LFTB. He and a fellow USDA scientist had objected to the product being referred to as 'ground beef', and in a videotaped deposition shown at trial, called LFTB a low-quality 'salvage' product.
Ultimately, a USDA undersecretary declared the product to be meat. BPI won support from a number of the Governors in major beef producing US states, and US Agriculture Secretary Tom Vilsack defended the product, saying the Federal Government wouldn't allow the product if it was unsafe.
No mention was made of celebrity chef Jamie Oliver, who picked up on the ABC News reports and repeated the term pink slime in sensationalised TV broadcasts, whipping the issue into a social media frenzy.
McDonald's and other fast food restaurant companies stopped stop selling ground beef or patties containing the product, as did major US supermarket chains including Safeway, Walmart and Kroger.
Some of BPI's customers have returned, but the company still does not have the customer base that would allow it to rehire former employees, a company spokesman said. Other companies reliant on LFTB, such as major US grinder, AFA Foods, have collapsed.