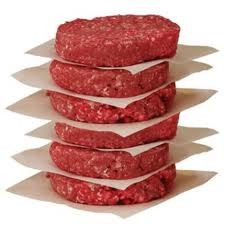 Beef Products Inc, the company responsible for the manufacture of Lean Finely Textured Beef in the United States, has issued a $1.2 billion lawsuit claiming defamation over the American Broadcasting Companies' use of terms like 'pink slime' to describe the process in TV news reports.
Associated Press and other US media channels overnight said the defamation action would claim the ABC News network misled consumers into believing LFTB is unhealthy and unsafe.
Beef Products Inc will seek US$1.2 billion in damages for approximately 200 'false, misleading and defamatory' statements about the product, according to the company's attorney.
The lawsuit filed in a South Dakota State Court also names several individuals as defendants, including ABC News anchor Diane Sawyer and the US Departure of Agriculture microbiologist who coined the term 'pink slime.' No mention is made of celebrity chef Jamie Oliver, who picked up on the ABC News reports and whipped the issue into a social media frenzy.
BPI is claiming that ABC News's reporting "caused consumers to believe that our lean beef is not beef at all — that it's an unhealthy pink slime, unsafe for public consumption, and that somehow it got hidden in the meat," a US press conference was told yesterday.
ABC News, owned by The Walt Disney Corporation, denied BPI's claims.
"The lawsuit is without merit," a spokesman said in a brief statement. "We will contest it vigorously."
The 257-page lawsuit names American Broadcasting Companies, Inc, ABC News, and several ABC staff as defendants. It also names Gerald Zirnstein, the USDA microbiologist who originally named the product 'pink slime,' Carl Custer, a former federal food scientist, and Kit Foshee, a former BPI quality assurance manager who was interviewed by ABC.
The defendants engaged in a month-long, vicious, concerted disinformation campaign against BPI, the lawsuit claims.
The reports cited in the lawsuit include 11 that aired on television and 14 that appeared online between March 7 and April 3.
BPI's legal counsel said the reports had an enormous impact on the company, forcing it to close three of its four US plants and lay off more than 650 workers. The network also published a list of chain grocery stores that had stopped selling the product, and that this pressured others to end their business relationship with BPI.
BPI's director of food-quality assurance, Craig Letch, said the company lost 80 percent of its business in 28 days. Some of the customers have returned, he said, but BPI still doesn't have the customer base that would allow it to rehire former employees. Other companies reliant on LFTB, such as the major US grinder, AFA Foods, have also collapsed.
BPI's counsel said the reports "created the false impression that it's some type of chemical product, that it's not beef. It led people to believe that it's some kind of repulsive, horrible, vile substance that got put into ground beef and hidden from consumers."
The result of that had been catastrophic for the company, he said.
BPI has previously declined to discuss how much it lost in sales, but acknowledged it took a substantial hit. Analysts in the US say the business lost more than 80pc of its original trade.
The novel process used by BPI to extract lean meat from the abundant supply of fatty trim in the US has been used for decades and has always met federal food safety standards. Hundreds of thousands of tonnes of LFTB was produced annually across the US, but since the social media storm, the price of fatty trim (50CL) in the US has collapsed.
The phrase 'pink slime' began to spread after The New York Times cited it in an article on the safety of meat processing methods. Soon afterward, celebrity chef Jamie Oliver began railing against it, and the footage went viral on social media via Youtube.
McDonald's and other fast food companies stopped using it, and major supermarket chains including Safeway, Walmart and Kroger vowed to stop selling beef containing the low-cost product.
An online petition calling for the banning of the product from school menus drew hundreds of thousands of supporters.
The US Department of Agriculture has said the vast majority of states participating in its National School Lunch Program have now opted to order ground beef that doesn't contain LFTB.
The uproar prompted BPI to suspend operations at a number of plants, each of which produced 100 to 200 tonnes of LFTB per day.
BPI has won support from a number of the Governors in major beef producing US states, and US Agriculture Secretary Tom Vilsack has also defended the product, saying the Federal Government wouldn't allow the product if it was unsafe.
BPI has now launched its own public relations offensive, including a website — www.beefisbeef.com — to advocate for the product. BPI's PR personnel have recently been in contact with Beef Central.