AS THE US China trade war worsens, China announced on Friday that it will levy an extra 10 percent in tariffs on US beef and pork from September 1.
An additional 5-10pc duties and tariffs will also apply on US soybeans, wheat, corn and sorghum from December 15, in Beijing's retaliatory trade measures against Washington.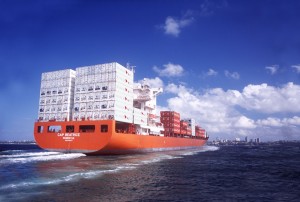 The latest tariff moves, published on China's commerce ministry website, come in response to US duties on $300 billion worth of Chinese goods, threatening to prolong a trade war between the world's two largest economies that has raised concerns about slowing global growth.
China's earlier tariff rises on US farm products prompted the Trump administration to offer up to $28 billion in federal aid to compensate American farmers for losses.
Meanwhile, the US and Japan have agreed in principle on a trade deal under which Japan will slash tariffs on US beef, pork and other agricultural products, while continuing to face levies on its own auto exports.
US President Donald Trump and Japanese Prime Minister Shinzo Abe announced the agreement yesterday during the Group of Seven summit in France, following a bilateral meeting earlier in the day. The deal will also see Japan purchase large quantities of US wheat and corn.
"If you say 'win-win,' it's a capital letter 'Win' for the US and a small-letter 'win' for Japan," Ichiro Fujisaki, a former Japanese ambassador to the US, told Reuters.
"In Japan's case, it's a small win plus non-negative assurance that no unilateral measures will be taken by the US, like on limiting car importations or some relations with security issues," he said.
Spooked by Trump's threats of punitive tariffs on Japanese auto exports, Japan's Prime Minister Abe agreed last September to start bilateral trade talks with the US. President Trump has in turn come under pressure from US farmers, reeling from the trade war with China, who have also been hobbled by a tariff disadvantage in the Japanese market compared with competitors from signatories of the Trans-Pacific Partnership regional trade deal he rejected.
Australia is one of the signatorees to the TPP deal, which came into force last December.
Tariff levels on chilled and frozen Australian beef exports to Japan continue to gradually decline under the TPP (previously JAPFA) agreement, with the current level of tariff on Australian exports, both chilled and frozen, at 26.6pc. That's down from 29.3pc on chilled and 26.9pc on frozen last year, and next year's rate falls further to 25.8pc.
Meanwhile the US, without an equivalent trade agreement in place with Japan, continues to pay 38.5pc for chilled and frozen exports to its largest export customer.
Japan and the US had reached consensus on "core elements" of the agreement and were aiming to sign a deal during United Nations meetings next month, Prime Minister Abe said. The prime minister said that agricultural product purchases were a possibility, adding that crop pests had resulted in the need for "emergency support" to enable the private sector buy American corn.
"If we are to see the entry into force of this trade agreement, I'm quite sure that there will be the immense positive impact on both the Japanese as well as American economies," Reuters reported Mr Abe as saying.
Some officials in Tokyo have said the country shouldn't give up its leverage over US farmers without substantial concessions, and Japanese trade agreements generally require parliament approval.
US Trade Representative Robert Lighthizer said the proposed deal would open markets to $7 billion of American products including ethanol, as well as beef, pork, dairy products and wine. He said tariffs on some Japanese industrial products would be reduced, but that these would not include cars.