PROCESSING and broader red meat industry identity Stephen Kelly is embarking on a new – some might say brave – career move, investing in a large retail butchery chain in metropolitan and regional NSW.
The former senior executive with Japanese-owned NH Foods (formerly Nippon Meat Packers Australia) has also been a prominent contributor to industry affairs, serving as director of the Australian Meat Processor Corporation, Australian Meat Industry Council and other industry bodies for many years, including the past two years as AMPC chairman.
As described in this morning's separate People on the Move report, his recent resignation from NH Foods has by necessity forced his resignation as chairman of AMPC, succeeded in that role last week by independent AMPC director, Peter Noble.
Mr Kelly recently finished employment with NH Foods Australia after a 19 year career with the company, to pursue his new private business interests.
During his career with NMPA/NH Foods, he held key executive positions covering livestock, production, operations and sales. He spent the past eight years as a company director. NH Foods owns and operates the Borthwicks Mackay, Oakey and Wingham abattoirs, which collectively process about 2800 cattle a day. The company also runs Australia's largest feedlot at Whyalla, near Texas Qld with 55,000 cattle on feed.
In October last year Mr Kelly purchased a large existing NSW retail meat business.
Peter's Meats at its peak operated more than 30 retail butchery outlets, mostly in metropolitan Sydney, but also located in regional centres. The Peters Meats business went into administration last year, and after negotiation with the administrators, Mr Kelly bought 15 of the best-performing shops to form the basis of his new business, Sutcliffe Meats.
The trading name Sutcliffe Meats, and the parent company Sutcliffe & Mort, were chosen in deference to Thomas Sutcliffe Mort, the first person to export beef from Australia in 1868, having pioneered the use of refrigeration. It should be pointed out that the new business has no connection with descendent, Charlie Mort, from Mort & Co.
With 15 current outlets and intentions to develop more, the Sutcliffe Meats business ranks in size only behind AJ Bush (30 stores) and JBS/Primo's Joe's Meats (about 30 stores) among independent retailers in NSW.
M

any of the modern, well-presented sites are located in high-traffic, modern shopping centres, right under the noses of major supermarkets.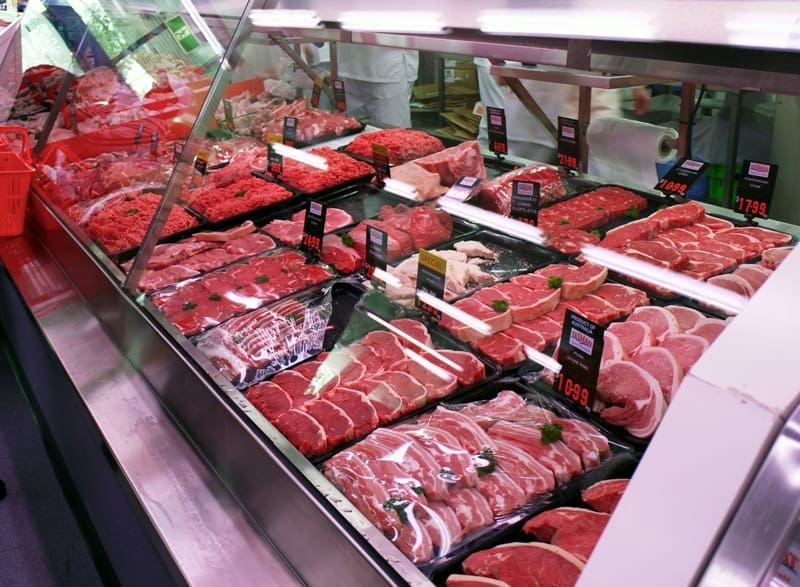 Two of the best-known 'flagship' stores are in the Chatswood Chase (Sydney fringe CBD) Shopping Centre, and Erina Fair, one of the largest shopping centres in Australia, on the NSW Central Coast.
Sutcliffe has kept a core group of personnel from the old Peter's business, and currently employs more than 100 staff. None of the shops purchased by Sutcliffe ceased trading during the former company's period in administration.
Mr Kelly said historically, the Peter's business had been "very much motivated by sales and price," however the new emphasis was on quality product, backed by strong brand provenance and integrity.
New suppliers include Teys Australia grass and grainfed brands, including Teys Classic and Teys Angus (grainfed) and Grasslands (grassfed). Lamb supplies are coming from Cowra Lamb. To supplement carton meat, Sutcliffe stills buys some carcases from quality wholesalers, like Eversons at Fredrickton.
Mr Kelly intends to grow the business and use his knowledge and experience to further expand the product range by using a number of reputable meat processing companies for supply of beef, lamb, chicken, and pork.
"There is definitely a push from the consumer to understand more about where their product comes from, and its production credentials," he said. "We see that as a key part of building the customer relationship."
"It was the right opportunity at the right time"
Domestic red meat retailing has a well-deserved reputation as a tough, narrow-margin business in today's retail world, so what attracted Stephen Kelly to the new venture?
"It was basically a business opportunity too good to ignore," he told Beef Central.
"I did not specifically have a passion to move into meat retailing, but I did have a passion to set up and run my own business at some time – and this opportunity allowed me to do that, in an area in which I had experience – meat and meat retailing," he said.
"It was the right opportunity at the right time."
It's now three months since the new business commenced operations, and all the shops were trading well, Mr Kelly said.
Given the company's historic name, and Mr Kelly's work history, it's not unrealistic to expect that Sutcliffe Meats might at some time expand as a non-packer exporter of Australian beef and lamb.
In addition to his company, AMPC and AMIC representation roles, Mr Kelly also spent eight years as a director of AusMeat, and is a past director of NLIS. He represented the red meat processing industry in many key negotiations and was directly involved in Australia's access to the EU Grainfed beef quota which has grown into a major success for the Australian beef industry.
He was also the meat processor representative on the Korean Free Trade Agreement committee for three years which was ultimately successful and resulted in substantial reductions in tariff for Australia's red meat industry.
While he is no longer eligible to represent the processing industry at AMPC level, don't be surprised if he seeks a representative role through other channels.
"I certainly intend to remain actively involved in the red meat industry and will be looking at other opportunities on advisory or board positions within the sector," he said.