New chairman, board members for AMPC
New CEO for Red Meat Advisory Council
Vale Ian Watson
New DAF role for former MLA researcher manager
Vale Tony St Clair
New field officer for AuctionsPlus
$5000 scholarship to Goondiwindi student
New JBS division to strengthen marketing, innovation excellence
Scholarship prospects at the ready
Young Hereford breeder wins NZ youth exchange
Grain finance specialist joins QRAA board
New chairman, board members for AMPC
The Australian Meat Processor Corporation has a new chairman, following the departure last week of Stephen Kelly, who has stepped down from his senior management role at NH Foods to pursue private business interests (see this morning's separate story).
Mr Kelly's replacement as AMPC chair is Peter Noble, who has spent the past six years on the AMPC board as an independent director.
Mr Noble was the chairman of family-owned meat processing company GM Scott Pty Ltd, operators of the Cootamundra abattoir, which was sold to Manildra Group in 2014 (see Beef Central's earlier report). He had been a director and shareholder of GM Scott since 1988.
Mr Noble recently retired as chief corporate governance officer for a major life insurance company, a position he had held since 2007. He has degrees in Law and Commerce from the University of NSW and has practiced law with international law firms in Australia, the US and Asia. He is also an adjunct associate professor in law and agriculture at the University of New England, and is currently a director on the Invasive Animals CRC board.
"AMPC plays a critical role in providing research, development, extension and marketing services that improve the productivity, profitability and sustainability of the red meat sector. I'm looking forward to working with the AMPC board and AMPC team to continue to undertake this role at a high standard and ensure that the corporation achieves its objectives to further develop our industry for the benefit of members," Mr Noble said.
Former AMPC chair Stephen Kelly served eight years as a board director, including the past two as chairman. His retirement as an AMPC director is due to his recent purchase of 15 retail butchery outlets in Sydney and regional NSW, ending his processing connections through former employer NH Foods.
"I have thoroughly enjoyed my tenure on the AMPC board and I would like to thank all of the AMPC directors whom I have worked with over the past eight years and of course the AMPC staff for their ongoing dedication and hard work in achieving the company's objectives.  I have no doubt that Peter will continue to build upon the outcomes achieved by AMPC for the benefit of members and for the red meat processing industry," Mr Kelly said.
AMPC has also appointed James Campbell from Sanger Australia, Dean Goode from Kilcoy Pastoral Co and Catherine Ainsworth as the independent special qualifications director.
New CEO for Red Meat Advisory Council
The Red Meat Advisory Council has appointed Anna Campbell, current senior livestock policy director at AgForce Queensland, as its new chief executive officer. She will take up the role in mid-February.
RMAC chairman Ross Keane said Ms Campbell had a proud pastoral heritage from the Blackall district in central western Queensland, where her family operate a cattle grazing enterprise.
"Her experience with Agforce over the past three years, where she has been involved with policy reform and setting strategic policy direction, will no doubt assist her in this new role," Mr Keane said.
Since graduating from Griffith University with a Bachelor of International Relations, Ms Campbell has held a range of positions, both domestically and internationally, associated with government relations and policy development as well as red meat and livestock supply chains. Three years ago she took part in the Woolworths Agricultural Business Program.
Ms Campbell said RMAC was uniquely positioned to provide advice to the government and community as an entire supply chain.
"Our red meat and livestock industry has a great story to tell in terms of the food we provide to Australian and international customers, our contribution to the Australian economy, regional development and employment. I'm really looking forward to working at the forefront of policy and strategy setting for the red meat sector and providing tangible outcomes that improve industry conditions from paddock to plate," she said.
Mr Keane paid tribute to the outgoing CEO, Angus Hobson, and thanked him for his services to RMAC over the past five years. Most recently, Mr Hobson led the team that developed the overarching strategic plan for the red meat and livestock industry, MISP2020.
"This plan objectively identifies some $13 billion in additional income for the red meat industry, and the hard work that underpins the strategy is a tribute to the leadership qualities that Angus possesses," Mr Keane said.
Vale Ian Watson
Widely respected NSW Hereford breeder and beef industry leader Ian Watson passed away in Albury on December 30, aged 74.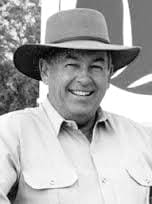 Following his school years at Sydney Grammar, Mr Watson jackarood at the famous Bundemar Merino stud near Trangie, working up to stud overseer and stud manager. He and his wife Helen established their Injemira Hereford stud at Warrnambool in 1968.
Regarded as a leader in the pioneering of advanced reproductive technologies, Mr Watson used objective and performance measurements, adopting the predecessor to Breedplan in the formation of the Injemira herd. Injemira also led in the emerging fields of artificial insemination and embryo transfer which fast-tracked genetic gain in Australia. In 1986/87 the stud transplanted 2000 embryos, at that time the biggest ET program ever undertaken in Australia.
Mr Watson served as a councillor of the Australian Hereford Society for 15 years to 1992, including a term as president from 1986 to 1989.
Injemira showed grand champions bulls and females at Sydney Royal Show and elsewhere, and Mr Watson was highly sought-after as a stud beef judge, officiating in royal shows across Australia and overseas.
He was also vitally interested in industry affairs, spending ten years on the board of MLA and two years on the planning committee for the foundation of the revised producer organisation from 1996.
A memorial service will be conducted on the family's property, Forestvale, near Holbrook, on January 18.
New DAF role for former MLA researcher manager
Former MLA research program manager Wayne Hall has been appointed executive director of Agri-Science Queensland, a division of the state's Department of Agriculture and Fisheries.
Dr Hall spent 13 years up to 2015 with MLA in various research management roles including northern production research and on-farm production R&D.
He was appointed to his new DAF role in December, taking responsibility for the delivery of QDAF's RD&E programs for animal science, crop and food science, horticulture and forestry.
Earlier in his career he was principal project officer and national research coordinator (Grazing Systems) with Queensland's Department of Natural Resources.
Vale Tony St Clair
Another well-known beef industry identity who passed away during the Christmas/New Year period was Victoria's Tony St Clair.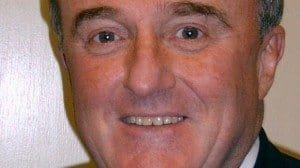 During a long and diverse career, he spent eight years up to 2005 as chief executive of Federated Farmers of New Zealand, transforming the organisation from a collection of autonomous provinces, into a powerful national federation. Membership grew to about 19,000 farm members by the end of his tenure.
Prior to his time in New Zealand he spent eight years as executive director of the Victorian Farmers Federation up to 1997, and had an extensive commodity trading and commercial background in the agricultural production and processing industry. This included terms as a livestock auctioneer and meat, grain and protein meal trader. He was also commercial manager for DR Johnston/Conagra for five years up to 1990.
Tony spent long periods on committees at CEO level within NZ, Australia and internationally, in areas like international trade, food & water security, food safety, animal identification, farm safety and biosecurity. In recent times he chaired EAgri Ltd, a company involved in revolutionary production of hydroponic horticulture.
He passed away aged 66 on 24 December in Melbourne. A celebration of Tony's Life will be held at a later date. Communications to PO Box 1185, Kensington, 3031.
New field officer for AuctionsPlus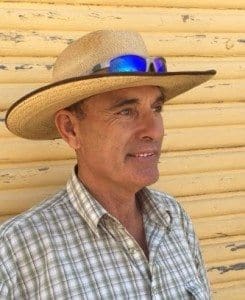 AuctionsPlus has appointed Ian Keith as its new field officer. His role involves working with assessors, agents and the wider AuctionsPlus community in compliance and training, with a focus on product integrity.
Mr Keith comes from a livestock procurement background having spent over 15 years purchasing both cattle and lambs for major Australian processors. Prior to this he worked for the Meat Research Corporation and AusMeat, mainly involved with the introduction of meat quality evaluation technology into abattoirs, and educating producers about livestock marketing. He did his agency apprenticeship in selling centres in southern and central NSW.
"Accurate assessments are the foundation of AuctionsPlus and are required to give the buyers the confidence to purchase stock," Mr Keith said. "Over coming months we will be placing emphasis on developing ways to continually improve the professionalism of assessors and assessments, and I welcome any suggestions or areas that stakeholders feel need to be addressed."
$5000 scholarship to Goondiwindi student
Goondiwindi student Elizabeth McClymont will receive a $5000 education scholarship as the winner of the inaugural Gus McGown bursary, launched in memory of the popular Bollon grazier who passed away in 2014 after a long-running battle with cancer.
AgForce Queensland general president Grant Maudsley said Ms McClymont was chosen because of her commitment to the future of Queensland agriculture. She is currently studying her final year of Animal Science with a major in Livestock Production at the University of New England.
"I hope this helps her further her career in agriculture, but will also give us all a chance to remember Gus McGown, one of Queensland's finest graziers, who made a significant contribution to the agricultural industry," Mr Maudsley said.
Elizabeth grew up on Morennan, a grazing and cropping property north-east of Goondiwindi where she developed her commitment and desire to pursue a long-term career in the Australian and international agricultural industry. Along with her studies she is currently completing an honours program looking at how different hormonal growth promotants impact meat eating quality in beef cattle.
The memorial bursary aims to reward a student with links to AgForce with funding to assist tuition for an accredited qualification, undergraduate study or post graduate levels within Australia.
New JBS division to strengthen marketing, innovation and operational excellence


Global meat processing giant JBS has created a new organisational structure including a specialised division to focus on portfolio innovation and brand development on a global basis.
Heading the new global operations management team and global marketing & innovation management teams will be two presidents reporting directly to the global CEO, Wesley Batista.
Former president of Proctor & Gamble for Latin America, Tarek Farahat will serve as the new global president of the marketing & innovation management team for JBS worldwide. He will be responsible for leading the positioning of the company's brands and for research & development on a global basis.
Former CEO of JBS Foods, Gilberto Tomazoni, will serve as the new global president of the Operations Management Team for JBS. In his new role, he will oversee JBS' global operations, focusing on strengthening the company's operational excellence and execution worldwide. Joanita Maestri Karoleski will assume the role of president of JBS Foods.
Scholarship prospects at the ready
Applications are still open for the Greenham AgriTas Scholarship for 2016, the winner of which will receive $12,000 to help him or her under take formal study towards a career in the beef or dairy industries.
The scholarship is presented in partnership with the AgriTas Trade College in Smithton of which Greenham Tasmania is a foundation partner. The college, which began operations in 2013, aims to provide practical agricultural training specialising in beef and dairy, as well as management and business administration.
Past scholarship winners have been involved in agribusiness, soil and pasture management and agricultural sciences.
Last year's winner, Emily Jones of Longford, has now completed her second year of studies for a Bachelor of Agriculture at the University of Tasmania. Emily said her career ambitions were to become an analyst and look at the conversion of plant matter into meat protein or for dairy outputs. "Ultimately, I would like to be able to breed plant material that is specific to the animal's nutritional needs," she said.
"I'd also like to be able to help farmers achieve goals in feed conversion through research on pasture renovation and development. I strongly believe we are going to need to make better use of our pastures as population growth increases and agricultural land decreases – feed conversion will need to be better."
Offered every year since 2003, the scholarship is open to applicants 17-45 years who are immediate family, sharefarmers or employees of farmers who have sold cattle to the company's Smithton meat processing plant any time during 2015.
Managing director of Greenham Tasmania Peter Greenham said it was important to encourage future leaders in agriculture. "We see beef and dairy as being growing contributors to Tasmania's output but all industries need generational change, and previous winners like Emily represent the future," he said.
Applications for this year's scholarship close on 29 January. Application forms and information sheets are available by e-mailing scholarships@greenham.com.au or visiting www.greenham.com.au
Young Hereford breeder wins NZ youth exchange
University student and Hereford Youth member Verity Price has been awarded the Herefords Australia 2016 Youth New Zealand Exchange
The 19-year-old from Bannister, NSW, grew up on a prime lamb property but was encouraged to take an interest in the cattle industry by neighbour and Herefords Australia director Ken Ikin.
The scholarship aims to foster Hereford youth aged between 18 and 30 years with the winner hosted by the NZ Hereford Association. The 19-day itinerary from February 12 includes a NZ Hereford Association herd tour and a 'hands-on' feel for the NZ beef industry.
Miss Price founded her Armagh Poll Hereford stud in 2010 and has competed in junior judging and parader competitions at local, state and national level. She is is completing a Bachelor of Business Management and Agriculture at Charles Sturt University, Wagga Wagga.
Last year, she undertook industry practice at the Cattle Council of Australia, working in the policy department liaising with producers, peak industry bodies and state and federal governments.
Miss Price said her passion for market access and marketing was driven by the desire to see Australia increase exports and have a self-sustaining domestic red meat industry. "It is obvious the demand for Australia's beef is going to continue to develop, as the demand for quality assured protein is growing alongside the population,'' she said.
Grain finance specialist joins QRAA board
Queensland Agriculture minister Leanne Donaldson has welcomed the appointment of a new Queensland Rural Adjustment Authority director from the state's biggest grain exporter.
Toowoomba-based Belinda Turner is the chief financial officer of Nidera Australia.
Ms Donaldson said Ms Turner's experience as a chartered accountant at all levels of the Australian grain industry made her an ideal appointment.
"Belinda Turner has agribusiness know-how and a passion for Queensland primary producers to seize new export opportunities," she said. "QRAA is also gaining the expertise of someone who has worked to encourage more young people and women into agriculture, through her previous roles with the Future Farmers' Network and the Queensland Rural Regional and Remote Women's Network."
QRAA chairman Wayne Carlson has been reappointed for a further three years. Outgoing QRAA board member Beth Woods takes over as the Director-General of DAF in January. Also returning to the QRAA board are existing members Dugald Warby, Georgie Somerset, Christopher Hood and Warwick Agnew.
During the past year, QRAA – a Government statutory authority and specialist administrator of government financial assistance programs including loans, grants, rebates and subsidies – has approved $126 million in finance to Queensland's rural and regional industries.
Send your significant industry personnel movements, milestones or achievements for inclusion in this occasional column to: cath@beefcentral.com