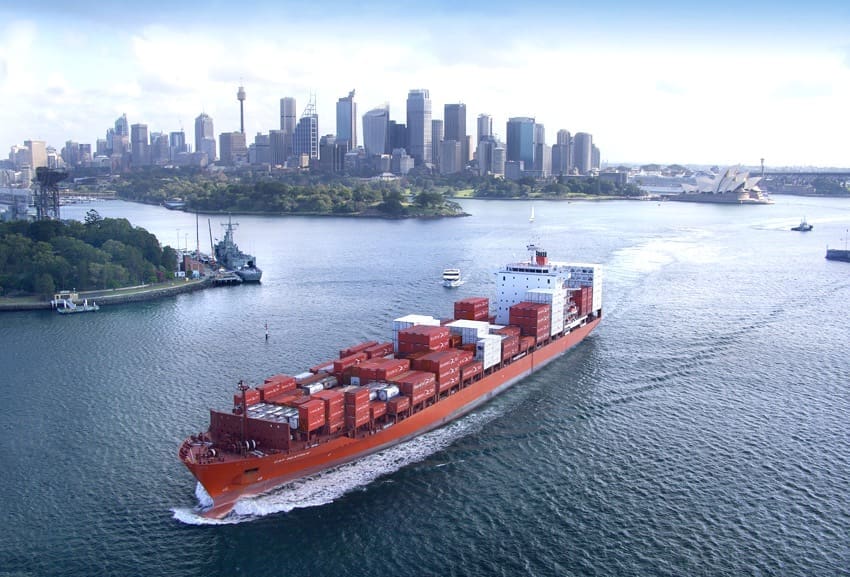 TOUGH trading conditions in international markets are reflected in July beef exports released by the Department of Agriculture this morning.
Australian beef and veal exports to all markets, fresh and frozen, reached just 92,773 tonnes for July, down 1.7pc or 1600 tonnes on the previous month.
July's performance as considerably better than this time last year, however, when July exports reached their low-point after two years of drought-induced herd reduction, when they fell to just 80,700t. Another factor affecting record-low July exports last year was the unseasonal rain event that swept across much of eastern Australia, disrupting slaughter cattle flows.
Currency movement is again playing a bigger part in Australia's beef export competiveness, with a sharp US5c rise in the value of the A$ over the past three weeks.
Calendar year-to-date, beef exports this year have reached 566, 251 tonnes, some 47,000t or 8pc lower than the same January-July period last year.
Look back a year earlier to July 2015 however, and it is evident just how much exports have declined since the big drought turnoff years. July 2015 saw exports reach a near-record 121,000t, some 24pc higher than the same period this year.
After a slow start to the year in January to June, Meat & Livestock Australia expects rates of slaughter for the back half of the year to remain above year-ago levels, delivering an overall annual kill for calendar 2017 of around 7.25 million head – much the same as in 2016. Despite the significant shifts in global beef markets, MLA anticipates that full-year exports will match the 1.02 million tonnes shipped last year.
Here's a brief market-by-market snapshot of July and year-to-date export performance:
Japan:
July exports to Australia's largest export market by volume and value reached 27,200t, virtually the same as June, but 16pc higher than July last year. Calendar year-to-date exports have reached 166,000t, compared with 149,000t this time last year (+11pc). Significant tariff advantage over US exports (+10.6pc on frozen, a little less on chilled) have provided some shelter from currency movements and US beef's competitiveness in Japan. That will only grow during August, as US frozen exports are hit with a tariff hike to 50pc for the next eight months, under Japan's Safeguard market protection mechanism.
US:
Exports for July reached 23,300t marginally down on June, and up 25pc from July last year. Volume for the seven months ended July have passed 136,000t, still almost 30,000t or an 18pc decline from the previous corresponding period, as Australian production has rapidly declined, at the same time that US production has gained considerable momentum.
Korea:
Third largest export market South Korea continues to perform well for Australia, taking 14,000t of chilled and frozen beef in July, about the same as June, and 4pc better than this time last year. Calendar year-to-date shipments have reached 81,600t, still 19pc short of the same period last year, due to mounting competitive pressure from the US.
Domestic Korean beef supplies also remain very tight, as the local Hanwoo beef herd continues to decline.
China:
Shipments to China last month reached 8850t, similar to June, and about 5pc better year-on-year, as Brazil continues to penetrate the market with cheaper imported beef.
Calendar year-to-date, chilled and frozen volume to China has reached almost 60,000t, compared with 55,700t a year earlier, due to continued competitive pressure from Brazil and limited Australian beef supply.
Indonesia:
Trade into Indonesia last month reached 5300t, a sharp 29pc rise on June shipments, and more than 30pc higher than July last year. Calendar year-to-date, exports have reached 27,700t, back about 10,000t or 30pc on the previous year.
Middle East:
Trade to the Middle East last month reached 2019t, down 17pc on June, but still up 10c on July last year. For the six-months ended June 30, trade reached 16,466t, back 15pc year-on-year.
European Union:
July exports to EU destinations reached 1544t, back 11pc from June, but much the same as July last year. The 2017 year-to-date has produced trade volume into the EU of just over 10,000t.
Data source: DAF