THE Australia dollar soared to a two-year high against the US currency yesterday, eroding competitiveness of Australian beef in export markets.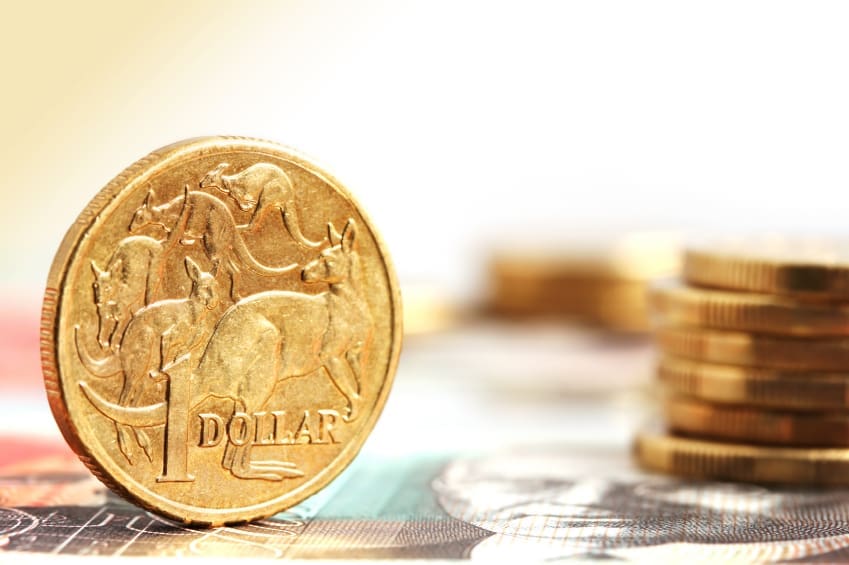 The A$ rocketed through US78c on the weekend, reaching US78.2c yesterday before falling a little overnight. That was its highest closing level since mid-June, 2015.
Some currency analysts yesterday were predicting a charge towards US80c, due mostly to US dollar weakness.
Just 11 days ago, the A$ was worth US75.8c, a rise of more than three percent since then. Quarterly economic growth figures from China, Australia's largest trading partner, issued yesterday, were higher than expected, only enhancing the recent currency movement, analysts say.
Australia is near the end of a transition from mining-led growth to one more focused on exports and services, and agriculture is playing a significant part in that, with most export commodities well up on three years ago. A weaker A$ in recent years has helped smooth that change in the economy.
"While currency rises are good news for travellers and motorists (fuel prices are largely influenced by imports, mostly traded in US$), it can be bad news for businesses (like beef) that have to export themselves,"CommSec chief economist Craig James said yesterday.
Imported beef prices falling
Prices for imported manufacturing beef in the US market have softened over the past ten days or so, with market participants indicating they could cover some orders at lower prices out of Australia.
"Some market participants have noted that higher slaughter in Australia during June appears to have increased availability to a certain extent and there seems to be a bit more urgency on the part of Australian packers to get some product sold for forward time slots," Steiner reported last week.
While recent movements in the A$ may have dated Steiner's comments somewhat since its weekly imported beef report was issued last Thursday,  the company said the appreciation of the A$ was a concern, but so far (as at 12 July) did not appear to have significantly impacted the market.
"At this point it appears that increasing supplies in Australia are the primary market driver," Steiner said.
NAB analyst Ray Attrill said the obvious risk was that the A$/US$ would now appreciate to at least the US80c level in coming days or weeks, consistent with the various bullish technical set-ups implied by yesterday's close.
He said NAB now 'sat somewhat uncomfortably' with its long-standing call for A$ to fall to the US70c level in late 2017 or early 2018.
"While US70c is self-evidently a long way down – and has been getting longer by the day – we aren't ready to abandon the call just yet. Our discomfort has much less to do with the idiosyncratic forces operating on the A$, as it is with our confidence that the US$ can mount a decent recovery between now and the end of the year. There are still some good reasons to believe it can," he said.
US$ weakness not just about the US data
"It's become received wisdom that the fundamental driver of the US$ downtrend since early January – now by 8.5pc, and to 2pc below the level from which the post-Trump election victory rally commenced on 9 November 2016 – is ongoing disappointments in incoming US data, on the inflation side in particular but also for activity readings," Mr Attrill said.
A substantial discount had applied to the US$ since Donald Trump's US election victory, he said, as confidence in Mr Trump successfully prosecuting much if any of his pre-election policy agenda has ebbed away.
Despite the recent rises, banks continue to forecast a lower A$ by year's end. Westpac expects the currency to reach US74c by December.
NAB's Ray Attrill said while every cent higher in the A$/US$ comparison made a fall to US70c look less achievable, there remained plausible circumstances that could bring the currency down rapidly (as was seen in August 2015 and January 2016, if for reasons other than a correction from US$ undervaluation).
"We are not yet ready to abandon our call for US70c one side or other of year-end," he said.