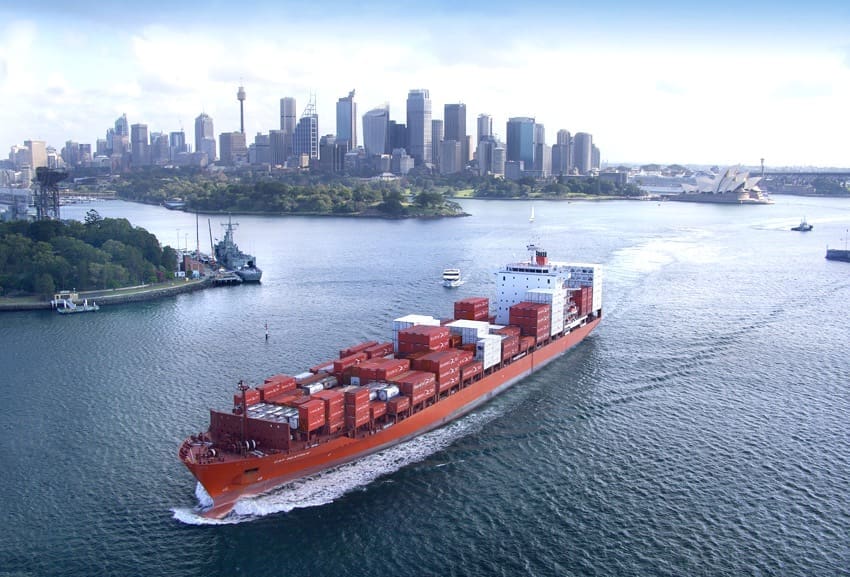 THERE was a dramatic rise in Australian beef exports in May, as a result of higher levels of kill during the month, and better profitability in export operations to some markets.
Department of Agriculture trade figures released yesterday show chilled and frozen beef and veal exports to all markets last month at 109,700 tonnes – easily the largest monthly export tonnage out of Australia since December 2015, which book-ended 18 months of drought-fuelled herd liquidation.
Last month's volume figure was up 24 percent, or 21,000 tonnes, on April exports, and 14,000t or 15pc higher than May last year.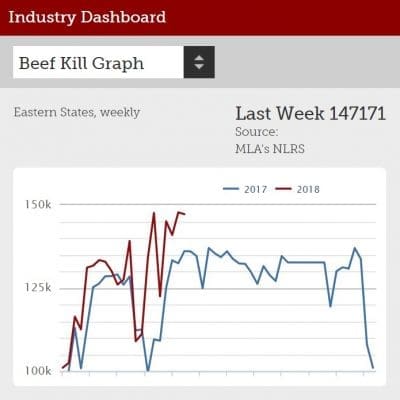 It wasn't hard to anticipate a rise in export activity last month, following the big spike in rates of slaughter seen across the eastern states, driven largely by drought now sweeping across large parts of NSW, Victoria and parts of Queensland (see this graph from beef Central's home-page industry dashboard).
An indication of the impact of drought was seen in the break-down of frozen versus chilled beef (frozen being an indication of greater cow slaughter, for manufacturing beef). Almost 75 percent of beef exports in May were in frozen form – a figure not seen since the extreme drought turnoff year of 2015.
Trade to all major markets was higher last month, driven also by a softening trend in the value of the A$ versus US$. The dollar traded as low as US74.8c earlier this week, after still sitting above US80c in early February. Showing signs of volatility, it lifted again this morning above US76.5c this morning, however.
Japan up 16pc
Largest export market Japan tool 31,700t pf Australian beef in May, up 16pc from the previous month and a healthy 20pc higher than May last year. Tariff relaxations on Australian beef, relative to major competitor, the US, continue to assist trade with Japan, as has the currency movements.
Since Japan's new financial year started April 1, Australian chilled exports are attracting a 29.3pc tariff on chilled and 26.9pc on frozen shipments, versus 38.5pc tariff on all US product.
Calendar year to date, Australia's tonnage to Japan has reached 125,667t, compared with about 112,000t for the same five-month period last year.
US trade rises 17pc
Export trade into the United States also surged during May, reaching 22,600t – a 17pc rise over April shipments, but slightly behind the same period last year. The US continues to present challenges for Australian exports due to booming domestic beef production in the US, with a near-record weekly kill of 660,000 head of cattle processed a fortnight ago, and domestic cattle prices continuing to fall.
Year-to-date, exports to the US have reached 91,600t, slightly ahead of 88,000t shipped during the corresponding period the year before.
South Korea accounted for 14,700t of Australian beef in May – a sharp 27pc rise over April tonnage, and about 15pc higher than last year. For the five months to the end of May, exports have totalled 61,700t, well up from 53,500t the year before.
China had its strongest beef trade month out of Australia for almost two years last month, taking 15,660t of mostly frozen beef, up 23pc from 12,700t in April, and 9700t in May last year. That growth has come despite rapid expansion in cheaper Brazilian beef, and exports from a growing list of eligible suppliers to China across the world.
Second-tier beef markets have also shown solid growth during May, with Indonesia taking 8000t, almost double April shipments and 50pc higher than trade in May last year. Year to date, Indonesia has now taken 24,300t, compared with 18,300t the year before.
Exports to the high-value grass and grainfed markets in the European Union reached just over 2000t in May, almost double the 1185t shipped in April and 25pc higher than exports in May last year. Year-to-date trade has almost reached 7000t, a slight improvement over 2017 performance.
The Middle East continues to get hammered by cheaper South American exports, seeing total trade in May reaching 2628t – a little higher than April, but 16pc below this time last year. The five-month total has reached 11,425t, compared with 12,100t last year.