THE recent encouraging rally in imported lean grinding meat prices into the United States continues – but equally, a vast gulf has opened up between imported and US domestic manufacturing beef.
Traders this morning quoted Australian 90CL trim, landed in the US at around A830c/kg CIF. That's up about A71c/kg over the past eight weeks, and now not far off the highest point seen this year.
Several factors appear to be in play, traders said: growing demand out of the US as domestic supply starts to falter, better demand for lean trimmings from other customers in North Asia, and some currency factor, with the A$ this morning trading at around US64.5c, down about 3c over the past two months.
The US beef industry production is now showing distinct signs of slowing down due to the earlier impact of drought, with feedlots placements down about 6.4pc compared with this time last year. The slowdown in US slaughter during July and August has reduced the turnover rate and the inventory of cattle on feed +120 days, currently estimated to be down 2.6pc versus a year ago.
Australian trade contacts pointed to the massive gap that has opened up between domestic US chilled and imported frozen trim prices – last week worth almost US60c/lb (equivalent of A205c/kg) – a record spread.
Domestic US trim prices hit an all-time record high earlier this month.
"It's hard to get a real handle on why it's happened," one trade source said.
"US buyers appear to be wary about committing to imported product that is still three or four months away. There are also issues with the capacity of frozen block chippers, and some buyers are concerned about taking on loads that potentially might have to travel through the Panama Canal.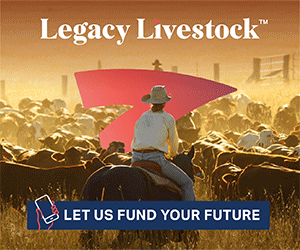 "There's a myriad of reasons being given – none of which are totally making sense," the export trade contact said.
"But something's got to give – either imported trim price goes up, or domestic US trim price goes down – it can't stay this way indefinitely."
"US weekly beef kills are still hanging in there – remarkably – but they are incrementally going to get worse as the industry heads into next year."
"Personally, I don't see domestic US manufacturing beef prices coming off much, so that means upside for Australian imported product."
"Particularly as the highly seasonal New Zealand kill starts to tail off."
There's mounting speculation in the meat trade at present that the worst is behind the industry in terms of the big inventories that built up in cold storage in Australia and across Asian since July, as consumers everywhere took a more wary approach to spending.
"Demand is only likely to rise, It's getting cooler in the northern hemisphere after a really hot summer, and beef demand is again showing signs of life. We're now going into the better time of year, demand-wise."
"In the US, consumers have probably downgraded a little, shifting from USDA Prime and Choice steaks into more ground beef patties, and that's pressured local trim prices since July."
Aussie production momentum
US analysts noted imports from Australia are expected to be robust based on shipments in August and the pace of shipments so far in September. However imports from New Zealand are expected to slow down, as is usually the case this time of year.
Meanwhile Brazilian beef supply into the US continues to be limited, a function of the out-of-quota tax. Brazil filled its 2023 'other country' US quota back in May, and has to pay full tariff until the next 2024 year.
Steiner Consulting in its weekly imported beef market report said there was ongoing speculation that at some point, imported beef prices into the US would become attractive enough for Brazil to clear the out of quota tax hurdle.
Brazil filled its US quota earlier in the year and we continue to see Brazilian beef product enter the US market. Based on weekly shipment figures, June to August US imports of Brazilian beef were close to 17,000t.
"However, it is impossible to know how much of this product has entered commerce and how much of that has gone into bonded warehouses and will be released against Brazil's 2024 quota," Steiner said.
Changes ahead in global supply
Steiner this week also published a summary of changes this year in imported beef trade into the US.
In recent years Mexico and Canada had become a very significant portion of the US imported beef trade, accounting for a larger share of overall imports, Steiner said.
However, so far this year these two suppliers had been far less impactful and the outlook for supply remained limited.
Year to date imports of Mexican beef to the US were down 11pc and imports from Canada are only marginally higher than a year ago.
Current forecasts are for Canadian beef production to decline in 2024 while Mexican beef production is expected to increase, but at a slower pace than during 2017-22.
"Our estimate is for Canadian beef production to decline 5.3pc next year. Different from the US, where beef cow slaughter has been lower this year, in Canada drought conditions have persisted in the Prairies for much of this summer," Steiner's report said.
Canadian cow slaughter in the last three months had averaged 9pc above last year and since the start of the year cow slaughter had been 3.3pc higher than a year ago.
Mexican beef production is currently forecast to increase 1.8pc but the increase could be slower due to herd rebuilding if weather and feed supply improves, and more feeder cattle going to the US rather than finished in Mexico.
Steiner's chart, published below, illustrates the latest estimates about beef production in key supplier countries, comparing 2022 (green) and 2023 (blue), with 2024 (orange).
"What stands out is that overall production in the countries listed, which account for much of the beef exported globally, will be down next year," Steiner said.
"The biggest decline is expected in the US, with production down as much as 7pc, year on year. But production in Argentina, Canada and Uruguay is also expected to be down."
"On the other hand higher production is expected from Brazil and Australia."
USDA post estimates are currently putting Australian beef production up 3.6pc in 2024 and 20pc higher than in 2022.
Brazilian beef production for 2023 was revised higher and it is expected to increase further in 2024.
The increase in Brazilian and Australian production will not be sufficient to offset the reduction in output from other markets, Steiner said.
"The key remains demand, especially in China, Japan and South Korea. Should the global economy find its footing in 2024, these three markets stand to benefit, which could bolster beef demand. Alternatively, if the real estate crisis in China turns into a full-blown meltdown, it could dramatically change beef trade flows, with US market absorbing a larger share of Australian and New Zealand beef shipments as well as more South American beef coming in out of quota."