EXHIBITORS from three states shared the major branded beef awards in the 2019 Perth Royal Food Awards decided on Friday night.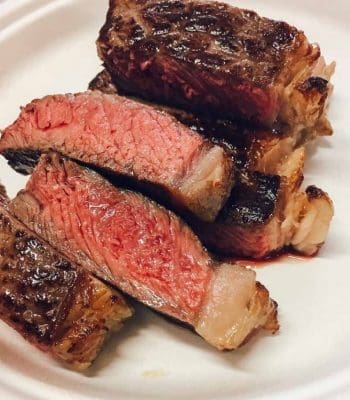 Western Australia's Harvey Beef received one of the event's four gold medals for its champion grainfed beef award winner. The awards are run by the Royal Agricultural Society of WA and celebrate the best of Australia's produce across red and white meats, pantry goods, smallgoods, sausages and burgers.
Harvey Beef's winning grainfed striploin entry was hand-selected from one of its WA producer suppliers. It was blind tasted against competitors, with judges scored the entry 93.8 out of a possible 100, commenting on its good colour, marbling, aroma and tenderness when cooked.
Harvey's general manager of livestock, Kim McDougall, accepted the award on behalf of Harvey Beef and praised WA cattle farmers for their dedication and hard work.
"Our suppliers work tirelessly to put the best quality WA beef on our customers' plates, and this award validates and recognises their commitment," he said. "It's this focus on quality that has put Western Australia on the map as a leading supplier of quality beef to markets across the world."
This year's awards saw more than a dozen entries drawn from four states, judged on tenderness, juiciness, flavour and overall liking, plus raw visual appearance.
Champion grassfed beef entry this year came from Victoria's Australian Meat Group, with an entry drawn from the Gippsland region, and processed at AMG's beef plant at Dandenong.
Champion export beef went to a Stockyard Kiwami (marbling score 9+) Wagyu product, which is current champion beef at the Brisbane, Sydney and Melbourne shows, fed at the company's Kerwee feedlot on the Darling Downs using a wheat/barley/sorghum ration.
Kiwami Wagyu has been a consistent medal winner at branded beef competitions held in Australia over the last four years.