ENTRIES from three states shared the major honours at the annual Perth Royal Branded Beef Competition decided on Friday.
A total of 24 entries were received in five categories, judged on a 100-point scale on tenderness juiciness, flavour, overall liking, and visual raw. Nine gold medals were awarded across the entries, suggesting striploin samples were of a high standard.
Here's a summary of divisional champions:
Champion Wagyu, Champion Export
Claiming two championship titles in Perth's 2020 branded beef awards at its first attempt was Queensland-based grainfed beef supply chain, Mort & Co, with entries fed at the company's 70,000 head Grassdale feedlot near Dalby.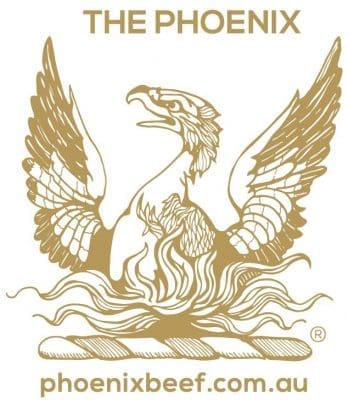 The Champion Wagyu beef division title went to Mort & Co's The Phoenix F1-F4 marbled Wagyu brand, fed for 400+ days on a wheat/barley based ration. Click this link to learn more about the Phoenix program.
Claiming the Export Beef division title was Mort & Co's Master Selection purebred and Fullblood Wagyu brand. In the grainfed beef class, Mort's Grandchester brand earned a bronze medal.
Mort & Co general manager for meat sales & operations, Brett Williams, said the result was particularly commendable considering the challenges 2020 has presented.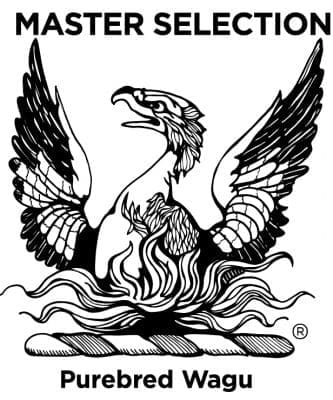 "It has been a unique period for every industry and business. There have been many challenges that we have navigated, so it's terrific to get such a great reward at the back end of the year, for all the hard work," he said.
Mr Williams also acknowledged the importance of such awards for the business and paid tribute to the company's entire supply chain.
"We see great value in competing in these types of awards. While Mort & Co and the Phoenix Beef brands get the accolades, what they represent is something far greater than that."
"Any time we have success, it's because of everyone associated with our business. Awards provide us with an opportunity to recognise their contribution and celebrate it with them. From our beef producers, processors, suppliers and logistics partners, through to our Mort & Co team members and our international distributors who help take our beef to the world, it's another tremendous effort" Mr Williams said.
In the 2020 Australian Wagyu Association branded beef awards contested earlier, Mort's Master Selection and The Phoenix brands collected three gold and two bronze medals, backing up another gold and bronze at the Royal Queensland Food and Wine Show back in July.
Grainfed
The champion grainfed beef trophy produced a first-up gold medal win in a major branded beef competition for South Australian-based S.Kidman & Co.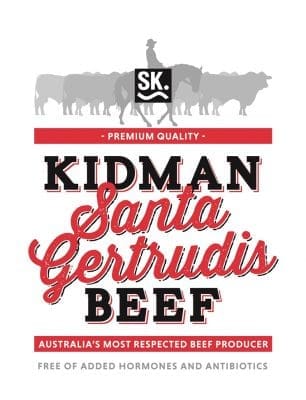 Representing Kidman's Portrait brand, the winning entry carried Santa genetics from an animal bred on the company's Glengyle Station near Birdsville in Queenslad's western Channel Country. HGP-free Santa cattle for the Portrait brand program are fed at Kidman's Tongali feedlot in South Australia for around 150 days, with carcase weights averaging 350kg and occasionally as high as 380kg, before contract slaughter at Teys Naracoorte.
The product is sold into domestic food service and higher-end retail markets in South Australia, Victoria and WA, as well as export.
Grassfed

Champion in the grassfed category was a sample of Dandenong, Victoria-based Australian Meat Group's Josdale Angus brand, named in honour of the business's founder, Joe Catalfamo. Josdale Black Angus is produced from farm-assured grassfed no-HGP Angus cattle from the surrounding Gippsland region in Victoria, 18-36 months at slaughter, directed into a range of export and domestic markets.
Single Origin
Champion Single Origin Beef entry (animals bred, grown and slaughtered within a single supply chain) went to a Fullblood Wagyu entry from WA, representing Irongate Wagyu's Futari Wagyu brand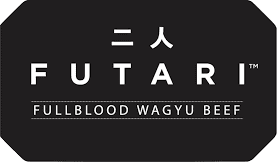 Futari (Two people, two persons, a pair or couple in Japanese) reflects the roots of the Irongate Wagyu cattle raised in a pristine environment near Two Peoples Bay, outside Albany.
With the 2020 branded beef awards season drawing to a close, the last remaining competition for the year will be the Darling Downs Beef Battle which takes place in Toowoomba on November 26.
Taking the format of a blind taste test, the audience will sample and score all beef brands on the evening, with the winners crowned at the end of night.