An Australian organic beef company believes it is the first in Australia to have adopted a set of new United Nations-­sponsored food and agribusiness principles.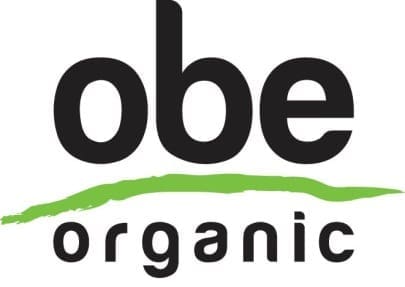 OBE Organic, a Queensland company specialising in export and domestic Certified Organic beef, has adopted the UN Global Compact's six Food and Agriculture Business Principles.
The FAB principles were launched two months ago as the first set of global voluntary business markers for the food and agriculture sector. They aim to establish guidelines for a well-functioning and sustainable global food supply system.
OBE Organic adopted the FAB principles at a board meeting this month.
"These principles go to the heart of what OBE Organic is all about,"chairman David Brook said.
"Our new mission statement is 'to provide safe food for families of the world', and these FAB principles align strongly with that ideal. They will become our core values," Mr Brook said.
"They will continue to strengthen OBE's operations and our focus on a supply chain that positively impacts the health of families of the world at each step."
The UN Global Compact's FAB principles include:
Aiming for food security, health and nutrition
Being environmentally responsible
Ensuring economic viability and share value
Respecting human rights,creating decent work and helping communities to thrive
Encouraging good governance and accountability
Promote access and transfer of knowledge, skills and technology
OBE Organic general manager Dalene Wray said the FAB principles were particularly relevant for a business like OBE, that continues to push into new export markets.
"We have the privilege of supplying markets such as Japan,Korea, Hong Kong,Indonesia,the Middle East and the US," Ms Wray said.
"We're mindful of the challenges the world faces to feed a rapidly growing population expected to reach nine billion people by 2050.Food and agriculture companies have to play a role in meeting those challenges."
"We're grateful to our suppliers who share a commitment to positively impact the health of families of the world."
The FAB principles will be among the topics discussed on August 7 when OBE Organic hosts its inaugural organic innovation forum in Longreach. Click here to view Beef Central's earlier preview.
OBE Organic's move to strengthen its existing markets and push into new areas will be strengthened by the appointment of a new sales and production executive, the company said.
"OBE Organic is a company of farming families and our business, from our farms to retail outlets, is all about relationships,"Ms Wray said.
"We're bolstering our team with someone who showcases the benefits of relationships in domestic and export markets."
New 'onboarding' program helps producers navigate organic certification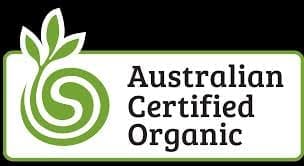 Meanwhile, in other Certified Organic industry news, one of the nation's largest Organic certifying bodies has launched a new program designed to help producers of Certified Organic foods, including beef and lamb, navigate the issues associated with organic production.
The recent, highly-publicised GMO court case between Western Australian Certified Organic farmer Steve Marsh and his neighbour highlighted the challenges facing farming in the 21st century, certifying body Australian Organic said in a statement.
In response to these sorts of issues, Australian Organic has developed an innovative training program to help food producers farm organically and overcome such obstacles.
The company's new 'Onboarding' Program is based on cutting-edge research, the body says.
"It encourages farmers to be proactive and look for solutions in the face of external events. Organic farming may be the third fastest-growing industry in Australia, and is expected to double in size over the next five years, but it's not always easy to achieve and keep organic certification," AO said.
Australian Organic is a not for profit company which owns the country's largest organic certification body, Australian Certified Organic. The program is the first training initiative developed to help organic producers run a compliant and profitable business.
The program was developed in collaboration with training group, the Agribusiness Development Institute.
Australian Organic's commercial manager Joanne Barber said the road to organic certification could be difficult.
"As the country's largest certifier, ACO receives hundreds of applications each year, but unfortunately not all are successful. Producers, new and existing, need more support to become certified and profitable," she said.
The 'Onboarding' program was designed to holds farmers' hands every step of the way to make sure they're successful in achieving accreditation, and tapping into the right markets, she said.
"It's also about being pragmatic and helping the organic industry grow sustainably so that supply and demand are well-balanced."
Applying for organic certification could be daunting, Ms Barber said. Applicants receive a 100-page Australian Certified Organic Standard with which to get acquainted, and they're required to fill out applications and prepare for audits.
"The 'Onboarding' Program helps producers get through this. It also helps producers prepare for audits and fast tracks their understanding about running a certified organic business as well as overcoming practical farming challenges," she said.
"Producers often have lots of questions when they start out. They want to know how to market their produce and how to help staff understand organics. The 'Onboarding' program can help with these."
"Who knows – this Program could also help farmers avoid the sort of conflict experienced by the Marsh and Baxters of the world, who each have a right to farm as they see fit."
The 'Onboarding' program will complement the new industry development role Australian Organic recently announced.