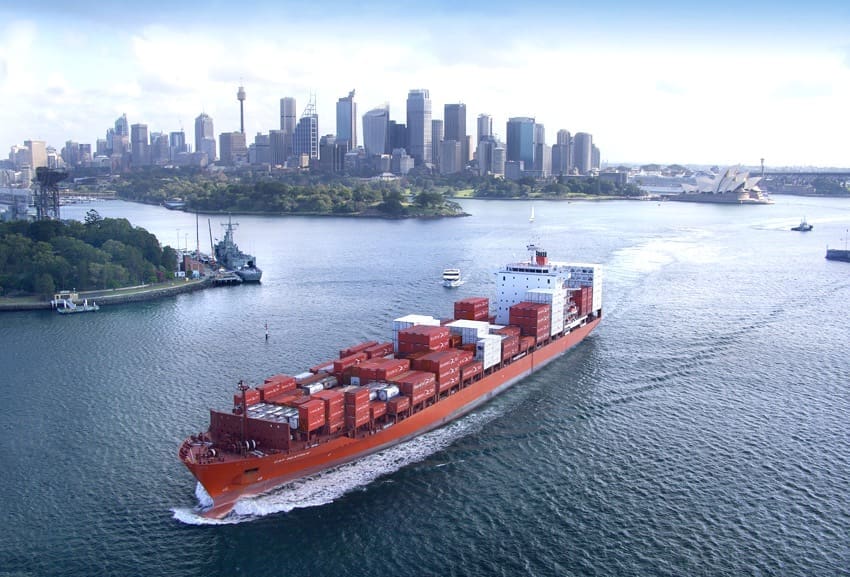 STRONG international beef demand and a softening Australian dollar normally spell good times for beef exporters, but the supply side of the equation continued to muzzle Aussie beef exports during November – as it has all year.
Department of Agriculture figures released this morning show total chilled and frozen exports to all export markets last month reached just 75,712 tonnes, down about 16 percent on the five-year average for November in-month trade.
Calendar year to date, exports to all markets have reached a little over 810,000t – down about 144,000t, or 15pc on the same 11 months last year.
Low rates of slaughter due to herd rebuilding after earlier drought, and the national herd size at 30 year lows means Australia is still a long way from returning to normal production levels.
With a month's worth of trade remaining, Australia's full year 2021 beef exports now look like reaching a little below 900,000t, their lowest level in 36 years.
While the current outstanding seasonal conditions across eastern Australia will certainly aid recovery, a return to more normal volume is still some way off.
In its most recent update, Meat & Livestock Australia has projected 2022 year exports to improve off the current record low base by 24pc to 1.06 million tonnes, before restoring to a more normal 1.14mt the year after that.
That will be driven by a lift in slaughter numbers next year of 24pc, to 6.65 million head, before lifting further to 7.45 million head the following year.
Restoration of female kill will paly a big part in that. Queensland, the nation's dominant processing state, has seen the female portion of its beef kill this year hovering in the mid to low 30 percent range for most of the year, as all available females are retained for breeding purposes.
The trend is clearly reflected in the proportion of frozen beef versus chilled beef leaving our shores. Frozen (heavily weighted towards female kill) volume to all markets last month reached a little over 71pc, compared with close to 76pc back in 2019, when female kill was extremely high.
On the positive side, the A$ has depreciated significantly against the US$ during November, adding to the competitiveness of our product in export markets. The A$ started November at a little over US75c, falling to US71.3c yesterday.
Demand for chilled and frozen beef out of North Asia and the US continues to be strong, with frozen lean manufacturing beef prices into the US hitting record highs in recent weeks (see earlier report).
Most markets impacted
All major markets are being impacted by current low production levels.
Largest export customer Japan last month took 20,239t of Australian beef, an 8pc rise on the previous month, but 20pc below November last year. For the year-to-date, volume to Japan has reached almost 217,000t, down 12pc on last year.
Exports to the United States sank to a historic low last month, reaching just 8281t, down almost 40pc on the previous month, and 14pc behind November last year, due to ongoing shipping and logistics challenges and a range of other factors. Total trade this calendar year to the US has reached a little less than 130,000t, compared with almost 200,000t this time last year.
South Korea recorded a large jump in trade last month, but it was mostly due to the impending triggering of the country's Safeguard tariff on Australian beef, which sees tariff levels rise sharply for the remainder of the year. Trade in November hit a surprising 18,238t, as importers raced to build stocks ahead of the tariff rise. That figure was up almost 29pc on the previous month, and 10pc higher than November last year.
Trade for the year to date has reached almost 150,000t, a 3pc increase on the same period last year, preserving Korea as one of Australia's most consistent customers.
There was a modest improvement in trade with China, where volumes last month reached 13,157t. That was up 4pc on October's trade, and much the same as November shipments last year. Year-to-date, China's share has reached 134,552t, down 26pc on the previous year, due to low cow kill, trade restrictions in place on some Australian plants, lack of competitiveness of Australian product versus other suppliers, and other factors.
Among secondary export markets, last month's results were mixed.
Exports to Indonesia, almost entirely made up of frozen beef, edged higher at 2927t, 13pc higher than October, but much the same as this time last year. Year to date Indonesia has take 42,700t, down marginally on the year before.
The Middle East region took 2472t of beef last month, up marginally on the month before, but 14pc lower than last year, as cheaper South American imports continue to encroach.
In the absence of new working trade agreements, the challenges facing Australian exporters in the European region remain apparent, with November shipments totalling less than 100t into the UK (now reported separately) and 900t into the European Union. Year to date, the UK has taken just 963t (down 38pc on the year before), and the EU, 7454t (down 8pc).