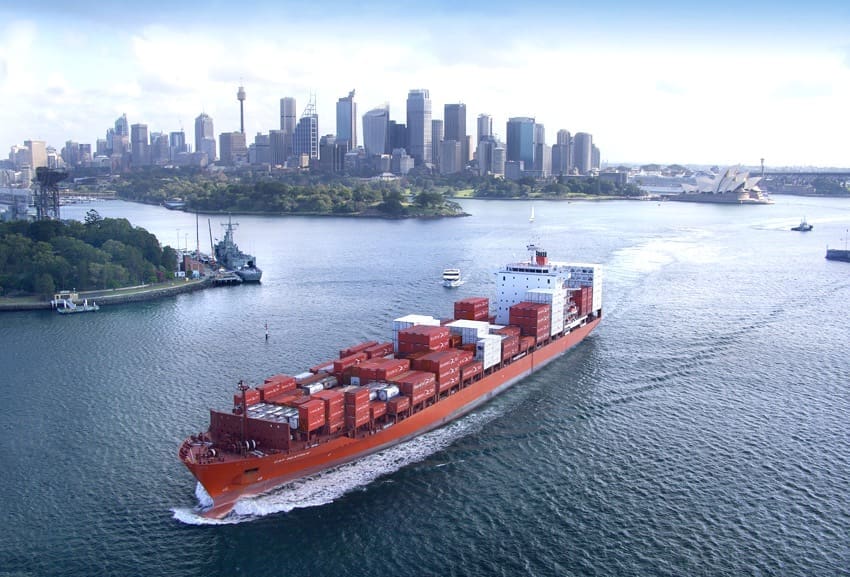 DESPITE some of the largest weekly kills of the year during November, Australian beef exports continued to fall last month.
Weekly national adult cattle slaughter during November averaged just over 100,000 head, up from less than 91,500/week the month before – a rise of 9.3pc – and 5pc higher than a year ago.
Yet November beef export volume last month reached just 69,697t, about 3000t below the previous month and 7.9pc lower than a year ago. Barring the traditional January slow seasonal start, it was one of the smallest monthly export volumes seen all year.
There were a number of factors involved, export meat trade sources told Beef Central, including:
Poor trading conditions into China as COVID lockdowns continue, and
A declining US grinding beef market for Australian imported lean trim as the US continues to liquidate its beef herd due to drought. Imported 90CL frozen cow trim prices into the US have fallen 52c/kg in Aussie dollar terms over the past month, or about 7pc.
Domestic trade sources say that as a result, chilled and frozen beef stocks are again building up in cold storage in the lead-up to Christmas, but domestic market trading is described as flat, for this time of year.
Calendar year to date, Australian beef exports continue to lag well behind 2021, which itself reached a 36-year low. Export volume for the first 11 months this year has reached 778,475t, more than 32,000t behind the same period last year. Barring a miraculous turnaround in December, full year exports for 2022 may now struggle to reach 840,000t. That comes on top of last year's 36-year record low export volume of 887,679t.
Last year, that low volume was driven primarily by cattle shortage. This year, the reasons are more complex, adding weather disruptions, logistics problems, processing labour shortages and a still-recovering cattle supply to the equation.
Illustrating how slow-paced the second-half has been, MLA's mid-year projections in July still estimated total export beef volume this year to reach 940,000t, up 6pc on last year, but that has failed to materialise due to weather, labour and supply conditions.
Most major export customer countries remained under pressure last month. Price competitiveness and generally flat demand in world markets remains a big issue for Australian beef, despite recent declines in price for grain and grassfed slaughter cattle.
Apart from our own production challenges, there is currently an abundance of US grainfed beef finding its way onto global beef markets like Japan and Korea – at very competitive prices, due to the major herd liquidation occurring due to US drought.
Japan down versus last year
Australia's largest and highest value export customer, Japan, took 17,267t of Australian beef last month, about 1500t higher than October but down about 2700t or 9pc on the same period last year.
For the first 11 months of 2022, Japan has now taken 197,876t of Australian beef, down 19,000t or 8.7pc year-on-year.
China edged-out South Korea to fill second spot by volume in November exports, accounting for 13,487t, mostly frozen. That was down 6pc on October figures, but still slightly better than this time last year.
Year to date, China has taken 145,136t of Australian beef – around 80pc of which was in frozen form. That's up about 11,000t or 8pc on the same period last year, when the country had COVID lockdowns in place for long periods, but a far cry from volumes shipped in the same period in 2019 and 2020.
South Korea trade has now stabilised after some distortions during August and September caused by the Korean Government's decision to temporarily drop imported beef tariffs as an economic stimulus measure. Monthly exports in November reached 13,302, virtually the same as the month before. Year-to-date, Korea has now taken 144,600t of Australian beef, down 3pc on the same period last year.
US a distant fourth
After more than 40 years being a backbone of Australia's beef exports, trade into the United States this year could rank the market only our fourth largest, by volume. The US continued to be a subdued customer for Australian export beef in November – as it has all year, due to high rates of domestic cattle turnoff due to drought.
Volume last month reached just 9383t, officially down 32pc from the month before, but October carried a reporting anomaly that artificially boosted numbers. Incredibly, November exports to the US accounted for just 13pc of Australia's total export trade for the month. For the 11-month period to 30 November, volume the US has reached just 117,290t, down 10pc on last year.
Given Australia's deep manufacturing beef trade connections with the US which for decades saw annual volume above 250,000t and often well above 300,000t, this year's figure is remarkably small. What happens next year when it finally starts to rain in the US remains to be seen.
In smaller and emerging export markets, the trade patterns last month were mixed.
Indonesia took 3895t, up 19pc on the previous month, and 33pc higher than November last year. However trade for the past 11 months at 36,825t, is down 23pc on the same time last year.
The Middle East region combining seven customer countries took 2138t, down 12pc from the month before, and November last year. Total trade for the year to date is at 25,980t, down about 2000t or 8pc.