UNITED States beef cow slaughter for the week ending October 22 was the highest in more than a decade, topping 85,000 head, as the devastating drought that has plagued large parts of North America this year bites deeply into the nation's cattle herd.
The past four weeks has seen US cow slaughter about 32,000 head higher than a year ago, continuing to pressure domestic lean grinding beef prices, and dragging imported 90CL prices with it.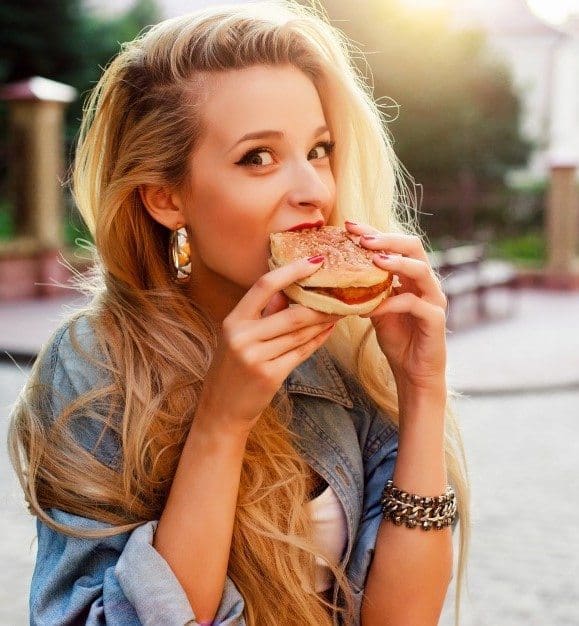 "The current US cow cull rate is unsustainable and the debate about 2023 is not whether cow slaughter will be lower next year, but only whether the decline will be in single or double digits," US analyst Len Steiner from Steiner Consulting said last week.
Despite a record cow liquidation pace in the northern hemisphere spring and summer, US beef cow slaughter shows no sign of slowing in November, and that is keeping lean beef prices under pressure (see references below).
What's even more significant is that this high rate of beef cow slaughter is being realised from a much smaller herd. In 2011 the US beef cow herd at the start of the year was 30.9 million head and beef cow slaughter between early January and late October was around 3 million head, a 9.7pc cull rate.
At the start of 2022 the beef cow herd was 30.1 million while beef cow slaughter was 3.2 million head, for a cull rage of 10.6pc.
"Our current estimate is for the beef cow herd at the start of 2023 to be 29.3 million head, implying that even if the cull rate stays above 10pc, cow slaughter next year will be lower," Steiner said.
Expectations for 2023
Beef Central asked the US Meat Exporters Federation about expectations for US herd decline and beef production in 2023, given this year's drought impact.
"The US has had a supply advantage this year, with record US beef production (see summary below) while Australia's production has remained lower than in other recent years," USMEF vice president of economic analysis, Erin Borror told us.
"But even during this time of high US production, it is worth noting that exports are accounting for a record share of US production and at higher prices – which is indicative of the strength of international demand," she said.
Next year, the US supply advantage would disappear as production growth is expected in Australia and Brazil, while US production declines, Ms Borror said.
"This shifting supply picture coincides with the slowdown in global economic growth and sustained inflationary pressures on global consumers. Accordingly, we expect a slowdown in US beef exports next year due to both smaller production and headwinds on the demand side.
While Australia's herd rebuild has been robust, it's happening at a time when labour shortages, supply chain obstacles, flooding and other transportation challenges, have constrained beef production and exports.
The level to which US beef production declines next year would depend on the pace of female liquidation, she said.
"This year, beef cow slaughter is at a record high share of January inventory, suggesting a steep decrease in beef production could lie ahead, especially whenever US producers start retaining females to rebuild the herd."
"As in past production cycles, US exports will slow, but US MEF international staff will continue to educate importers, distributors and other customers on profitable ways to utilise a wider range of US beef cuts. Thus, we expect US exports to continue to hold at a high level of production. For the US, this is in the range of 15pc of total production, with exports complementing a large and robust domestic US market."
Two factors in play
Two factors would drive US slaughter next year, Len Steiner from Steiner Consulting said – cow-calf returns and pasture availability.
"We have no way to know how pasture conditions will play out next year, but three La Nina years are already quite rare, chances of a fourth are indeed remote. As for cow-calf returns, they are expected to be notably better next year and could improve further if grain prices start to ease."
On the meat market side of the US drought equation, lower prices for domestic lean beef continue to keep prices under pressure and US end-user bids for product delivering in forward time slots is below current levels, Mr Steiner said.
"While there is some concern on the part of US end users about lean beef supplies in the first quarter of 2023, they still have inventory and find the supply of domestic product plentiful," he said.
"Last year similar concerns got end-users to jump into the market early, only to get stuck with expensive product. Expectations of more beef available from Brazil and ideas of higher slaughter in Australia also have importers and end-users cautious about bidding on imported product at this time."
US exports continue to set records
US September beef exports totalled 115,487 tonnes, valued at US$890.3 million. Australia's exports over the same period barely topped 70,000t.
For the first nine months of 2022, US beef exports were 4.6pc above last year at 1.12 million tonnes. In comparison, Australia had exported only 635,000t over the same period.
US export value to the end of September reached $9.12b, up 20pc and already achieving the second highest total for any calendar year, trailing only the 2021 record ($10.58b).
Despite China's zero-COVID policies that result in travel restrictions and periodic lockdowns in metropolitan areas, September US beef exports to China/Hong Kong were still above last year. Shipments also increased year-over-year to the ASEAN region and Caribbean, but declined to Korea, Japan and Taiwan.
Headwinds
While US beef exports remain well-positioned to reach new heights in 2022, the September results reflected significant headwinds that have been building for some time, US MEF said in its monthly export summary.
"Demand for US beef has been extremely resilient, but inflationary pressure on consumers and weakened currencies in key markets have definitely created a more challenging environment," US MEF president Dan Halstrom said.
"Exports also continue to face logistical challenges, lockdowns in China and mounting inventories in some destinations. Still, it's hard to view September sales of nearly $900 million as a disappointment, when this would have been an all-time record just 18 months ago. That really drives home what a remarkable year this has been for US beef exports," he said.
Drought's heavy influence on US beef production
At the start of 2022 there was a fair amount of speculation about beef supply availability and prices, US analyst Len Steiner said in a commentary a couple of weeks ago.
Smaller calf crops and assumption of normal weather led to expectations for lower US beef production this year. This was reflected in USDA estimates published in December that pegged the nation's beef output for 2022 at around 12.27 million tonnes, down about 3.2pc.
"As we all now know, the year played out a bit differently, in large part due to exceptional drought conditions in key production areas," Mr Steiner wrote.
A recent USDA forecast pegged US beef production for 2022 at 12.81mt, above 2021 levels.
The sharp increase in cow slaughter and aggressive placement of lightweight feeders and female calves increased feedlot supplies and resulted in much higher than expected slaughter numbers, he said.
Through September some half a million more US cattle were slaughtered than the same period in 2021. Steer slaughter during this period was actually down 157,000 head or 1.3pc. Heifer slaughter, however, increased by 377,000 or 5.2pc and beef cow slaughter was up 341,000 head or 13.1pc.
"In the short-term, that's one way to keep up beef supplies ‐ send more female cattle to market," Mr Steiner said.
However the ramifications of this would be felt for years to come, in the form of ever-declining US calf crops and shrinking cattle numbers.
"At some point supply will decline enough – maybe 2023, maybe 2024 – where the pendulum will swing and producer profitability will improve enough to encourage more heifer retention," he said.
"When that happens, we will see the opposite of what's happening today. The double whammy effect of lower slaughter because of the smaller crop and due to a larger share of female calves retained in the herd."
Coming up: US columnist Steve Kay looks at the implications from the US drought and cow liquidation for Australian and the US export trade next year.