AUSTRALIA'S Hereford cattle producers will have greater opportunity to value-add their cattle following the launch of two new beef brands early next year.
Hereford True Beef and Hereford Beef will cater for grassfed and grain-assisted purebred and British-bred cross cattle carrying at least 50 percent Hereford content.
The brand programs will partner with successful non-packer exporter, Atron Enterprises, which uses a service kill through Casino to supply its own stable of commercial beef brands.
Steers and heifers eligible for the Hereford True Beef and Hereford Beef programs will be HGP-free, and deliver a hot standard carcase weight above 150kg.
On current grid rates, Atron will pay up to 400c/kg for a Meat Standards Australia-graded grassfed steer (280-300kg HSCW, 5-22mm fat and 0-2 teeth) and up to 380c/kg for the equivalent heifer under the program.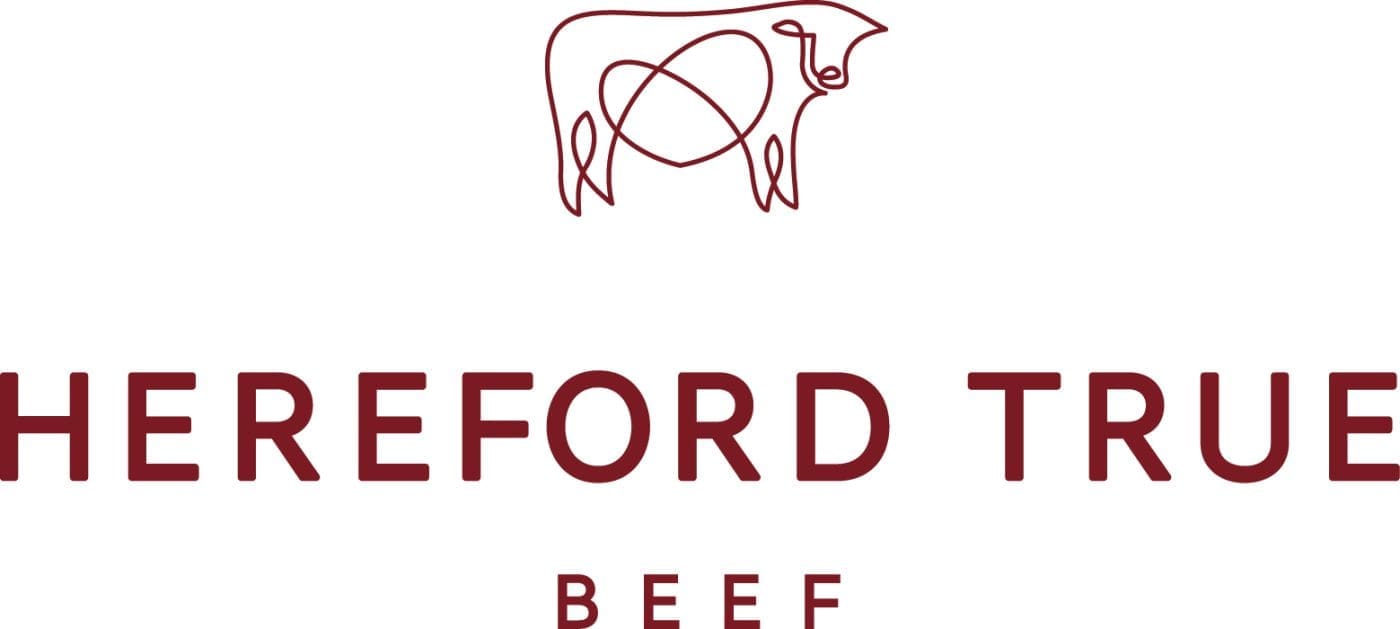 Herefords Australia chief executive officer John McKew said the branded beef supply chains had been considered by the Herefords Australia board as a key strategic imperative for the breed's long-term sustainable growth.
The Hereford branded beef programs will be launched early next year in Sydney to wholesalers, retailers, chefs, restaurants and food media. Roll-outs will then follow in Brisbane and Melbourne markets.
The flagship brand, Hereford True Beef, pictured above, is a grassfed premium purebred Hereford product destined for the high-end food service sector, and with a strong emphasis on primal or sub-primal cuts.
The brand is owned by Herefords Australia and processed under licence by Atron Enterprises.

Both Hereford and Hereford cross cattle are eligible for the Hereford Beef brand, pictured above, the high-quality volume mainstream brand.
Mr McKew said cattle sourced for Hereford Beef required a minimum 50 percent Hereford genetic content, within a 100 percent British breed cross.
"With an emphasis on grassfed, allowance will be made to accept grainfed animals within this brand but in a clearly differentiated manner,'' he said.
The Hereford Beef brand is jointly owned by Herefords Australia and Atron Enterprises.
A separate skills-based advisory board, the Australian Hereford Beef Brands Advisory Board, has been appointed to oversee the project.
Herefords Australia chairman Steve Reid said cattle involved in an introductory trial phase this month would be evaluated under the Hereford True Beef product specifications.
Mr Reid said a southern processing option was expected to be available within a year to complement Atron Enterprise's northern footprint.
"Wide consultation was conducted with processors Australia-wide since this program started in 2013," he said.
"While a number of processors expressed interest in the program, it was David Larkin and his team at Atron Enterprises who best recognised the potential for a Hereford branded beef product, and demonstrated from the beginning a strong desire to partner with us."
Aside from the Casino plant, Atron also processes cattle in Queensland at Stanbroke in Gatton and Meramist, near Caboolture.
The company has offices in Melbourne, Sydney, Casino and Queensland, along with food service businesses in Sydney and Brisbane.
Atron was highly experienced in managing successful beef brands and provided an integrated business solution including livestock purchasing, meat processing, marketing, wholesaling and retailing, Mr Reid said.
"The company is also experienced in the export of beef brands into a number of international markets,'' he said.
Atron's largest export markets include the US, Japan, Korea, Indonesia, the EU and Middle East.
Herefords Australia and Atron Enterprises will hold information days on the branded beef program for beef producers throughout NSW and southern Queensland early next year.